The World Series of Poker is no doubt the crown jewel in the poker calendar for many of us, whether as a player, fan or industry worker. It is an event that tens of thousands of us look forward to every year. Unfortunately, that was taken away from us in 2020 and there's a poker shaped hole in many of our hearts.
With that said, it is important to not dwell on the negatives. There have, by contrast, been many moments which have sent the poker world alight and buzzing with excitement this year, most notably the inaugural Galfond challenge which garnered enough attention to be covered by non-poker-related news outlets, a rare occurrence nowadays.
And I'd be remiss if I didn't mention the upcoming and highly anticipated heads up battle between Daniel Negreanu and Doug Polk, which will no doubt have us gripped for much of the remainder of 2020, something many of us wouldn't have predicted a year ago.
So, with that being said, it inspired me to make some predictions of five things I think that we'll see happen in poker in 2021.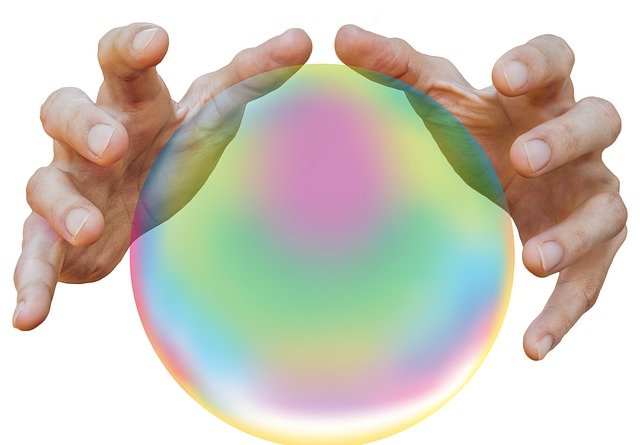 1. More US states will legalise online poker
I think that in the past many US poker players would have laughed at the idea of a presidential candidate nominee championing the legalisation of online poker. Well that's exactly what Andrew Yang did when he tweeted his support for online poker.
Online poker is legal in 4 states. The state-by-state rules are variable and push many players to offshore sites. We should clarify the rules and make it legal in all 50 states. US players and companies would benefit and new tax revenues could be used to mitigate addiction.

— Andrew Yang🧢🇺🇸 (@AndrewYang) October 26, 2019
Online poker currently is only available in New Jersey, Nevada, Pennsylvania and Delaware, and even then many of those states' players can only play in ring-fenced areas rather than as part of a global player pool.
But with poker legalisation a matter up to each individual state, places like Michigan and West Virginia are poised to start offering their constituents a platform to play on in 2021 after having passed legislation in 2019.
Furthermore, PokerStars, which provide their services to New Jersey and Pennsylvania, brokered an agreement with Caesars Entertainment (Eldorado Resorts) which could mean that online poker may become available in states like Colorado, Illinois, Florida, Ohio and Missouri (to name just a few) if legislation passes in 2021. It wouldn't take much time to get these states onto the PokerStars platform, as the infrastructure already exists. With no major issues showing in states where online poker is legal, I think we may see a domino effect sooner than we think.
And for those players restarting or just starting their legal online poker journey, they'll be looking to boost their bankrolls and will want to take advantage of the 2021 toplist of no deposit bonus offers.
2. The return of live poker tournament series
Okay, this one may seem like an obvious one, but it is one prediction many of us will relish. Many poker rooms are slowly re-opening across the world but mainly just offering cash games. However, with strong reports that a vaccine will be available by the end of Q2/beginning of Q3 in 2021 and with human trials already underway, it seems to me that we'll see flagship tournament series return to the live poker table. And as many rooms are already offering cash games, tournaments can't be too far behind. There is hope, my friends!
Which option will we see for WSOP 2021? pic.twitter.com/OMpCFqEzw1

— CardsChat (@CardsChat) October 21, 2020
3. Expect more poker challenges
As mentioned, the inaugural Galfond Challenge and the upcoming Negreanu/Polk battle have had the poker community on tender hooks with the former even transcending beyond poker culture.
As shown with Galfond's epic comeback against Venividi, poker can still carve stories that break barriers. As such, I think we'll see a plethora of high stakes challenges set by some of the biggest names in poker.
Why do I think these matchups will help grow the game? Because they allow stories to be written that non-poker fans can admire; the average person is going to find the idea of someone fighting back from a close to $1 million deficit more interesting than "X player wins poker tournament for $X."
This will hopefully allow for new characters to emerge from the game, and it is no secret many of us say/think that it was the characters that we saw on High Stakes Poker, for example, that helped poker reach its peak popularity.
4. The year of Landon Tice
A name that some of you would have heard of but not all, 21-year-old Landon Tice, is starting to take the poker world by storm. His playing in some of the highest stakes games at such a young age and being successful has of course drawn comparisons to the likes of Tom Dwan back in the 00s.
I'd rather battle and improve than play in soft games.

I'm looking to be one of the greatest, not just print money in soft spots.

— Landon (@LandonTice) October 23, 2020
And with his ambition to become one of the biggest names in poker as well as being one of the best, expect to hear the name Landon Tice a lot more in 2021.
5. Online sites further crackdown on RTA
Real-Time Assistance is a topic that is currently dominating poker discussion following the outing of Fedor Kruse, an online streamer and brother of German Footballer Max Kruse, using real-time assistance whilst playing. Starting off playing low stakes, Kruse quickly became an online crusher playing for high stakes thanks to his 'dream machine,' which allowed him to make the optimal decisions whilst playing.
Since then GGPoker has announced that more players have been caught using RTA, and as such 13 players were banned from the site with nearly $1.2 million returning to affected players.
You can learn more about RTAs from a rousing discussion among panelists Chris Wallace, Nick Jones, David Lappin, and Matt Berkey on episode 3 of 'The Orbit.'
And with online sites looking to keep the poker eco-system in balance, you can expect to hear of further crackdowns next year.