Pennsylvanians are gearing up for the likely passage of online gambling legislation. The wait has been a long one, as it was more than two years ago that New Jersey joined Delaware and Nevada in the United States online gambling space. Finally, it looks as if another state will join the fray soon.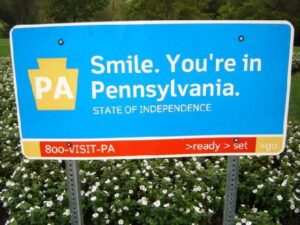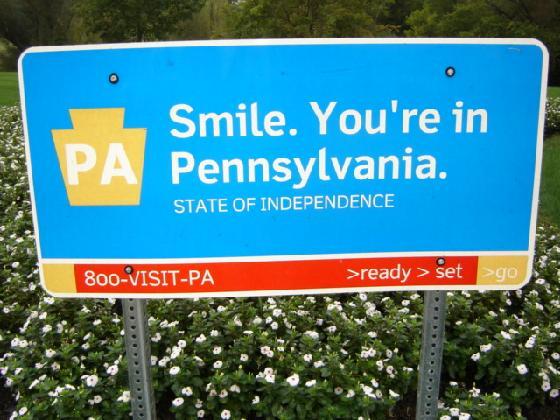 In November, Pennsylvania Representative John Payne was able to get his HB 649 bill to a House committee for a vote and it passed 18-8. Days later, the bill was formally introduced on the House floor, making it available for debate and an eventual vote. In addition, the committee passage made it more likely that the bill could be attached to the impending budget bill that must pass both houses and receive gubernatorial approval before the end of 2015.
Either way, Pennsylvania poker players are counting their unhatched chickens. Since speculation is more fun than waiting for news to happen, let's take a look at the poker players who would be the most ideal candidates for online poker sponsorships in the Keystone State.
1. Matt Glantz
There is no person better suited to represent a poker company than Matt Glantz. Long known as one of the "good guys" in poker, Glantz is not only a fun person at the poker tables but skilled, respectful, honest, and passionate about the game.
As for skill, Glantz has more than $6 million in live poker tournament earnings, not to mention countless hours of experience at the cash game tables. This year alone, he finished in the top 20 of two World Series of Poker tournaments in Las Vegas and won Big Stax tournaments at Parx Casino in Bensalem.
Speaking of Parx, Glantz was the room's poker ambassador from the summer of 2012 until earlier this year. The multi-year deal put Glantz in charge of promoting the poker room and its tournaments, planning the design and overall expansion of the room, and helping improve the structure and events of the recurring Big Stax series.
Any online poker site would be lucky to sign Glantz to an ambassadorship or sponsorship.
2. Joe McKeehen
If his name sounds familiar to you, it's because he is the new 2015 WSOP Main Event champion. He entered the November Nine final table as the far-and-away chip leader and ran over all opponents with an ever-growing chip stack on his way to victory, winning the first prize of more than $7.6 million.
McKeehen is a proud Pennsylvanian and he represented his state at the November Nine with an 888 patch. While he was not playing online poker at 888 at the time due to the pending status of online poker in Pennsylvania, he took the table sponsorship seriously.
With more than $9.7 million in live tournament earnings to his name, McKeehen has a plethora of titles to complement his big WSOP win, including first place finishes in WSOP Circuit events, Borgata and Foxwoods tournaments, and, most recently, the Wynn Fall Classic. His name and notoriety would garner much publicity for an online poker site.
3. Matt Brady and Esther Taylor-Brady
Matt and Esther Brady are one of the power couples of the poker world. Matt is a longtime staple of the live poker tables and a friendly face at any poker tournament. They have been together for many years and married for most of them. They have a young daughter together, This has kept both players mostly anchored on the East Coast, as they wish to provide a stable home life for their youngster.
Matt has more than $2.7 million in live tournament earnings and several prestigious titles to his credit, though he is probably best known to poker fans for his 2008 Aruba Poker Classic victory worth $1 million. Esther (more commonly known as E-Tay) has several big finishes on her resume, including a World Poker Tour Borgata final table earlier in 2015 and a Parx Casino Big Stax final table in September. Even so, both players focus more on cash games than tournaments regularly.
The signing of a poker duo would have mass appeal to online poker players, with Matt and Esther each reaching out to new players in their own way and, together, illustrating the positive influence that online poker could have on a family.
4. Brian Lemke
Brian Lemke has been a staple at poker tournaments (online and live) and cash games for more than a decade. A solid poker player in his own right, he is also known to some of us in the poker media as a cousin to Justin Shronk, a member of the poker media who died young (at the age of 27) and unexpectedly in Las Vegas in 2009.
Lemke won his first WSOP bracelet in 2009, just months after Shronk's death, and he memorably dedicated the win to his cousin. Since then, Lemke has won several other titles near his Pennsylvania home, mostly at the Borgata in Atlantic City, where earlier this year he took down a big Borgata Spring Poker Open tournament for nearly $277K.
A friendly and respected player, Lemke has experience in the live and online poker worlds, and he would be a spectacular ambassador for any online poker company.
5. Wanda Sykes
Yes, Wanda Sykes; the comedienne, actress, writer, and author. The outspoken and talented Sykes is married with children and lives in Media, just outside of Philadelphia, Pennsylvania.
Sykes has appeared in numerous films, such as Bruce Almighty, voice acted characters in animated films such as Ice Age and Rio, and starred in shows like The New Adventures of Old Christine, Curb Your Enthusiasm, and her own Wanda at Large. In addition, she has done numerous comedy specials and tours, and wrote the book, Yeah, I Said It.
An online poker site utilizing Wanda Sykes as its spokesperson would never have a problem getting publicity. Assuming she has little experience with online poker, her adventures learning the games as she promotes them would likely result in absolute hilarity.
In fact, she does know a little about poker, as evidenced by her appearance on Celebrity Poker Showdown.
What do you think of our suggestions? Do you feel other Pennsylvania-based professional poker players ought to be considered for sponsorship once online poker gets legalized and regulated in the Keystone State? Perhaps a different celebrity or well-known athlete might be a good pick? Let us know on the Cardplayer Lifestyle Facebook page.