In celebration of the most popular saints day of the year, St. Patrick's Day, it's only fitting that we take a look at some of the brighter moments and players in recent Irish poker history.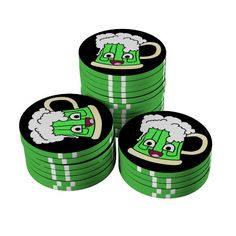 Indeed, for a country with a small population of just over 4.5 million people, there's been a fair few of them! So sit back and grab yourself a pint of Guinness as we take a quick stroll down memory lane. There is of course no way I can mention every Irish poker player's achievements, but the 5 big winners I will list from the Emerald Isle have inarguably won enough pots o' gold that their poker successes can't just be due to some lucky four-leaf clovers. Without further ado:
Donnacha and Eoghan O'Dea
For those of you that are old enough, cast your mind back to 1983. That year saw Donnacha 'The Don' O'Dea make the final table at the WSOP Main Event, where he finished runner up to Tom McEvoy. He achieved major redemption, however, defeating poker legend Johnny Chan for a pot limit Omaha bracelet 15 years later. Plus, O'Dea was the first member inducted into the European Poker Hall of Fame.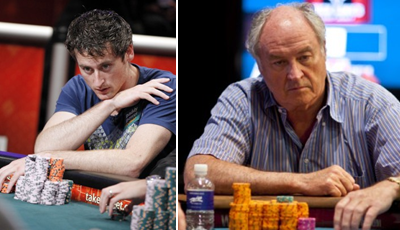 Following in proud papa's footsteps, Donnacha's son, Eoghan O'Dea, also made the WSOP Main Event final table in 2011, completing a father-son double that had never been achieved before. Eoghan ended up finishing in 6th place and returned to a hero's welcome in Dublin $1.7 million better off.
While Donnacha's career tournament poker earnings to date are just over $1.2 million, Eoghan has over $2.7 million in tourney earnings and currently sits 3rd on Ireland's all-time money earners list, ahead of the elder O'Dea, who sits in 8th place, respectively.
Padraig Parkinson
Padraig Parkinson is a stalwart of the European poker circuit and has over $1.7 million in live tournament earnings. That figure would have been so much higher if the cards had fallen his way in even one of his trips to the WSOP in Las Vegas. His best ever finish in the Main Event came in 1999, when he cashed in 3rd place and earned $489,125. Padraig has made a name for himself by playing in plenty of European events and has a number of 6-figure cashes to his credit.

Andy Black
Of course no Irish poker article would be even half complete without the mention of Andy Black, originally from Belfast and now living in Dublin. It's he who sits atop of the Irish poker players earners list. The former Full Tilt Poker pro is one of the hardest working players you'll find, with his biggest win coming at the WSOP Main Event in 2005, where he finished in 5th place. He's dominated the Irish poker scene for years and let's not forget that he also took 5 years out living a monastic Buddhist lifestyle in England, hence his nickname 'The Monk'.

Marty Smyth
Lastly, there's the great Marty Smyth who in 2008 won the $10,000 Pot Limit Omaha event at the WSOP earning a bracelet and a cool $859,532. Again, a little like Padraig, he's made his name on the European circuit, doing well in the Irish Open and also winning the Party Poker World Open in 2008. Sitting 2nd on the Irish money list and with an all-time world ranking of 73, he's a fantastic player and flies the flag proudly.

Before You Head off for Another Pint…
That's just a little look at a few of the great Irish poker players doing the rounds and taking on all comers these days, and there's sure to be more success to follow for these players and of course others as well.
So who's your favorite Irish player and why? There's surely a bundle I've missed, so before you go and party with the best of them this St Patrick's Day, take a second and share your thoughts in the comments section below.
Happy St. Paddy's Day everybody!