Poker is a card game that is very complex, but a lot of fun. While some beginners adapt to the game very well, others struggle because they just cannot grasp the rules. Whatever the case may be, it is always in the player's best interest to learn as much about the game as possible before sitting down at the felt and posting your blinds for the first time. If you play your cards correctly (pun intended), you could very well become a winning player in a very short period of time. Of course, as the saying goes the rules of poker take just a couple minutes to learn but a lifetime to master.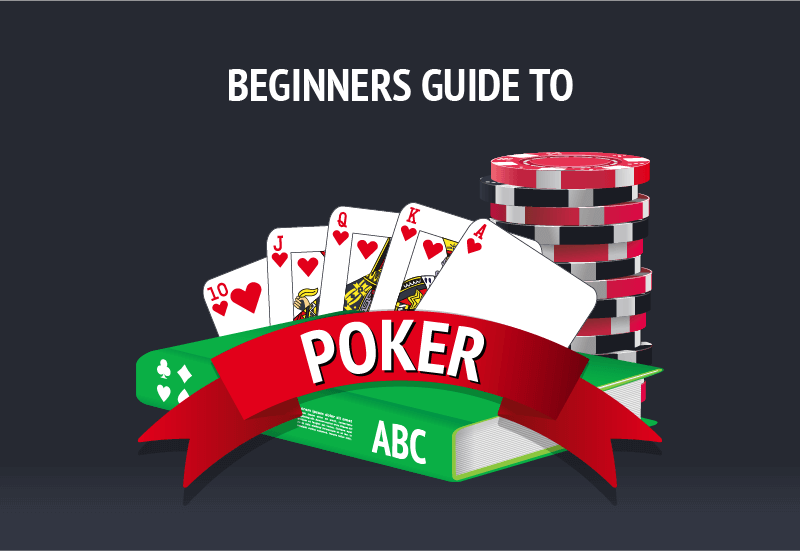 There's quite frankly an endless amount of material to study that can help you get better at poker. Even players with an advanced skill level still take poker courses to improve. With that said, you've got to start with the basics. As such, below we list three basic poker tips for beginners.
Memorize Hand Rankings and Learn The Rules
For starters, you've got to learn the ranking position of each poker hand. As you might know, there are a variety of poker hands that rank in a specific position. For instance, a royal flush is the highest poker hand (if there are not wild cards, which is something relevant for video poker). This hand is comprised of five cards in sequence, all of which are of the same suit, from 10 up to ace. Thus, in order to achieve a royal flush, you must have an ace, king, queen, jack and a 10 all of the same suit. Of course, it is difficult to end up with such a hand, but if you are fortunate enough, it is possible.
There are many rules pertaining to poker, all of which by definition determine whether you'll win or lose each hand you play. It pretty much goes without saying that if you are not familiar with these rules, you will never have a shot at winning long-term. Even if you are playing the relatively uncomplicated game of Texas Hold'em, knowing the rules is critical. In fact, it's the very thing upon which understanding all other poker theory is based.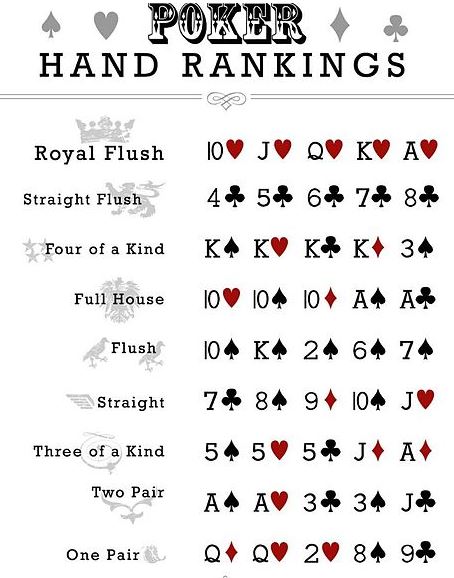 Once you've got the hand rankings and rules down pat, you can move on to other basic concepts, such as position. Put simply, your position around the poker table relative to the dealer has a very important bearing on your competitive advantage in each hand of poker play. If you are in a good position, you can put a lot of pressure on your opponents. By the same token, if you are in poor position, they can apply pressure on you and make it quite difficult to play, even if you have a good hand.
Always Start At Low Stakes
One of the biggest mistakes beginners make is starting at stakes that are way too high. If you do not know how to play poker, starting at high stakes will put you at risk of losing big money very quickly. Your best bet is to start at low stakes (even with Play Money online), so if you do not win or only break even, you will not be risking a lot of money.
Typically, players will move up in stakes as their skill level increases. If you're a beginner and intend to play at high stakes, you may as well flush your money down the toilet. Starting at low stakes will enable you to focus on game play and not worry too much about the money. Important tip: do not increase the stakes you play for until you feel totally comfortable.
It's Not Just the Cards That Determine If You'll Win
Once you're familiar with the concept of position, you'll build on that knowledge to understand that you can use position and strong betting to force other players out of the hand… even if they have superior holdings. That's called a bluff. In poker, the best hand wins… but if better hands have folded and you're the last one remaining in the pot, you can claim it all to yourself.
You shouldn't ALWAYS be bluffing. As you improve at the game, you'll start understanding what spots are best to bluff, what positions it's best to bluff from, which opponents you can effectively bluff against, and what bet sizes work best to force them out of a hand. If all of that sounds like too much to handle for now, don't worry. After all, you're just a beginner. But remember, that you can be dealt pretty much any two cards and take down pots to add to your stack. It's not just the luckier players getting dealt pocket aces all the time who end up winning. Skill plays a critical role in poker. Don't forget that!
*This article is brought to you with the support of King Casino Bonus, where you can find the best deposit 5 get 20 promotions.