The World Poker Tour circuit has something very special in store for next year: the WPT Voyage festival, which will be played aboard one of Virgin Voyages' cruise ships and will have $1,500,000 in guaranteed prizes over six days. It will be held from March 31 to April 6, 2024.
"Virgin Voyages has totally re-imagined the cruising experience, and their ideals perfectly align with the evolution of WPT in our commitment to build unique memories for poker players across the globe," said WPT CEO Adam Pliska. He added: "The WPT Voyage will elevate an already amazing onboard experience with world-class poker and entertainment, creating one of the most fun and sought-after events on the calendar".
The Valiant Lady will depart from Miami on March 31 and make stops in Grand Cayman and Bimini in the Bahamas. The cruise will return to the port of Miami on April 6.

The Festival 🛳️
There will be 80 poker tables on board the ship to satisfy the demand of all poker players. The most high profile tournament will be the $5,000 Main Event, which will have a huge $1,000,000 guaranteed prize pool. There will also be a $1,100 Prime Event with a $500,000 guarantee, and a $25,000 High Roller event. Cash games of all stake levels will also be offered throughout.
Here are the most high-profile events of the festival:
$5,000 Main Event – $1,000,000 Guarantee 💰
$1,100 Prime – $500,000 Guarantee 💰
$25,000 High Roller
$1,000 Mystery Bounty No-Limit Hold'em
$200 Ladies Event
$125 No-Limit Hold'em Freeze-out
In another direct result of the new Virgin Voyages-World Poker Tour partnership, The Scarlet Lady has debuted the "WPT at Sea" poker room. This is the first shipboard standing poker venue. Each sailing of the Scarlet Lady will offer qualifying satellites for the WPT Voyage Main Event. The poker room features eight poker tables and will offer tournaments and satellites each time it departs on a voyage.
Already making booking for our inaugural @WPT @VirginVoyages takeover March 31-April 6, 2024! https://t.co/0jRQ8BdWSt

Don't miss the boat! https://t.co/9KTKn2INh5 pic.twitter.com/IgVGmskhJ8

— Matt Savage (@SavagePoker) May 17, 2023
Onboard entertainment ⚓️
In addition to poker, there will be many entertainment options on board the Lady Valiant during the WPT Voyage festival next spring, including:
Grand Cayman Golf Tournament: Join Matt Savage in Grand Cayman for an unforgettable golf tournament. ⛳️
Bimini Beach Club Party: Massive Pool Party at Bimini Beach Club featuring world-class DJs. 💦
Parties onboard: Unforgettable parties onboard! 🎉
Restaurants: 20 boutique restaurants with delicious, made-to-order meals. 🍽️
Shows: modern and immersive shows developed by industry-leading directors, choreographers, and artists.
Private karaoke rooms: Sing and have fun with friends. 🎤
Relax in the swimming pools and spa.
Tattoos: Get inked at the tattoo parlor.
More entertainment: pub games and trivia nights.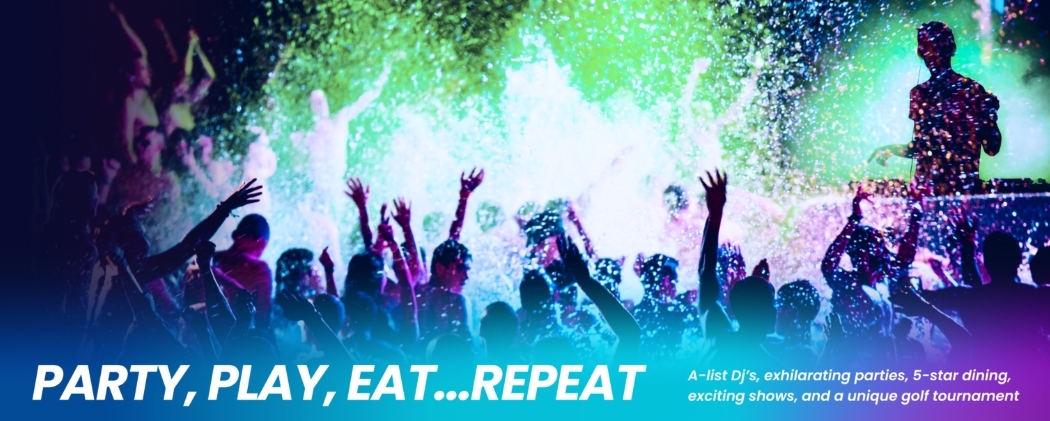 The Valiant Lady 🚢
The Valiant Lady first floated in May 2020. It is reserved exclusively for adults and the minimum age to board is 18 years old. The ship offers 1,330 cabins, 78 RockStar quarters, and two iconic Massive Suites. Eighty-six percent of the cabins feature balconies and 93 percent have ocean views. In total, the ship can accommodate 2,800 guests and more than 1,150 crew members. The ship offers several swimming pools, a gymnasium, tattoo studio, beach club, theater, karaoke rooms,  a cooking school, a restaurant with a tasting menu, discotheques, and a spa.
Since the brand's launch in 2021, Virgin Voyages has earned a number of top awards in the consumer travel and cruise industry categories. Most recently, the brand took home all five awards in its category for this year's Cruisers' Choice Awards with Cruise Critic. This includes Best Overall Cruise Line, Best Dining, Best Cabins, Best Service and Best Value for Money. On top of this awards sweep, Virgin Voyages was recently named on Condé Nast Traveler's 2023 Hot List, a curated list of the world's best new cruises.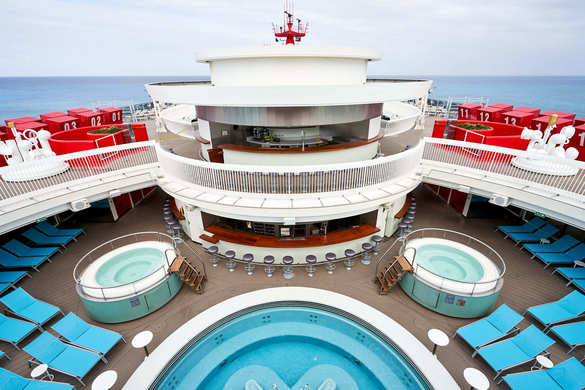 Spots for the 2024 WPT Voyage are sure to fill up quickly, so be sure to reserve your cabin now.
You can learn about and take a virtual tour of the ship in this video:
If you are looking forward to a cruise, having fun on board, and playing poker, you know where to go next year. The WPT Voyage awaits.