The World Poker Tour has released the first half of its Season XXII schedule, which will once again span the globe as one of the most prestigious live poker tournament brands on the planet continues to expand its horizons.
Known for attracting tens of thousands of poker players to its marquee live poker festivals, the WPT aims to break more of its own attendance records this upcoming year with 10 tournament series on the slate between the months of January and June 2024.
Here is a look at all the poker tournament festivals that the WPT has announced for the first half of the 2024 calendar year.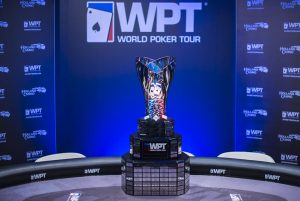 WPT Cambodia Championship
Festival: January 17th-30th
Championship Event: January 25th-29th
$3,500 buy-in, $1,000,000 Guaranteed
WPT Season XXII will open in Phnom Penh, Cambodia, at the NagaWorld Integrated Resort.
The luxurious 5-star hotel and gaming complex is located alongside the Mekong River, less than a two hour drive from the Gulf of Thailand.
The Main Event itself will be held in the Arena Poker & Sports Bar, which is known for hosting regular cash games that range from $1/$2 up to $20/$40 stakes.
Listed as a $3,300+$200 buy-in, the 2024 WPT Cambodia Championship Event will boast a $1 million guaranteed prize pool – with smaller tournaments scheduled starting January 17th.
WPT Prime Aix-en-Provence
Festival: January 26th-February 5th
Championship Event: February 1st-5th
€1,100 Main Event buy-in
Located along the southeastern coast of France just a few miles from the Tyrrhenian Sea, Pasino Grand in Aix-en-Provence has all the luxury amenities that a poker player could hope for.
The Aix-en-Provence WPT stop will represent the very first Prime-branded poker tournament festival of 2024, and will give participants a shot at picking up a huge win in the €1,000+€100 buy-in Main Event that starts on February 1st.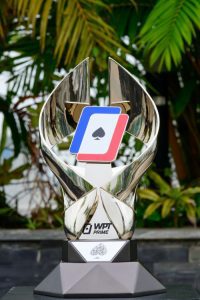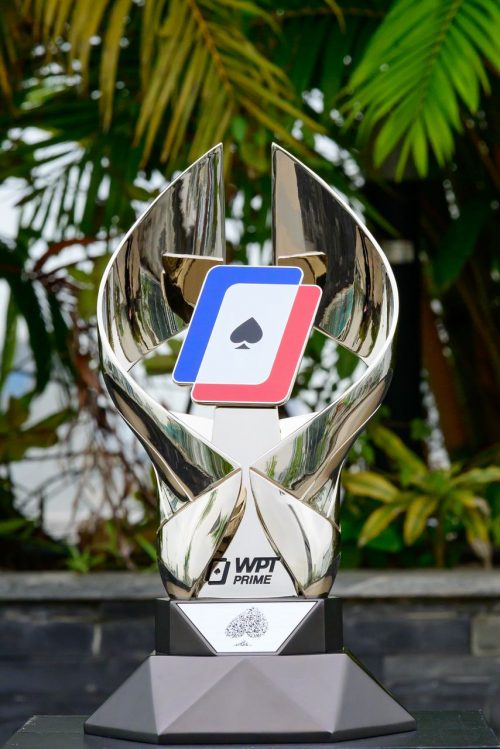 WPT Prime Amsterdam Championship
Festival: March 15th-23rd
Championship Event: March 19th-22nd
€1,100 Main Event buy-in
Situated on the bay area of the North Sea, the Holland Casino is one of Amsterdam's finest gaming properties – with a relaxed atmosphere that will give way to high stakes excitement during the WPT Prime Amsterdam poker festival.
This will be the second "Prime" WPT event of the 2024 calendar year, and the buy-in will be €1,000+€100 for the Championship Event that begins on March 19th.
WPT Rolling Thunder Championship
Festival: March 7th-26th
Championship Event: March 23rd-26th
$3,500 Main Event buy-in
In April 2023, United States poker player Scott Eskenazi took home a personal best $361,660 when he captured a victory in the Season XI Rolling Thunder Championship Event at the Thunder Valley Casino Resort in northern California.
The win escalated the Washington state businessman's all-time status into the Top 2,000 worldwide all time money list, according to The Hendon Mob.
This coming year, the World Poker Tour looks to achieve yet another record turnout to one of the most anticipated yearly events on the WPT live tournament schedule.
The buy-in for the 2024 WPT Rolling Thunder Main Event will be $3,200+$220+$80, and will mark the culmination of a 20-day poker festival near Sacramento, CA.
WPT Prime Slovakia Championship
Festival: April 5th-15th
Championship Event: April 10th-15th
€1,100 Main Event buy-in
The World Poker Tour will return to the Card Casino in historic Bratislava for its Season XXII live poker tournament series in Slovakia.
Known as one of the WPT stops in which poker players can enjoy tours to nearby historic sites in between sessions, Bratislava has a lot to offer card playing enthusiasts of all skill levels. The Card Casino also has one of the best poker rooms in Europe. It is a frequent hangout for local poker players when marquee tournaments aren't taking place.
The WPT Prime Slovakia Championship event will have a buy-in of €1,000+€100 with plenty of smaller tournaments and cash games scheduled leading up to the Main Event.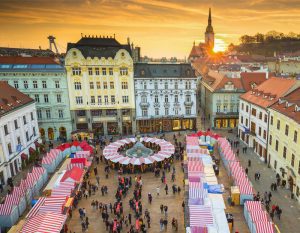 WPT Prime Gold Coast Championship
Festival: April 10th-23rd
Championship Event: April 18th-23rd
$2,000 AUD Main Event buy-in
The Gold Coast of Australia serves as one of the most scenic live poker backdrops in the world.
The Star Casino Gold Coast – is a luxury 5-star gaming resort with all the amenities poker players have come to expect from major WPT poker tournament sites.
There are plenty of on-site amenities and activities you can engage in during any time you take away from the poker tables and attempt to become the next WPT Prime champion in the $1,800 AUD + $200 AUD Main Event in April 2024.
WPT Seminole Hard Rock Poker Showdown Championship
Festival: April 3rd-23rd
Championship Event: April 19th-23rd
$3,500 Main Event buy-in
April 2024 is going to be a huge month for the World Poker Tour, and will culminate in Hollywood, Florida, with the $3,500 buy-in Seminole Hard Rock Poker Showdown.
Poker pro Bin Weng of Pennsylvania won the championship in 2023 to the tune of $1,128,250 at the landmark Hard Rock Casino & Hotel, and will be looking to defend his title and grab another seven-figure payday.
WPT Choctaw Championship
Festival: April 17th-May 6th
Championship Event: May 3rd-6th
$3,800 Main Event buy-in
The spring months of April and May 2024 will be a great opportunity for poker players of all skill levels to make history with a major WPT tournament win within the continental United States.
The WPT Choctaw Championship for Season XXII will be held in Durant, Oklahoma at the Choctaw Casino Resort. The $3,500+$300 buy-in Main Event will likely award hundreds of thousands of dollars to the eventual winner.
WPT Prime Vietnam Championship
Festival: May 14th-27th
Championship Event: May 23rd-27th
$25,000,000 VND Main Event buy-in (approximately $1,000 USD)
The World Poker Tour will host this major tournament series in bustling Vietnam during the month of May, at the Crown Poker Club.
Duy Thuc Nguyen earned over $177,000 USD last year when he took down the 2023 WPT Prime Vietnam Main Event – and this year's Championship is expected to similarly pay out over $100,000 to the first place finisher.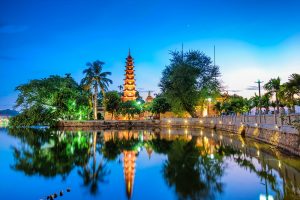 WPT Prime Sanremo Championship
Festival: May 31st-June 10th
Championship Event: June 6th-10th
€1,100 Main Event buy-in
The first half of the WPT Season 2024 schedule will conclude in beautiful Sanremo at the picturesque Casinò di Sanremo off the northwestern coast of Italy.
Italian poker player Simone Andrian won $157,973 in 2023 after outlasting hundreds of opponents in the marquee WPT Prime Championship Event.
Don't miss any of the WPT Season XXII action!
Reservations and tournament buy-ins can be made in advance to secure your spot in a major tournament event hosted by the World Poker Tour!