Goodbye WPT DeepStacks. Hello WPT Prime!
The World Poker Tour has announced the launch of WPT Prime, a new tournament festival series that replaces the WPT DeepStacks brand, and adds more elements of the WPT Main Tour stops at an affordable price point for players around the world.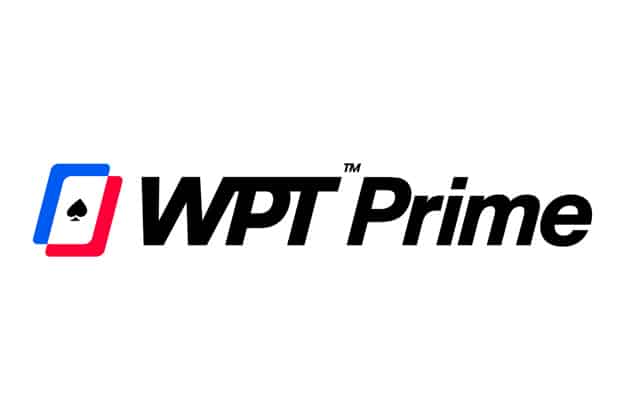 The WPT action clock, trophies, and in-depth coverage from the WPT digital content team will be among the key features of WPT Prime, which kicks off this spring with three events in Asia.
The inaugural festival takes place May 19-30 at the Crown Poker Club in Hanoi, Vietnam, headlined by a five-day main event with a VND 25,000,000 ($1,100 USD) buy-in.
Stops at the NagaWorld Integrated Resort in Phnom Penh, Cambodia (August 11-23) and the Chinese Texas Hold 'em Poker Association in Taipei, Taiwan (November 11-21) have also been announced.
Along with Main Tour stops, WPT Prime Main Events will count toward the WPT Player of the Year leaderboard, which will award $30,000 in prizes at the conclusion of Season XX. Each series will also have a Player of the Festival competition, with trophies and added prizes to be awarded.
"Our continued efforts to improve the WPT live tournament experience will benefit more players than ever during Season XX," said Cathy Zhao, Senior Director of Global Tour Management. "Each Prime festival will have various buy-in price points catering for every bankroll level. We anticipate hosting higher buy-in events throughout each festival."
"WPT Prime is the embodiment of our goal to provide the best possible poker tournament experience to players everywhere, and our strong relationships with our global partners will elevate the WPT experience around the world," Zhao continued. "We are in the midst of having great dialogue with potential Prime partners not only in the United States, but also internationally. We hope to announce many more stops in the near future."
With the launch of WPT Prime, the WPT DeepStacks brand, which debuted in 2014, will be retired following its final stops in Amsterdam, Netherlands, Sydney, Australia, and Thunder Valley, California this coming March and April.
With the announcement of its inaugural WPT Prime festivals, The World Poker Tour is looking to build on its success in the Asia-Pacific market. The WPT's 2019 event in Cambodia became the largest ever live poker tournament in the country, shattering a $250,000 guarantee with a $727,500 prize pool.
"In celebration of our 20-year anniversary, we are thrilled to be able to deliver the high-quality WPT Prime experience in the Asia Pacific region," said Angelica Hael, VP of Global Tour Management.
Hael added, "As we announce more of our Season XX events around the world after a tumultuous period, we are absolutely delighted to be back in Vietnam, Cambodia and Taiwan. Now that international borders are opening up, the incredible hospitality of Crown Poker Club, NagaWorld Integrated Resort and Chinese Texas Hold'em Poker Association will once again be on display for regional and global players."
Along with the $1,100 main event in Vietnam between May 26–30, the other inaugural WPT Prime Main Events will have similar buy-ins. The Cambodia Main Event which takes place between August 18–22 will also feature a $1,100 USD buy-in, while The Taiwan Main Event from November 17–21 will have a $1,077 USD buy-in.
It's an exciting time for poker players and fans of the World Poker Tour. More WPT Prime stops will be added to the Season XX schedule soon.
For more information on WPT Prime, visit WPT.com.