The gambling industry has witnessed a major upsurge in popularity following on from the mainstream success brought by numerous sporting leagues/events that have since brought the attention of many eager punters who maybe unaware of the severe consequences that can be met should they fail to monitor their often-frequent betting activities.
The best poker players have discipline, they keep a level-head in pressure situations and can make quick judgement calls on when they have momentum, meaning they can take advantage of their opponents. But how much of this can be applied to other areas of gambling?
An avid punter would place a prediction in play with something valuable on the side should they correctly predict an outcome, usually this is money or expensive pieces, with a punter looking to earn a greater profit on the original amount that was laid out on the cards.
It is a tradition that has now culminated in a highly profitable industry throughout the modern era and has spanned across several different sectors including digital and commercial platforms to help appease any eager punters from various regions.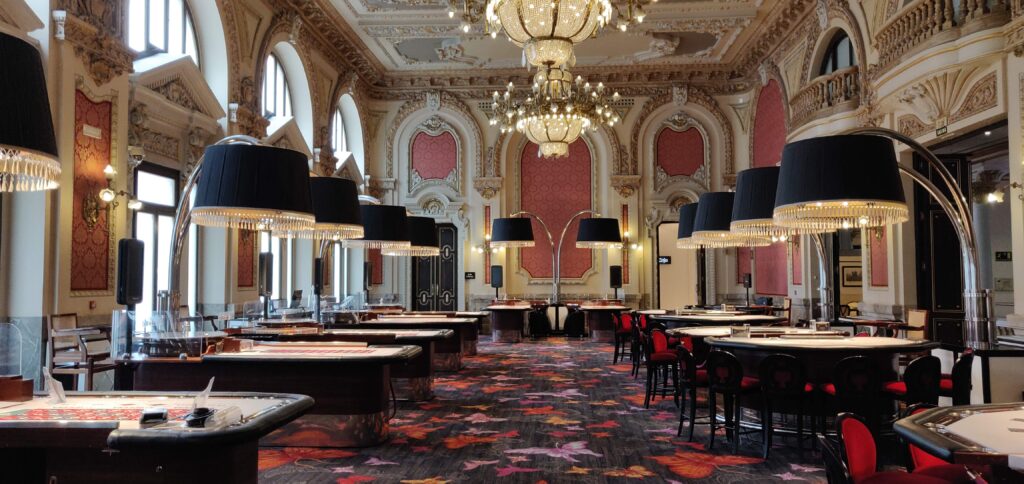 Casino games are often among the most heightened forms of gambling and is closely followed by sports betting due to the overlapping popularity that sporting events have garnered throughout their longevity with a selective audience group.
Sports betting is now a staple of many sporting events such as horse racing and combat sporting events, as well as being an integral part of the exposure of league-based sports such as basketball, football or soccer to name a few.
Most US states have since taken a much more lenient approach towards the gambling sector and have since been incorporating numerous betting plugs and involvements in a similar fashion to overseas countries such as the UK or Australia.
However, any eager punter must understand the numerous consequences that such a topic can cause for an individual's everyday life and revenue spending as well as honing their skills for greater success at the bookies.
Every good gambler knows how important it is to keep a track of their spending. Professional poker games often receive investment from a 'backer'. The backer provides the player with funds so they can continue to play in exchange for a percentage of the profit. This lowers the financial risk for the player, while also providing an opportunity of the investor to make some money.
Setting a limit on how much you are willing to bet beforehand
Finance is an integral part of everyday commodities and essentials meaning that punters must not spend a huge portion of their income on expenses that are not classed as necessities for living, which certainly includes gambling.
Should you be interested in placing a bet on an upcoming event or an online game, always be assured on how much you are willing to spend and what you may intend to do with your winnings or losings as keeping a track of your financial income is always a required part of everyday preparation for such leisure's.
In terms of poker, if buy-ins are allowed, the player should have a clear limit on what they are willing to spend. If they are receiving backing from an investor, the backer and the player must agree terms before the game begins, these can range from the stakes the player is allowed to play, to what the profit splitting terms are.
Understanding the fluctuated sports betting market
Sports betting is often a challenging part of any ongoing wagers as it requires the punter to have a strong background knowledge on whatever sport they are interested in wagering with and who they are backing.
It is important that any gambler has a great level of knowledge to the names representing each team or event and what type of qualities they can bring to the contest itself, such as which player will lead the game in scoring or which team is favorited to win the championship.
The latest NBA Finals odds provide an excellent breakdown on the teams that are labelled as major contenders and which teams are likely to falter at different stages of the competition, meaning punters may need to gain a greater grasp of the different sports markets within the betting industry and the latest ongoings ahead of the event, such as current season standings, previous encounters and star name players.
Understanding betting odds to the fullest
Betting odds and statistical information is an integral part of any wager as it can give the punter a good viewing on the chances of the winnings before the event in question takes place.
There is a wide variety of betting odds that are frequently used across various gambling sites and bookmaker listings meaning it is important for any eager punter to understand the winnings that are up for grabs and what the chances are of walking away with as a victor.
The overall expected value
The profit or loss margin in any bet can be solely dependent on how is initially wagered and what the outcome is after the event.
Punters should always consider the amount of winnings that they could be expected to earn should they back a favorite or underdog in any scenario, with the losses determining how much they would lose from their initial bet if the outcome does not stem in their favor.
Playing the right games that you understand
It may seem like a simple statement, but it remains true that any gambler will thrive at a game that they have prior knowledge or background with.
Should a gambler wish to take up a new game that they've never played before, or have a very minor knowledge centered around, it remains important to practice beforehand and gain a greater understanding on the casino game that you wish to play before heading straight to the table and placing your bets into fruition.