Crash gambling games are one of the newest trends out there in the gambling industry. You may have already heard the term used before, but not everyone has heard of these games¾and those who have, may not fully understand them.
Crash games are largely aimed at the crypto gambling industry. When the first few interesting crash games came onto the market, many other options quickly followed as people realized that gamers enjoyed the format.
There are plenty of people who want to learn more about crash gambling before taking the plunge and having a go at it themselves.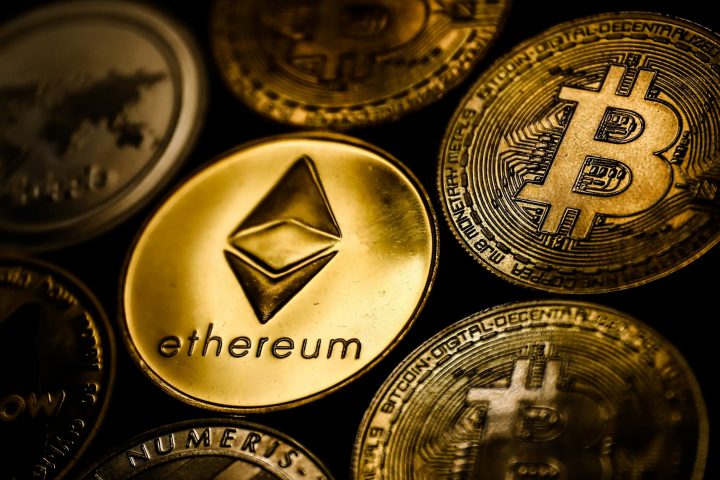 What is Crash Gambling?
Crash gambling is a type of gambling that emulates the stock market, and the graphic is based on a graph. There are a few seconds at the start of the round to place your bets on an imaginary asset, and when the game starts, the multiplier will rise (like stocks and shares in an ideal world).
Gamers know that there is a crash coming though, the goal is all about choosing to cash out before this comes. There is the chance to cash out at any point during the game. It is a total game of chance, so there is a possibility that you will lose your money, but the returns can be vastly inflated too. If the game crashes before you cash out, you lose.
Types of Crash Gambling
There are a few different types of crash gambling and mechanics that can be used within the games.
Trenball is one of the types of games on the market that has different colors, allowing players to back their own preferences. They all have their own separate chances of winning and one of the lines may do a lot better than the others.
The classic game is a simple graph interface. It looks a lot like a stock market graph, which shows stocks or shares going up and up over time.
There are many types of games that have slightly different features, though. For instance, some have the same principle but focus on a rocket or plane taking off, and the bet is on how high it will reach.
Some of the games go in a straight line and some have a pulsing design¾they can go up and down gradually.
Famous Crash Games
There are quite a lot of different games out there, some of the famous options include
This game has three different jackpots and, like a lot of the variants on the market, the aircraft in the game reaches higher and higher as the players keep their nerve. There is a low minimum bet on the game and it is really easy to get your head around if you're familiar with any of these kinds of games.
This is not a game based in a theme park, instead, it is a game based on a full day in the stock market, where the stocks can rise and then eventually crash. Just like in real life.
This is one of the most popular of all of the crash games out there, and it focuses on a simple layout plus a high jackpot and entertaining graphics and music. This means it is one of the games that everyone associates with crash gambling.
Reputable Crash Casinos
Let's explore some of the reputable crash casinos that are out there on the market today. It is vital that you choose reputable sites where you know your money will be safe and secure while you play. Many of these casinos do have crash games as part of their repertoire. For instance, if you are learning how to play poker or you want to enjoy slot games as well, these sites could be an option.
Crashino
Crashino is a modern and slick site that has a space-themed design that is emulated in a lot of the different games. There are plenty of games on the site, so you aren't limited to just playing a couple of crash-style games. Instead, you can also play table and casino games.
The site offers many different cryptocurrency options.
Metaspins
Metaspins isn't just about crash games, though there are plenty of options for those who only want to enjoy crash games on the site. It also has many interesting slot games.
The main crash game on there is Aviator, which is an air travel-themed crash game that has been very positively reviewed. They accept multiple cryptocurrencies, including options other than Bitcoin.
WAGMI Casino
WAGMI Casino has a lot of crypto and NFT influence throughout and allows you to try out a variety of different games on their relatively new casino. This site is probably fair to users and represents another good option for those who want to enjoy crash games such as Spaceman, Pilot Cup, Football X, Cappadocia, and Lucky Crumbling.
Punt Casino
Punt Casino is another option for those who are looking to gamble with crypto, and it accepts a variety of different coins. The site also offers a few different bonuses for customers and has a wide selection of games, which one of the main things people look for when choosing a crash game.
Strategies to Help You Stay Profitable
When you are looking to play a crash gambling game, or any gambling game for that matter, there are many different strategies you should keep in your head to give you the best chances of staying profitable.
There is always an element of risk with crash games, and this means there's no specific way to ensure that you are always profitable. However, the tips below may help
Manage your bankroll and don't bet a huge amount on one specific game. The more you risk on one game, the more you stand to lose. No matter what kind of gambling you are involved in, people will always tell you to manage your bankroll.
Choose the best casinos, ones that will offer you a fair return (generally) and even a chance to win rewards at their site.
Don't risk it to chase losses. Crash games can sometimes disappoint you, and you might lose your money on one of the games, but that doesn't mean you should take undue risks. Always gamble with a clear head and if you feel like you are getting angry, step away for a while.
Work with reputable providers. You can check out gaming developers and casinos¾always read reviews to see if they are reputable and check what experiences others have had with them.
Don't expect huge wins every time. If you constantly shoot for the stars and wait until the last moment to cash out, there is a chance you will lose on pretty much every game you take part in. Settle for smaller wins sometimes.
The most important tip anyone can give you when it comes to gambling is to gamble responsibly. This means only gambling what you can afford to lose, and making sure you have a stable approach to gambling.
Crash casino games can be thrilling, but those who approach them with some strategy and try to manage their bankroll properly, are often those who get the most out of them.