Unlike the US, Australia, or the UK, New Zealand isn't one of those countries that you think of when talking about poker and great poker players. An average poker fan might struggle to come up with names of one or two NZ poker legends, much more so than reciting some more popular poker statistics.
This isn't to say that Kiwis don't like poker, though! The game is just as popular in the country as it is elsewhere in the world. It's more a matter of top players keeping fairly low profiles, so you don't see them as much in the media.
In this article, I'll look into the top 5 New Zealand poker legends and give you a brief rundown of their respective careers. I'm confident some of the names on the list will ring the bell once you see them, as the country has produced a fair number of talented players.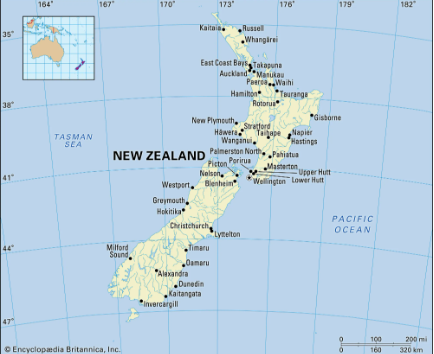 Lee Nelson
Topping New Zealand's All-Time Money list is one Lee Nelson, with over $2.5 million in live tournament earnings. Nelson may not be a professional player in the strictest sense of the word, as he's had a remarkable career in the medical field, but his poker achievements are nothing to sneeze at.
Back in 2006, he triumphed in the Australian Poker Championship, netting just shy of $950,000 in the process. The year prior, he made it to the Party Poker World Open Final and ended up winning the whole thing for $400,000.
In addition to his success on the felt, Lee Nelson is also an accomplished poker author, having co-authored books in the "Kill Phil" and "Kill Everyone" series.
Sosia Jiang
With career earnings of over $1.5 million, Sosia Jiang sits firmly in the second spot on the country's All-Time Money List. Nicknamed "the silent assassin," Jiang has had successful careers in investment banking and, later, in teaching, but poker has always been one of her passions.
Jiang has certainly lived up to her nickname, as she's mostly stayed out of the media spotlight. However, her results clearly show she knows her way around the poker table.
Sosia's biggest achievements to date include a triumph in the PokerStars Championship High Roller in Macau in 2017 for $498,000 and a win in the 2018 Sydney Championships worth just shy of $200,000.
Jan Suchanek
Prague-born Jan Suchanek is currently in the third spot on the All-Time Money List, with close to $1.2 million in live earnings. Very little is known about Suchanek as he kept a low profile over the years, but cashes of over $1,000,000 speak a lot as to his poker skills.
Although he has no WSOP bracelets, Suchanek cashed 18 times at World Series events for a grand total of over $540,000.
It's interesting to note he had no massive results in any single event but rather grinded his way to an impressive career. If you feel you have what it takes to do the same, check out this no deposit bonus codes list, and you can get started on your journey without risking any of your own money.
Thomas Ward
Thomas Ward's official live earnings have him at just over $1.1 million, but these don't paint the full picture. This is because Ward made the final table of the 2020 WSOP Main Event, which largely took place online, so it doesn't count towards his 'live' winnings.
Be that as it may, he managed to finish 4th in the 2020 Main, adding over $1.3 million to his total tally, which puts him neck to neck with Nelson in terms of overall winnings.
Apart from his WSOP success, Ward's best result came in 2015 when he finished the runner-up in the APPT Macau Main Event, taking home close to $482,000.
Simon Watt
Watt was the first New Zealand player to win a WSOP bracelet, and that distinction of course remains in place to this day, although his compatriot Hun Wei Lee won one as well, but in an online event.
Simon claimed his first and only WSOP gold back in 2010, taking down a massive $1,500 No Limit Hold'em event for a grand total of $614,248. An interesting tidbit is that Watt had to defeat none other than legendary Tom Dwan in the final skirmish to seize the epic victory.
His total live earnings are just over $900,000, which currently puts Watt in the seventh spot on the All-Time Money List. However, it seems the Auckland player hasn't been very active in the years after his bracelet win, as his last recorded tournament cash dates back to 2012.