This article is brought to you by ThePogg.com. We here at Cardplayer Lifestyle would like to thank them for their support.
Online gambling continues to be a fast-growing and increasingly competitive entertainment venue. With the first online casino launching in 1996 (InterCasino) and offering 18 games of chance, the last 21 years have boomed into over 1,000 online casinos and hundreds of choices to test your luck. And as with any boom, there are positives and negatives attached.
ThePOGG.com takes those negatives and turns them into positives for the consumer. Established in 2011, ThePOGG.com is now the best source in the world for online casino reviews, welcome bonus ratings, table game and video poker playing guides and online slot machine reviews. They also provide online casino complaint assistance to help settle disputes between their readers and online casinos. Below are some details of the wide variety of services provided by this free website.
Online Casino Reviews and Recommendations
The Casino Reviews and Recommendations section of ThePOGG.com is an amazing resource for both new and continuing online players. Rating casinos on an overall score from 1 to 10, including individual scores for Trustworthiness, Bonuses, Payout Speed, Software, Customer Service and Licensing, ThePogg.com really delves into the true experience you will receive.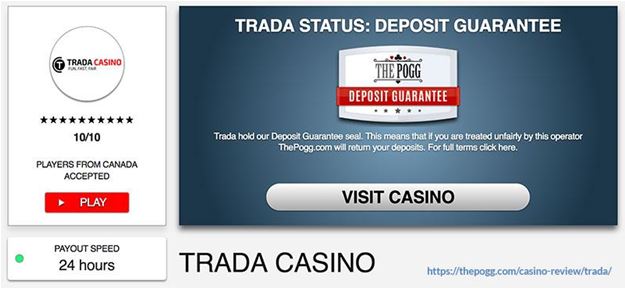 Of the 1000s of online casinos, only about 10% receive their recommendation and a trustworthiness score of at least 8 out of 10. You'll also receive any information available on the casinos return to player percentages on their slot machines, comp points system and a closing thoughts paragraph giving a written summary of the final score.
Welcome Bonus Ratings

With almost every online casino offering a welcome bonus to new players, how do you know which ones are legit and which ones are too good to be true? The answer to that one is you go to the Welcome Bonus Ratings section of ThePogg.com. And how do they come to their conclusions on these bonuses? By painstakingly simulating 10 million repetitions of the casino's rules through a gaming simulator using four different tiers of players. These tiers, "low roller", "mid roller", "high roller" and "super high roller" allow you to know exactly what you are signing up for when you agree to a welcome bonus, based on the bankroll and bet size you fit into.
Table Games And Video Poker Playing Guides
The "Games" section at ThePogg.com currently has 79 playing guides for table games and video poker variations. These guides describe the game to you, give you the rules of play and give you the strategy that should be used for optimal or near-optimal play. From classics like Let it Ride and War to newer games like Ultimate Texas Hold'em and Blackjack Switch, you'll learn how to give yourself the best chance at winning, or at least extending your play time, when reading through the guides.
More from ThePogg: Casino Gambling's Frequently Asked Questions
Slot Machine Reviews
When it comes to slot machine reviews, there's no better place. The site offers 46 pages of reviews on over 2,000 different slots. Rating every game from 1 to 10 and offering information on the slot company, return to player percentage and screenshots of the games, you'll know exactly which games are fair and which ones are made just to take your money. The closing thoughts section at the end of each guide will summarize. You'll obviously want to stick to higher rated games and ThePOGG.com will save you a lot of money in finding out which games you should be playing and which you should be avoiding.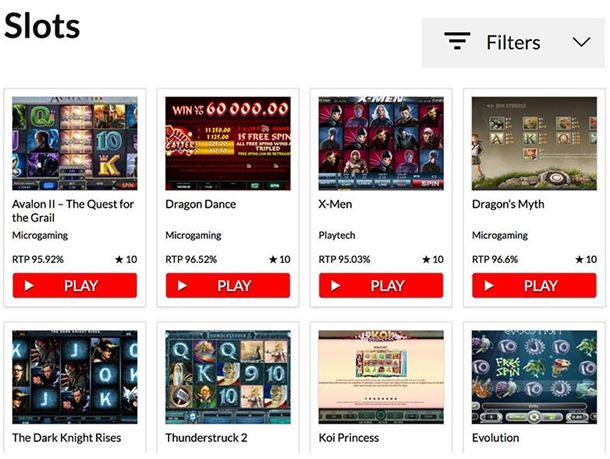 Online Casino Complaint Assistance
Over $1,000,000! That's how much ThePOGG.com has helped recover for their players. In the past, the decision of an online casino was final and there was nothing a player could do. The casinos held all the power and didn't really care about what the customer thought of their decision. ThePOGG.com changes all of that.
Now you have a mediator that the casinos care about. No online casino wants to get on the bad side or the not recommended list of ThePogg. So with the help of a mediator and an official on the site that is an associate member of the Chartered Institute of Arbitrators, you'll got someone with some clout to fight for you. This is a VERY important feature, as the over 1,000 closed complaints handled by the site will attest to.
All complaints are shown on the Dispute Mediation page, along with the casino involved, the details of the dispute, the resolution and how long it took. Currently at 45 pages long, you'll also see the original complaint filed by the customer and comments back and forth between the customer and ThePOGG. If nothing else, this is an excellent section to read if you are even thinking about playing at an online casino. There is a ton of information and things you might not have even thought about when deciding to play at a specific casino. This section should be required reading for anyone considering playing online now or in the future.