The poker world is raving about Mike 'BrockLesnar' Holz after he scooped the title of WSOP.com's 2021 Player of the Year.
The Maryland professional player ended the season with an impressive 84,095 points, pushing Krista 'Pollux' Gifford into second place and Christopher 'Basile28' Basile  into third. Qinghai '011POKERDR' Pan was fourth and YK 'LuckySpewy' Kwon. It took incredible skill and effort to do this, and he will no doubt adjust his sights to get his name on other listings, like alongside the WSOP Winners on the GGPoker Blog.
The rest of the top 10 on the leaderboard was, in order, as follows: Mike 'Mkspresident' Shin, Thomas 'Zebra_Debra' Sabatino, Dan 'Feel The Flow'' Sindelar, Anthony 'boom81boom' Chin, and Jonathan 'Art Vandelay' Dokler.
While Holz enjoys his well-earned title and the media attention that comes with it, it's easy to overlook the runners-up. Winning Player of the Year is quite the achievement, so anyone who makes the final leaderboard should be commended.
Here, we'll take a look at the other players who made up the top five in the leaderboard.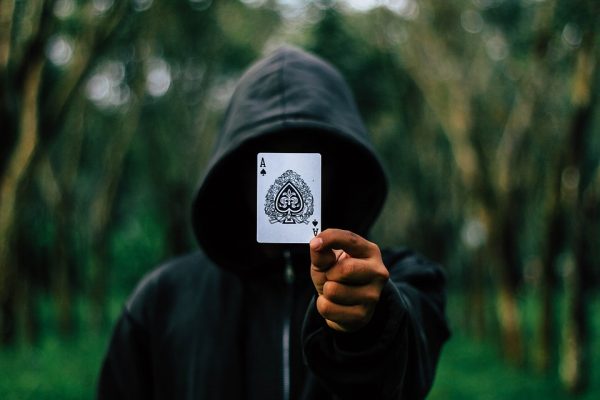 What is the WSOP.com Player of the Year?
The WSOP.com Player of the Year runs from January 1 until December 31 and is determined according to the number of points a player accumulates. Online poker players earn points by playing all scheduled multi-table tournaments that award cash prizes.
Points towards the single-table, heads up, and satellite SNG tournaments, as well as restricted events such as women-only games are not included in the Player of the Year and therefore do not reward points.
Krista 'Pollux' Gifford
Former WSOP.com Player of the Year winner, Krista 'Pollux' Gifford was the only woman on the leaderboard, taking second place. The Chicago resident was also first runner-up last year and won the title in 2019. Gifford emerged on the circuit in the early 2000s and started to see big wins from around 2014 – and the US player's success has grown from strength to strength. She took second prize at the $1,000 No Limit Hold 'em High Roller at the WSOP.com Harrah's Las Vegas Online Circuit last month, walking away with $30,515. According to the Hendon Mob, Gifford has over $81,000 in total live tournament earnings.
Christopher 'Basile28' Basile
Christopher 'Basile28' Basile was third with 55,894.83 points. Basile's success in poker has skyrocketed over the last few years. To date, he has amassed over $131,000 in live earnings and has become one of the USA's top online poker players; however, despite several close calls, Basile is yet to win a bracelet. Basile began last year's WSOP Online in second place, earning almost $65,000. Last month, he placed fifth at the WSOP.com Harrah's Las Vegas Online Circuit Event #9 Super High Roller, pocketing over $15,000.
Qinghai '011POKERDR' Pan
Qinghai '011POKERDR' Pan came in fourth with 53,726.89 points. He won $183,754 by coming fifth out of 183 entrants at the 2021 WSOP Online No Limit Hold 'em event. With live earnings of over $400,000, the Californian player is a big shot in the gaming world. He came third at the WSOP Online Gold Bracelet $7,777 No Limit Hold 'em Lucky 7s High Roller Event #8, where he scooped an incredible $183,754.
YK 'Lucky Spewy' Kwon
Last year's winner of the title, Yong 'LuckySpewy1' Kwon, amassed 53,399.29 points, narrowly missing out on fourth place. Yong, who goes by the name of YK, moved to the US at the age of 10 from South Korea. The 32-year-old father of one, who lives in New Jersey, got into his sport after watching High Stakes Poker and WSOP on TV. YK is renowned for putting in the hours into his game, and is quite the rising star. He was awarded his bracelet at 2019 WSOP Event #7, where he came out on top out of almost 3,000 entries, and has picked up a number of partypoker US titles. He claimed 2020's WPT Online Borgata Series Event #2 titles with a $6,933 prize, as well as an NJSCOOP win, which saw him bag $3.8 million in online tournaments.