Live poker has evolved over the centuries to become one of the most popular in-person pastimes not only in the United States, but in card rooms throughout the world. Naturally online poker and casino games are plenty popular as well, with millions of people playing from the comfort of their own homes. For example, Scandinavians tend to check sites like casino utan svensk licens to decide where they like to play online, while Americans have their own preferences.
In any event, for those looking for more of an "experience", live poker has plenty to offer beyond just the possibility of winning money.
Here, then, is a look at the 5 best reasons to play live poker.
Live Poker – The Social Element
There's nothing quite like a live atmosphere, especially when it comes to card playing. The social element of live poker is one of the game's most enticing marketing facets.
Live poker was a game that was, in the past, most commonly played at a dinner table among family and friends. Now it has grown into a full-fledged business in card rooms pretty much everywhere.
Talk to your opponents in real time, face-to-face, in a live setting when playing poker at a retail card room.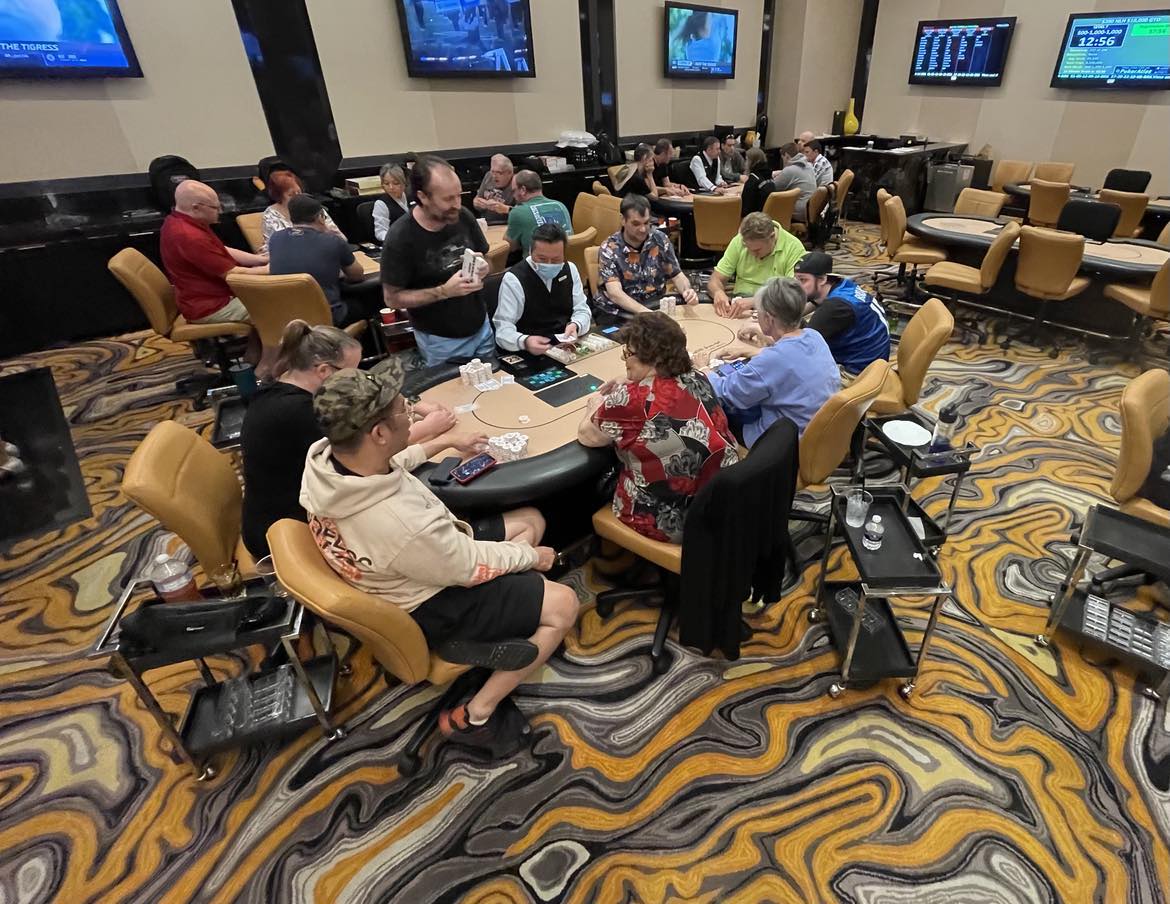 Live Poker – The Strategy Element
When online poker traffic spiked in the early 2000s, a lot of pro players became virtual "regulars" due to the relative ease in which a small deposit could be turned into a large sum of money.
It wasn't long though until many of those "online pros" found their way back to the live poker tables – where poker strategy edges clearly exist.
To this day, the strategy angle of live poker distinguishes itself very clearly from online play. The average bet and raise sizes in live poker (compared to online) may also be extremely different.
Some pros report that live poker games can be even "juicier" than those found at online poker sites.
Live Poker – Physical Card Playing Props
Sure… you can physically stack chips while sitting in front of a laptop or having a Zoom meeting – but the experience doesn't really compare to a live poker room setting.
Again, the actual sound of chips being stacked to-and-fro is something that a live poker newcomer will immediately notice.
READ ALSO: No Poker Chips? No Problem!
This facet of live poker has become so ingrained into the popular culture that some individuals actually use physical chips as a "comfort" prop when participating in virtual activities.
And of course, the handling of playing cards and chip protectors is also something that separates live poker from its internet counterpart.
Live Poker – Venue Convenience
One overlooked element of live poker games is the conveniences (or amenities) that many card rooms provide to their on-site players.
Want a quick snack to satisfy your hunger? Order and receive a table-side sandwich without having to leave your seat!
Are you ready to "get up" from the table you've been playing at, but are still in the mood for real money action? A land-based casino will usually have other table games, slot machines, and on-premise sportsbooks where you can place real money wagers.
Even if you've gone up to your casino hotel room to sleep, you know that a live poker game will be waiting for you 24/7, and is just a short elevator ride downstairs once you've rested.
Live Poker – Fun & Entertainment
To quote a famous 1990s silver screen film, live poker is "like a box of chocolates. You never know what you're going to get."
As long as you WANT to be at a live poker table, the experience can be uniquely fun and entertaining.
Visiting one of your favorite brick and mortar card rooms can provide you with instant access to on-site cash games, scheduled tournaments, and several variants of the game, such as Texas Hold'em, Omaha, Seven Card Stud, Mixed Games, and more!
If you've never played poker in a live setting (or if it's been a while since you've ventured offline), try your luck at a live poker table and discover all the great reasons to play the game we all love in-person!