Social casinos and their accompanying mobile apps have become quite popular in the United States and elsewhere throughout the world.
With some of the most popular online slot titles and table games offered, the gaming experience on social casino apps can be very similar to what one might expect from a land-based Vegas hot spot. Plus, they're perfect for people not yet ready to risk real money playing poker online on platforms that you can find on sites like online-casinos-nj.com.
Social casinos are very different from online gambling in one respect: customers must purchase proprietary tokens if they wish to become eligible for gift cards and cash prizes.
In this article, we'll take a look at how to make purchases and redeem gift cards and/or cash prizes at social casinos.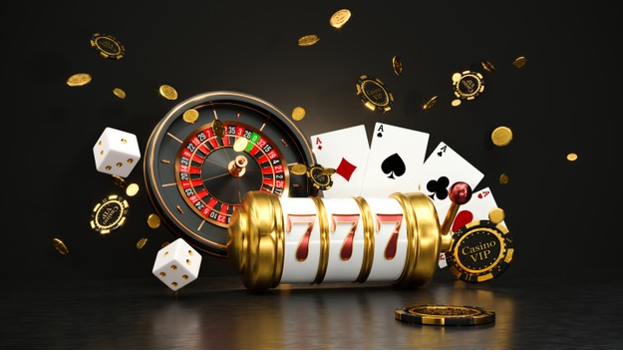 Social Casinos: Making Premium Coin Purchases
Players can choose to play the available games at a social casino for free if they choose. There is no risk involved for free-play tokens, which are liberally awarded by the app and can be reloaded on-demand.
However, if customers wish to have a chance to redeem a BIG WIN for cash prizes, they will need to first make a premium purchase of the social casino's "sweepstakes" or "premium" coins.
Premium coin purchases are instant for social casino apps, and you can buy a package through one of the following payment methods:
Major Credit or Debit Card (Visa & MasterCard)
PayNearMe (receive a scannable barcode, then visit a 7-Eleven to deposit in-person)
Prepaid Cards (as long as your prepaid card has funds, it can be used to make a purchase)
PayPal (for United Kingdom customers – account must be verified)
Skrill (for United States customers – account must be verified)
Once you have bought a social casino's premium coins, you will generally be required to play-through the purchase amount at least one time before it can be subsequently redeemed.
Social Casinos: Redeeming Premium Tokens for Prizes
The fun part about playing with premium coins at social casinos is hitting a BIG WIN on your favorite slot or table game while online.
If you happen to try your luck with premium coins and hit a hot streak (or better yet, a jackpot), you can redeem those coins for gift cards or cash prizes.
Usually, you will need to have accumulated an equivalent of at least $50 to $100 in premium social casino tokens before coin redemptions.
If you satisfy this requirement, you can usually redeem the premium coins for a major-brand gift card within one business day. Some of the brands that social casinos allow customers to redeem tokens for include Walmart, Amazon, Apple, and a few others depending on the app.
If you want to redeem premium social casino coins for cash prizes, you can also do so through the following methods:
Online banking service (such as Trustly or Bill Pay)
PayPal (UK – account must be verified)
Skrill (US – account must be verified)
Premium coin redemptions can take between 1-5 business days depending on the social casino brand, the amount requested, and the customer's financial institution.
What Information Will a Social Casino Request Upon Redeeming Premium Coins?
Social casino apps will need to verify your identity, age, and preferred banking method before a premium coin redemption can be processed.
Before your first redemption is approved, the company will need to know:
Your name, date of birth, and email address
Your Social Security Number (if in the United States)
Your banking method (bank account details or verified online wallet email address)
The social casino premium coin redemption process is typically much faster once a payment method has been used for a successful transaction.
Social Casinos: Summary
There are many social casino apps that can be used to play for fun or for premium tokens in the United States and the United Kingdom.
If you decide to play on a social casino app, remember that you will not be able to wager real money when playing the available games.
You can also play for free. Or, you can try for a big prize redemption by using the proprietary, in-house coins that can be converted back into cash prizes if you happen to win!