PokerStars has released its upcoming schedule for the 2023 European Poker Tour, which features perennial stops in Barcelona, Prague, and Monte Carlo, along with two new destinations – Paris and Cyprus.
Featuring nearly two decades of high stakes live tournaments, the world class poker tour has become a fixture in the community while delivering premier-quality televised programming to poker fans around the globe.
"EPT is the most recognised and beloved tour in the world, therefore we have to make sure we pick locations where we can deliver a great experience for our players," said Cedric Billot, PokerStars Head of Global Live Event Operations. As Paris and Cyprus become the latest venues for prestigious poker tour, Billot added that "We are confident that the two new stops in 2023 will help the EPT experience overall."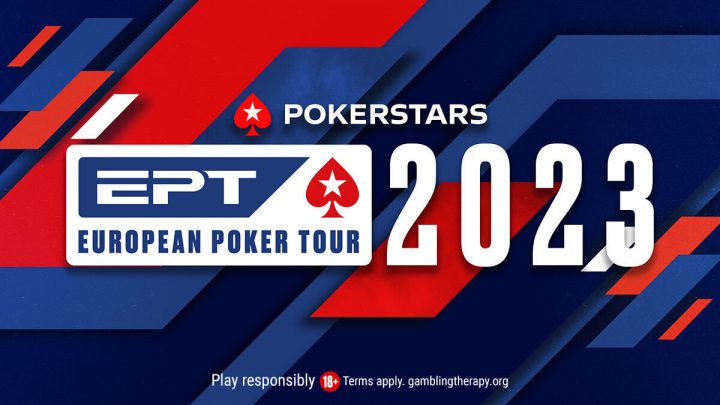 PokerStars EPT 2023: Full Schedule
February 15 – 26: EPT Paris
April 26 – May 6: EPT Monte-Carlo
August 21 – September 3: EPT Barcelona
October 11 – 22: EPT Cyprus
December 6 – 17: EPT Prague
The 2023 European Poker Tour (Season XIX) will begin in February at the Hyatt Regency Paris Étoile inside the Le Club Barrière Paris cardroom.
From February 15-26, poker players will be able to enjoy luxurious lodging and amenities at the Hyatt Paris skyscraper property, which includes views of the Eiffel Tower and is located less than a mile from the Arc de Triomphe and Champs Elysées.
On April 26, the EPT returns to the Monte-Carlo Casino in Monaco with two weeks of nonstop live poker action, culminating in the EPT Monte Carlo Main Event in early May 2023.
The EPT Barcelona stop will commence at Casino Barcelona on August 21 and run until the third day of September, then the tour heads to the Merit Royal Diamond Hotel Casino & Spa in Cyprus from October 11-22.
The addition of the two new stops marks the first expansion of the European Poker Tour in quite some time. "Cyprus is the perfect location to add to our schedule and we look forward to bringing all that an EPT has to offer to this new location," commented Billot.
Prague will be the final destination for the 2023 European Poker Tour from December 6-17 at King's Casino in the Czech Republic.
All European Poker Tour 2023 events will be filmed at their respective venues for broadcast at a later date.
QUALIFY NOW: EPT Paris Online Poker Satellite Events
Legions of poker players dream of playing in an EPT, and those dreams are within reach even if you aren't a deep-pocketed high-stakes poker reg. Online satellite tournaments to qualify for the EPT 2023 Paris Main Event are available now on PokerStars, with numerous buy-in levels and sub-satellites for players to win a package deal into February's showcase tour stop in Paris.
Players who win their seats online will be awarded with a package worth €5,300 – which includes an entry into the 2023 EPT Paris Main Event + eight nights of accommodation at the 34-story Hyatt Regency Paris Étoile.
PokerStars, a mainstay in the online poker universe since 2001, has hosted some of the most exciting online and live poker tournaments in the history of the game. The 2023 EPT Season XIX lineup promises to reflect PokerStars' reputation for hosting blockbuster poker events throughout the world.
So, mark your calendars, folks. Which EPT stop will you be attending next year?