A solid strategy will always take you a long way. That's true for all card games, not just poker. But video poker is something different. It's a game that combines the essence of poker with the speed and convenience of slot machines. Since you're not playing against other people but against a computer, putting on your best poker face won't be of much help, and it can be challenging to come up with an effective strategy. That doesn't mean strategy is not an important part of the game plan though.
To create a good strategy, it's crucial to understand how video poker works. The game is played with a standard 52-card deck, and the goal is to make the best possible hand. The rules are simple: you're dealt five cards. You can choose to keep or discard any number of them and draw new ones. Based on your final hand, you'll receive a payout according to the paytable. Just like slot games, video poker relies on a Random Number Generator. But unlike slot games, where your chances of winning are entirely based on luck, here you have more control over the outcome.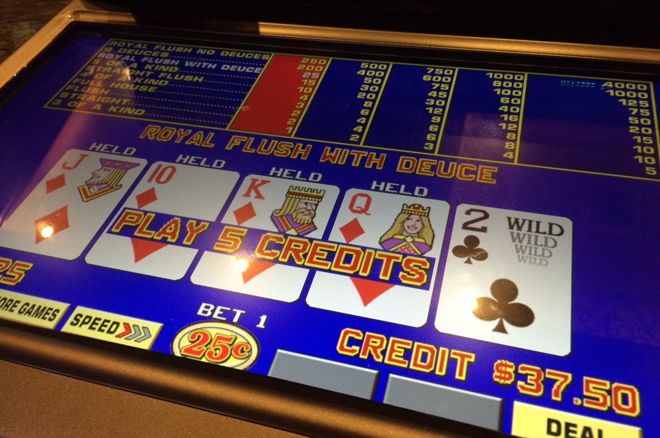 Know Where You Play and What You Play
Where you play and what you play is more important than how you play. If you visit any reputable casino, like SpinFever.net for example, you can see there are several variations of the game, each having a slightly different concept. Jacks or Better is probably the most popular version of video poker. As the name suggests, your payouts depend on jacks. If you get a pair of jacks or better, you win. Simple enough. Luckily, many casinos allow playing games in demo mode, meaning you can try them out without spending any money. And that should be an essential part of your strategy. Choose the right casino, and choose the right game for you. Try them out and experiment in the free mode. Learn how they work before playing for real money. Also, choose a reputable casino with good reviews and a payout track record. Good casinos have good welcome bonuses. Use them to your advantage.
Three Important Rules
While your strategy can depend on which variant of video poker you're playing, it boils down to these three general rules. The first one is to know your paytable. Paytables are different for each game, and they show how much you can get paid for each hand. Knowing the payables will help you choose which cards to discard and what cards to keep based on their worth.
The second one is to prioritize low pairs over a single high. Hold onto a pair. There's nothing worse than losing a round because you have discarded a low pair while chasing a better-scoring hand. One bird in hand is better than ten birds on the tree.
The third rule is to not chase losing hands. It's a common mistake among beginners to try and chase after potential flushes or straights, even when the chances of winning are slim. Instead, take your losses and move on to the next hand.
Know the Odds
Determining odds is tricky. Unlike regular poker, you don't know how to calculate pot odds or what cards your opponent's hold, making it impossible to calculate exact odds. However, some general rules can help you make educated guesses. According to Casino.org, your chances for Royal Flush (dealt straight away) are 1 to 650,000, making it the rarest hand in video poker. Luckily, it gets better as you move down the line, as Royal Flush is second rarest with odds of 1 to 40,000. That's significantly better than 1 to 650,000. Learn as much as you can about your odds, as having this knowledge can help you make better decisions.
Know Your Limits
Finally, it's essential to know your limits. Just like with any other casino game, it's easy to get carried away and spend more than you planned. Set a budget and stick to it. If you're not having luck, don't keep chasing losses by betting more money. Take breaks and walk away if you feel like you're getting too invested in the game. Remember, real poker is mostly a game of skill, but video poker is mostly a game of chance. Always keep that in mind.