With the advent of the internet, the gambling industry saw an opportunity to ply its trade online. This, however, spawned a lot of challenges. One of them is how to choose the best online services for the best casino experience. With online slots games, you are limited to sitting at a computer to play. Downloading the casino app gives you greater freedom to play on the go.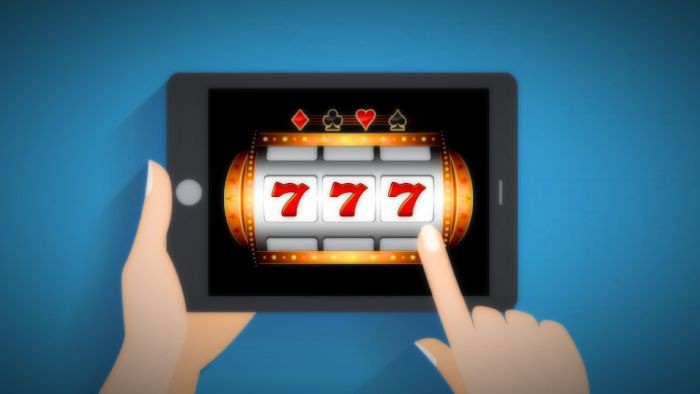 Variety or Single Game?
To begin with, it is important to understand that online slot games are run using the same RNG (Random Number Generator) that is used in the slot machines at physical casinos. This means that they are purely games of luck.
Slots are some of the most popular games of chance in the casino industry. To supply their clients with the best online slots experience, casinos have come up with apps that are compatible with their customers' mobile devices
Some of the apps that are available offer a wide choice of games from various game developers. Whether you are playing online slots from your desktop or mobile app, you will find a variety of games.
Pros and Cons
Slot machine apps allow you to play on the go since most people carry their mobile devices with them. The problem with apps, however, is that they have to be compatible with your mobile. If you are playing on your computer though, you are good to go provided you have a reliable internet connection.
Online slots on websites were created for computers. Slot machine apps on the other hand are created for mobile devices. Being tailored for smaller screens means you can get all the benefits of playing a slot game without straining or having some functions off-screen.
Apps have to be from a reliable gaming provider. This is because sensitive information such as bank details is required to access and withdraw money online. Luckily most online casinos use SSL encryption for their clients' online transactions. Also, these apps from reputable casinos are safe to install and players don't have to worry about introducing malware and viruses to their smartphones when installing these apps.
Other than security, reliability is important when you are in the middle of a game. Imagine when you are in the middle of a winning reel spin only for the game to stop mid-spin because of a glitch. Because the apps rely on data, if your data gets depleted in the middle of a game, you have to start from scratch. Other people have data management plans on their mobile devices. This could interfere with a game midway.
Online mobile apps give your computer a break from gambling activities. This allows it time to be used for other duties.  Furthermore, if you are a technophobe, you might find it difficult to install an app and go for the games on the website.
Why the Surge in Online Pokies in New Zealand and Australia?
Slot games or pokies as they are known in Australia and New Zealand have seen a surge in the number of players. The popularity is due to the fantastic no deposit & no wager free spins, ease of play, the rise of mobile telephony, and an aggressive marketing campaign by casinos.
Deposits, withdrawals, and collecting winnings is easy on an online casino app. With pokies, the high number of players worldwide means that progressive jackpots hit figures that were previously unheard of.
Online pokies are just as attractive as the ones in brick-and-mortar casinos. In fact, there are greater choices online than you would find in the largest physical casino. In addition, the process of collecting your winning is straightforward.
As they compete for clients, most casinos will offer various inducements through their apps. Most online casinos will run promotions that welcome newbies or reward loyal players. These range from cash awards to free spins on the pokies. In addition, you can play some games without committing your money to familiarize yourself with what works for you.
For online apps that require you to fund your account before you can play, the casino offers a  couple of transaction options. These can include eWallets and cryptocurrencies, such as Bitcoin, aside from the traditional bank cards. Before committing your money to an online casino, it is always advisable to check out their transaction options.
Despite playing on an app platform being straightforward, sometimes problems will arise. Online casinos use customer support services to sort out these issues.
In Conclusion
Although online websites offer a decent level of gaming experience, they can be limited in their choice of games. For a more interactive gaming experience, download an app and open up the higher-quality graphics and audio.
In addition, ensure you take advantage of the bonuses especially the free spins on progressive jackpots such as Mega Moolah. You could end up winning a life-changing sum.
That said, you should choose a mobile app from a reputable casino. This means that the casino must have all the licenses allowing it to operate as well as regulating the way it conducts business.