The introduction of table games into the online market has skyrocketed sales for online casinos, raking in millions in revenue yearly. According to CNN, gambling houses earned about $45 billion in revenue from table gaming and slots in 2021, a 6.6% increase from 2019. One of these profitable entertainment platforms is poker: the popular game of both chance and skill.
According to Klara Czerwinska, an experienced casino expert, "Poker is an intellectual game that requires skill from players. This means that professionals have an increased chance of winning. So why is this card game so popular? One of the reasons, of course, is the popularity of poker among the best digital casino platforms like kasyno online. Another argument is its interesting historical origins."
Being an evergreen form of entertainment with an origin that dates back centuries, it's astonishing how the table game still holds its relevance. You probably already know many things about the game as someone who appreciates it (after all, this is Cardplayer Lifestyle and you wouldn't be here if you didn't like poker). With that said, this article will reveal some interesting facts about poker you probably don't already know.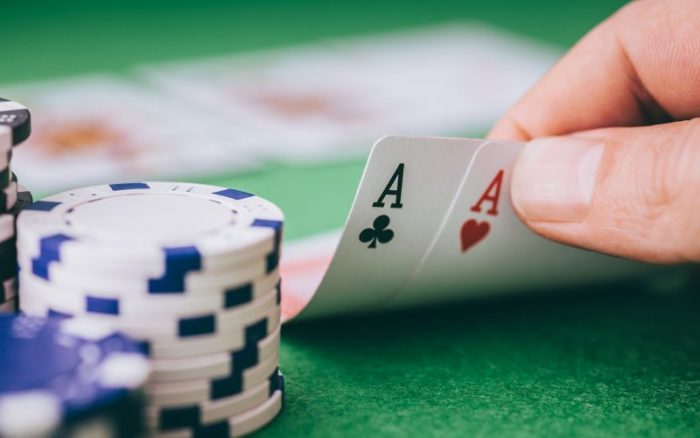 5 Interesting Facts You Didn't Know About Poker
Gamers who play poker online are usually experienced and up-to-date with winning strategies. However, winning isn't all there is to play. You can also enjoy these entertaining facts about your favorite pastime to stay updated:
1. You Cannot Play Poker Online in Washington.
In 2006, Martha Prentice — a state senator back then — passed a bill to single out online poker as a class C felony. A Class C felony is a violence-induced crime, which makes this card game right in the group of crimes like murder, arson, burglary, and voluntary manslaughter. Rather than punish the gambling operators, Martha pitched to punish the players, and she won.
This bill was opposed by the masses many times to no avail, and the penalty for the crime of playing this entertaining game online was either a $10,000 fine or a five-year prison sentence. While it seems ridiculous for brick-and-mortar gambling houses to be legal when fast payout online platforms aren't, this law has successfully prevented people from playing online poker in Washington to date.
2. Benny Binion's Colorful History
Benny Binion, the founder of the World Series of Poker, was infamous for many things. His escapades ran the gamut of "colorful" and we won't get too deep into it here, but Google is your friend. He ended up leaving Texas for Las Vegas, the perfect city for a man like him to thrive.
Although one would think Binion was well-versed in poker, considering he created the WSOP, he wasn't. Benny was already making huge success in his high-stakes casino games with his organization — Binion's Horseshoe. Creating a competing event for gamblers who loved playing the game didn't take long. The event became successful even without the professional poker knowledge of the Texas giant. Over 50 years later, the WSOP is the marquee annual event in this game, and an absolute poker institution.
3. Black Friday
While folks in their late 30s and older probably remember this day, if you're newer to poker "Black Friday" may not be a familiar term to you.
On April 15, 2011, the U.S. Department of Justice seized the domains of three major online gambling sites. From 2003, the US experienced a surge in poker games when Chris Moneymaker — an accountant who had won the World Series of Poker Main Event after winning an online satellite into the $10,000 buy-in event. His success story proved the model to follow, as a frenzy of gamblers wanted to take a crack at winning big money via online poker success.
The US government, however, had other ideas. Three popular online poker rooms — PokerStars, Full-Tilt, and Absolute Poker/UltimateBet— had claimed the law didn't affect them, and subsequently found their domains seized, and player accounts were rendered inaccessible. This day is termed Black Friday by the entire player community to date.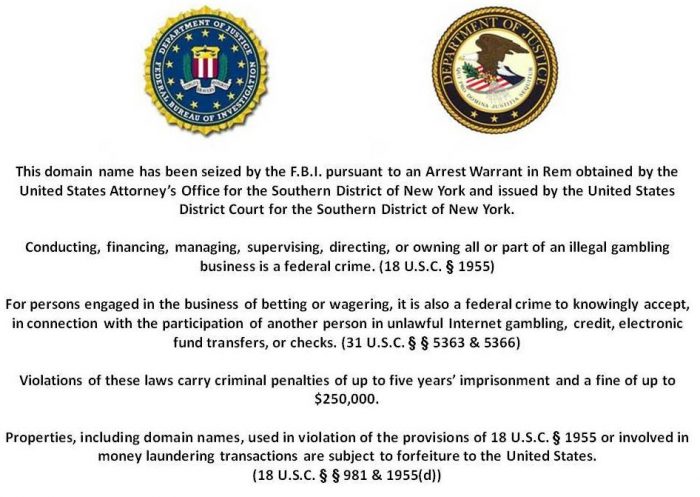 4. The Story Of the Two Lucky Gamblers
In June 2009, John Kane and his friend Andre Nestor were arrested on computer fraud charges for taking advantage of a software bug to win thousands of real money from video poker. Kane had found a malfunction in the IGT's video gaming machine, which he could manipulate to play a winning hand with over ten times the original payout rate. This victory was a big win for the gambler, which he also introduced to his friend.
Andre Nestor was also arrested at a gambling house in Pennsylvania, where he used the discovered bug to rake in $400,000 in earnings. While they were arrested, the case was dismissed based on their lawyer's argument where he said, "All they did was use a sequence of buttons they were legally allowed to use." The court saw no crime in the allegations, and the lucky duo walked away free with thousands of dollars.
5. The Most Expensive Poker Chip Set
The Geoffrey Parker Set is the most valuable chip set made in the history of casino games. Coated with diamonds and white gold, it boasts a high level of luxury. The case is wrapped with natural alligator skin. The playing chips are made from gold and bejeweled with over 22,000 precious stones, including sapphires, emeralds, rubies, and black and white diamonds.
While it is unclear why anyone would need a set of poker chips that expensive, this beautiful creation is sold at a whopping $7.5 million, making it the most priced gambling kit in the world. Perhaps, why gamblers buy it is synonymous with why people like poker — it's a thrilling experience.
The Bottom Line
Poker and online casinos today go hand in hand, and that's a fact you should know. The availability of many variations has made it accessible to players worldwide, prompting good action for every site offering it, and giving players the smooth gaming experience they crave.