I'm thrilled to announce that our upcoming Mixed Game Festival VI will be further enhanced by an added layer of media coverage courtesy of Poker.org. Beyond the daily recaps that we'll be producing right here on Cardplayer Lifestyle, Poker.org will have a reporter on-site to document the highlights and capture the fun-filled atmosphere of our event from November 26-30.
Since bursting on to the scene a little over a year ago, Poker.org has introduced a unique, innovative style of poker media coverage that has been very warmly received across our industry. I've been a fan right from the get-go, and I'll be delighted to have them present to experience the magic of Mixed Game Festival VI firsthand.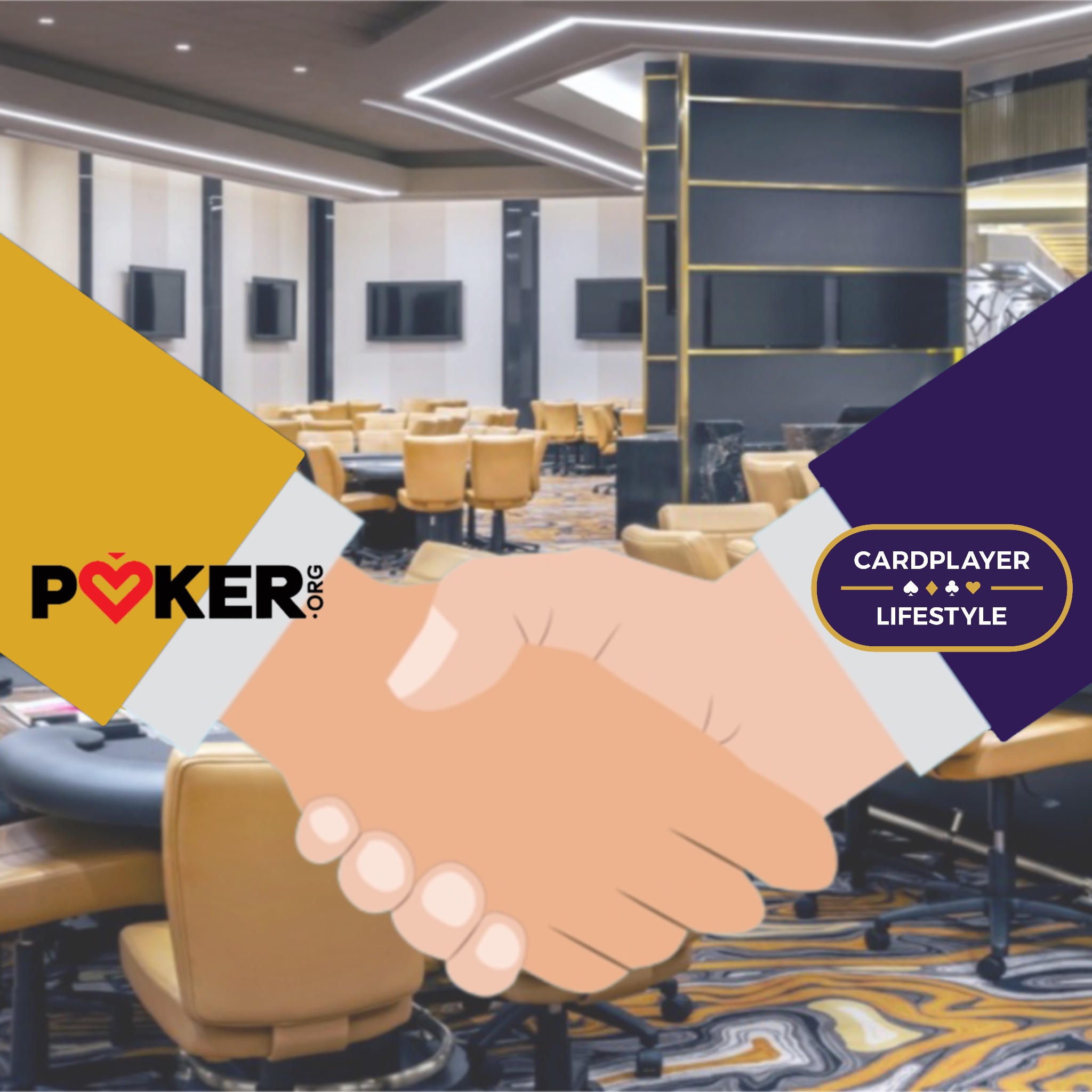 Over the course of their Mixed Game Festival VI coverage, Poker.org will be focusing on capturing videos, pictures, and player interviews in real time to showcase across their platform and social media channels.
Beyond the natural poker stories that will emerge from our two tournaments on November 27th and 30th, there's just SO much more that will happen over the course of our dozens upon dozens of hours of dealer's choice cash game play. I'm elated that another big slice of the poker action will get further documented for posterity.
"We're beyond excited to bring additional coverage to the upcoming Cardplayer Lifestyle Mixed Game Festival. We know and share the passion that MGF attendees have for poker, so it was a perfect match for us to be a part of the festivities" said TJ Reid, Live Events Manager for Poker.org.
Why More Media Coverage?
The overwhelming majority of poker media coverage is understandably of tournaments. To be sure, we'll be staging two tournaments during Mixed Game Festival VI – most notably the $260 HORSE on November 30 that awards the $5,000 WPT Voyage Prize Package. But at the heart of our event are the 24/7 low-stakes dealer's choice cash games.
Poker.org's extra layer of coverage means that more unique and enchanting poker stories will now be told and shared from the cash game felt. Plus, I'm already looking forward to checking out the creative media they'll be producing about our scheduled "extracurricular activities".
Storytelling is the fuel that drives the media side of the poker industry. The more eyeballs we can collectively manage to bring to the game(s) we love, the more likely poker is to thrive. Cardplayer Lifestyle's overarching goal has always been to get more players interested in mixed games, and having run five increasingly successful Mixed Game Festivals, I'm positive we're on the right track.
I have no doubt that partnering with Poker.org will serve that intended purpose, and that more media coverage will help to garner added interest in non-Hold'em variants. Looking forward to seeing you at the tables!