As we've shown you throughout the week at the 2023 WPT Prime Madrid festival, there are many unique aspects to poker here at the historic Casino Gran Via poker room. None more so than the fact that cash games are dealt counterclockwise.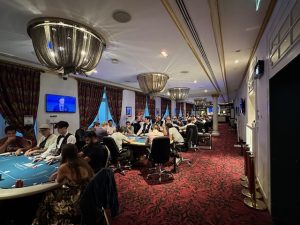 While standard TDA rules are in effect for the tournaments that see dealers begin pitching to the left, as is normal throughout poker rooms the world over, Madrid has the unique distinction of being the only city in the world that deals in the opposite direction for cash games.
Casino Gran Via Poker Room Manager David Camara Luzago explained his cash games that you won't find anywhere else.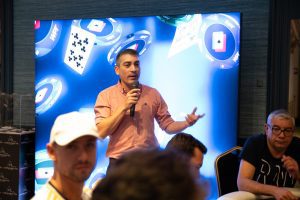 "This is very unique. I don't think this happens in any other part of the world, not even elsewhere Spain, this is just a Madrid thing, because every single community or province, the committee of Madrid, they regulate their own live gaming rules, so Madrid's state has the authority to regulate their own rules, and when we started poker here 20-25 years ago, nobody knew anything about poker, so they took most of the rules from one similar game that was played with a Spanish deck, and with the Spanish deck you always deal to the right, so they just copied some rules for this one and they put it there (with poker)."
Luzago does acknowledge that while the counterclockwise rotation may be jarring to a new player initially, it is something that players generally adjust to quickly, and is certainly not a dealbreaker when it comes to the most important thing players are looking for.
"In one orbit you already know what's going on. I think people just come here and the most important thing is if there are any recreational players at the table, and we have many of those because of our location. We have so many tourists coming inside, many of them with money and not much poker skill, so that's why it's full of recs and professionals as well. We've got many cash tables running every day, there's always traffic, there's always new traffic, and this is very important, always new people, and that's why cash games are always full."
One tourist who was spotted in a cash game was Brad, a gentleman from Canada who said that he wasn't really bothered by the unique format.
"It is kind of weird, but I got used to it pretty quickly. I mean, it's still the same game. Just so long as the dealers know what they're doing."
A Dealer's Perspective on Madrid Cash Games
The dealers at Casino Gran Via certainly know what they're doing with a top-quality team throughout the room. But even the most experienced dealers admit there can be an occasional wrinkle.
Candela is one of those dealers, having worked in the room for eight years. She dealt both the WPT Prime tournaments and cash games this week and said that players aren't the only ones who have to get used to the alternate rotation of play.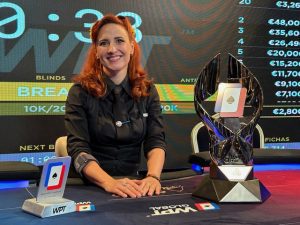 "When you sit in the cash game and you've come from the tournament, you think, just a minute, it was left, now it's right. We have little tricks for this. Normally we wait and when the players put in their blinds, I know now it's the other side."
Candela says that while most players understand and accept the unique rule, occasionally they need a bit of extra coercing.
"Normally you can explain it… and they can understand, but sometimes it's like 'No, I don't want it, this is not true, you're a bad dealer'. I try to explain and all the time, the players ask me why, why? This is the most common question when you deal (in the cash games)."
Why Not Change the Rule?
With the Gran Via poker room housed in a historic century-old building, as Luzago explained earlier to Cardplayer Lifestyle, any significant physical change to the building or the poker room is next to impossible. That difficulty extends to trying to get this seemingly archaic rule changed as well.
"I know what you're thinking, and I understand, 'why don't you change it?' We change a lot of things. We can change stuff like running it twice, (and) you can reach the people who rule on (that) and change it, but because this rule is so strong, that it affects so much of the game… you know, you deal to the right, you get two cards and all these basic things and when we are talking about basic things, the decision goes so far up. So, the guy in the administration office doesn't decide these things, you have to go very (far) up, and they never meet for this. We've been asking for this change for many years, but they never meet, and they never change it, so we're still being ridiculous. We're so frustrated, we're so embarrassed, but it's because administration doesn't want to change it, or they just don't meet to decide if they change it or not. We've been trying hard for many years."
If at First (or for many years) You Don't Succeed, Try, Try Again
Despite continual frustration over the inability to get government approval to change the rule, the Casino Grand Via poker team isn't giving up hope and is in the process of preparing their latest appeal. Sonia Garcia, Casino Sub-director in Charge of Poker feels strongly that 2024 is the year that the rule will finally be amended.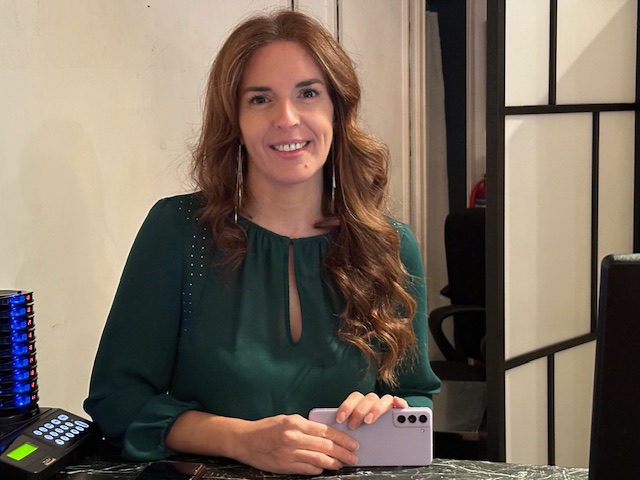 "We think that next year it's possible to change the gambling laws. We are going to try to update the poker rules, and the first thing we are going to do is change the way of dealing here. Maybe this year is going to be the last year working as 'traditional games.'"