More than 5,400 entries. A prize pool exceeding $5.2 million. Over 650 players to be paid out, with a first place cash award that will surpass $700,000!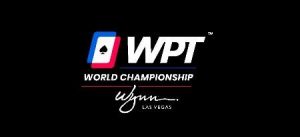 These figures represent the official tally published by the World Poker Tour for the Prime Championship 2022 No Limit Hold'em tournament. The numbers are five times greater than the previous "WPT Prime" series attendance record of 1,050 entrants set in Cambodia in August of this year.
Registration closed over an hour ago, but as alternates take their seats, the field size continues to grow in our $1,100 #WPTPrimeChampionship!

The clock currently shows 2,143 entries for Day 1C, which puts our total # of entries to 5,216 with a prize pool worth over $5,000,000! pic.twitter.com/945x5pcuuT

— World Poker Tour (@WPT) December 11, 2022
Overall, the 2022 WPT World Championship Festival at Wynn Las Vegas has been nothing short of a resounding success. Millions of dollars in prize pool funds have already been paid out to participants leading up to the $15 Million Guaranteed Main Event, which kicks off today, December 12th, with the first of three Day 1s.
WPT World Championship Festival Tournament Results
In the past week, a total of five WPT World Championship Festival preliminary poker events have concluded, meaning five more winners have made their mark on this year's historic series.
On December 6, Canadian poker player Calen 'Big Wheel' McNeil persevered through a field of 269 players in the WPT Championship "Omaha 8 Or Better" event, taking home a first place prize of $21,305 for his efforts.
Calen McNeil won the Limit Omaha 8/B Event on December 6, beating the 269 player field, earning $21,305. Congratulations Calen on the victory! pic.twitter.com/Hk2Z3GI6f7

— Wynn Poker Room (@WynnPoker) December 7, 2022
The following day, Nevada live tournament grinder Gerald Morrell was awarded $101,415 upon winning the $200k Guaranteed NLHE preliminary tournament (which more than tripled its promised total prize pool).
The win marked Morrell's second career six-figure payout in live poker tournaments, according to The Hendon Mob website.
On December 7, Gerald Morrell won the $600 NLH $200K GTD Event for $101,415. Well played Gerald! pic.twitter.com/HVNjSavIZ6

— Wynn Poker Room (@WynnPoker) December 8, 2022
Later in the week, New Jersey poker talent Eric Hayes was victorious in the "5 Card Pot Limit Omaha" tournament held inside the Wynn Poker Room, and collected a payout of $30,423 upon chopping heads-up with his fellow Garden State competitor Christoph Csik.
Plus, the WPT Championship Festival "8-Game" tournament witnessed Oregon native Esther 'E-TAY' Taylor outlasting 130 players to win an even $100,000.
Winner! Epic EPIC heads up battle with @BennyGlaser much respect. Thank you for the ❤️❤️ @WPT @WynnPoker pic.twitter.com/JwKQJf7Tp5

— E-TAY (@e_tay) December 10, 2022
Sergio Grosso of Ontario, Canada, won the Seniors Event to start the weekend. Grosso was awarded close to $90,000 for his largest-ever live poker tournament haul.
Congratulations Sergio Grosso, winner of the @WPT World Championship Seniors Event. Sergio bested the 709 player field, earning $89,544! pic.twitter.com/piC6ksPi2d

— Wynn Poker Room (@WynnPoker) December 9, 2022
Las Vegas poker player Lawrence Berg earned the win in the "PLO Turbo" event on Friday, walking away with a cash prize of $46,307 to add to his growing poker bankroll.
On December 9, Lawrence Berg won the $600 PLO Event for $46,307. Well played! pic.twitter.com/8sunNmjGvg

— Wynn Poker Room (@WynnPoker) December 11, 2022
The Wynn Las Vegas Poker Room continues to host numerous events in parallel, and is expected to crown a winner in the WPT Prime Championship early this week.
Notably also underway is the $25k High Roller event, which attracted a total of 108 entries, creating a prize pool of $2.7 million. Just 18 players now remain in that one, with German pro Tobias Schwect holding a commanding lead of over 7.7 million chips, more than triple the stack of Justin Saliba currently sitting in second.
*All WPT World Championship Festival events are televised for broadcast at a later time or date.
WPT World Championship 2022 Main Event Starts Today
Today, the World Poker Tour begins hosting its largest guaranteed live poker tournament in history, offering a total guaranteed prize pool of $15,000,000; a figure that — based on the stellar numbers thus far for other tournaments in this series — is widely expected to be surpassed by a considerable margin!


Late registration in the $10,400 buy-in No Limit Hold'em Championship freezeout event will last up until Level 7 of each Day 1 starting flight, and the eventual winner is scheduled to take home a guaranteed seven-figure payday.
For on-site players who still wish to try and qualify for a seat in this historic poker tournament, the Wynn Las Vegas Poker Room will have a $1,100 buy-in Milestone Satellite starting today at 12:00 Noon local time, which will award at least 10 seats into the Main Event.
The same $1,100 buy-in Milestone Satellite qualifier will also be spread tomorrow and on Wednesday for players attempting to win a seat into the WPT World Championship Main Event 2022 'Day 1B' or 'Day 1C' flights.
Late registration into the $15 Million Guaranteed showcase poker tournament will officially end at the start of Level 7 of 'Day 1C' on Wednesday, December 14th.
World Poker Tour Continued Growth Is Promising
The record-breaking participant numbers for the WPT World Championship Festival 2022 at Wynn Las Vegas are showing enormous potential for "the game" – while providing a unique, unforgettable experience to thousands of poker players around the globe.
Best of luck to all poker players who are (and will be) participating in the remaining WPT World Championship tournaments!