Welcome to our comprehensive guide "How to Play Online Poker From the US in 5 Easy Steps". If you've been searching for a user-friendly guide that simplifies the entire process of playing online poker from the United States, then you've come to the right place. To top it all, we're going to introduce you to the RTG casinos list USA, your go-to resource for finding the most reputable and engaging Realtime Gaming (RTG) platforms available to US players. This guide will equip you with all the information you need to confidently navigate and participate in the thrilling world of online poker.
Legal Considerations for Online Poker in the US
Before you start with online poker in the US, it's essential to understand the legal landscape to avoid any potential pitfalls. The legality of online poker can be complex, as it varies from state to state.
As of this publication, states like New Jersey, Pennsylvania, Nevada, Michigan, Delaware, and a couple others have legalized and regulated online poker. However, in other states, the legality may be ambiguous or outright banned. To ensure you are on the right side of the law, we recommend checking your state's specific regulations or consulting with a legal expert before you start playing.
Additionally, federal laws such as the Unlawful Internet Gambling Enforcement Act (UIGEA) of 2006 also influence online poker play, making it illegal for banks to process transactions related to illegal online gambling. However, this law does not explicitly make it illegal for individuals to play online poker. So, a solid understanding of the legal landscape will keep your online poker experience enjoyable and compliant.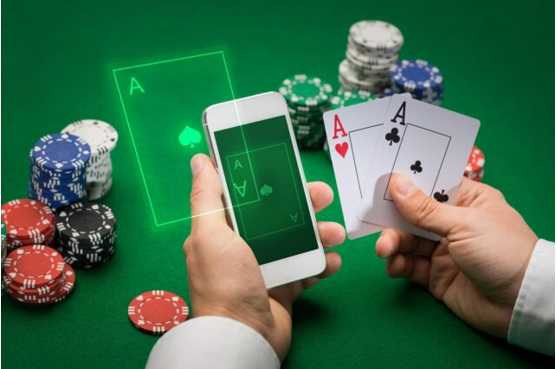 Choosing a Reputable Online Poker Site
Selecting a reputable online poker site is a crucial step in your journey to becoming an online poker player. There are several factors to consider to ensure a safe and enjoyable experience. First, consider the site's licensing and regulation. A reputable online poker site should be licensed by a recognized authority, such as the Nevada Gaming Commission or the New Jersey Division of Gaming Enforcement. Second, check the site's security measures.
Look for sites that use advanced encryption technologies to protect your personal and financial information. Third, consider the site's game variety and the user interface's quality. You'll want a site that offers a wide range of poker games and has a user-friendly platform. Additionally, look for sites with positive player reviews and good customer service. Sites that are listed on the RTG casinos list USA are generally reliable options, as they use Real Time Gaming (RTG) software, known for its high-quality games and fair play.
Lastly, ensure the site offers methods for deposit and withdrawal that suit your needs. By taking these factors into account, you can find a trustworthy site that provides a great online poker experience.
RTG Casinos Where you can Only Play Poker Slots
While Real Time Gaming (RTG) is renowned for its diverse range of casino games, some players might be interested in platforms where they can focus solely on Poker Slots, a unique blend of poker and slot mechanics. These games can be a great way to enjoy poker-themed excitement without the need to delve deep into poker strategies.
RTG casinos that focus on Poker Slots offer various games, each with unique themes and bonus features. When choosing a casino, make sure it's licensed and regulated for a safe and fair gaming experience. Review player feedback and consider the customer service quality the site offers. Also, take a look at the bonuses and promotions related to Poker Slots—these can provide additional value and fun to your gaming experience.
Remember, while these games don't require a high level of poker skill, they still involve risk, and responsible gaming should always be your top priority. Finally, check if these casinos are included in the RTG casinos list USA, ensuring they cater to US players and comply with necessary regulations.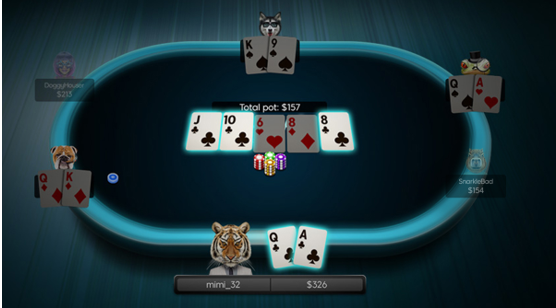 Navigating the Online Poker Interface
Navigating the online poker interface can seem a bit daunting at first, but with a little practice, you'll be maneuvering it like a pro. Most online poker sites have similar layouts and user interfaces, designed to provide an intuitive and user-friendly experience. Typically, you'll find a lobby where different game options are listed, including Texas Hold'em, Omaha, and other poker variants.
Each game will usually indicate the buy-in amount, number of players, and table stakes. Once you've chosen a game, clicking on it will take you to the virtual poker table. Here, you'll see your own virtual chips, the pot in the middle, and cards when they're dealt. Controls for betting, folding, and checking will be clearly marked, usually at the bottom of the screen.
You might also find features for customizing the look and feel of the table, taking notes on opponents, or accessing hand histories. Most online poker sites also have help or tutorial sections, so don't hesitate to use those if you're unsure about any aspect of the interface.
Basic Online Poker Strategies and Tips
Mastering online poker involves understanding basic strategies and applying them effectively in your games. First, always remember the golden rule of poker: play in position. Being the last to act gives you a significant advantage as you get to see what everyone else does before you make your move. Second, start with a tight range of hands. Beginners often fall into the trap of playing too many hands.
Stick with strong hands like high pairs or high suited connectors to give yourself the best chance. Third, understand and utilize poker odds. This will help you decide when to call, fold, or raise based on the potential return versus the risk. Fourth, observe your opponents and take notes. Understand their betting patterns, their tells, and their tendencies to make informed decisions.
Lastly, maintain a calm and disciplined demeanor. Emotions can cloud judgment, leading to costly mistakes. Online poker is a game of skill and strategy over the long term; the more you practice, the more you learn and improve. And always remember, play responsibly and within your limits.