Have you ever wondered how much money a professional poker player makes within one night or perhaps one year? Their income will mostly depend on the particular person and where they play, as well as for what stakes. Moreover, it will depend if they're primarily a cash game player or a tournament player, as the variance differs. You can win many thousands of dollars in one night or you might end up losing or just breaking even. The actual answer will depend on the specific casino poker table, the skills of the player, and many other aspects. There is also a big difference between poker tournaments on international levels and smaller games within your local poker table casino, as the former tend to have more players competing and higher prize pools. Additionally, there is also a distinction between online and land-based casinos. In this article we will consider all of these distinctions to try and find an average that a professional poker player can make. So let's start calculating.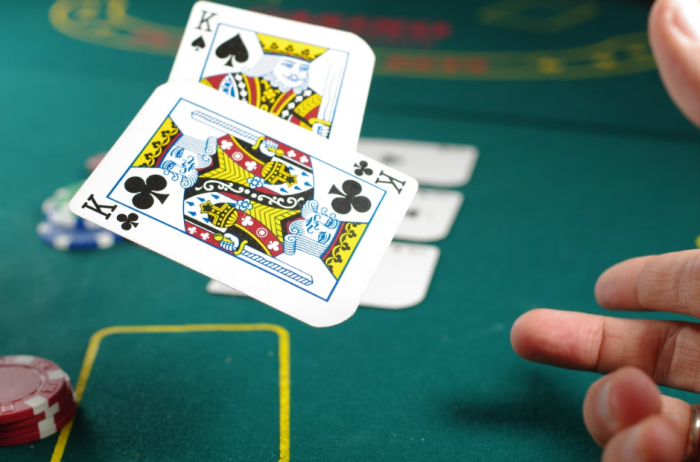 How Profitable is Poker?
You first need to realize that poker has the potential to be one of the most profitable games out there. Of course, you can play blackjack, spin slot machines, and enjoy traditional American Roulette. Nevertheless, nothing quite compares in the gaming sphere with poker and its overall popularity. To ensure you get the best possible experience, you should first search for the best casino. Land-based options will depend on your location. However, you can always find the best online venue through online poker in PA. To find all the best bonuses and quick withdrawals in Pennsylvania. If you are wondering if it is even important, our answer is positive. You don't want to waste any sense because budget management is crucial. However, we will get to this point later.
So we have established that poker is highly profitable. This can be easily proven by hundreds of successful poker players that have a net worth within millions of dollars. Here are some of the best poker players who have millions in their bank accounts because they have been insanely good at poker:
Doyle Brunson
Daniel Negreanu
David Oppenheim
Stephen Chidwick
Phil Ivey
Erik Seidel
Dan Smith
Hourly Rate
Let's start with an hourly rate. It is how most people, at least in the United States, calculate their eventual profit. Even though it doesn't necessarily apply to poker because poker players are not on someone's bankroll, we can still try to calculate how much they get. Even though it is not a typical hourly wage, we can divide a normal game into sessions and suppose they are all one hour long. If we are talking about a small or mid-range player, they are likely to get around $20 and up to $500 per hour. Once again, it will depend on their skills and the particular casino poker table. If we are talking about professionals, then our stakes can be even higher and reach $10,000 or even more. Some players can win up to $50,000 per game or even more, especially if they are playing for super high stakes. Nevertheless, they don't all play every night or for eight hours, like a conventional job.
Yearly Income
Since we have established that poker players don't work from 9 to 5, calculating a yearly salary will be challenging. We all know that many professional poker players have millions in their bank accounts. Yet there are plenty of professional players who earn far less per year; just a viable living wage.
Let's imagine a professional player goes to the casino five days a week for around four hours. Therefore, in principle, again depending on the stakes they're playing for, a player can bank $25,000 in a year on the low end, into the millions on the high end. The nosebleed stakes players regularly post 7-figure winning years, but that also doesn't take into account how much they've paid to enter those high stales tournaments. As for the medium-stakes cash game players, losing or winning more than $5,000 per night is a standard range. That is why it is so important to have a solid bankroll, so that  you can withstand the swings and variance.
Land-Based vs. Online Casino
We also have mentioned a big difference between land-based casinos and online venues when it comes to poker play. Even though online casinos are becoming increasingly popular, the revenues associated with them are still much smaller, because poker players can play there for micro-stakes, sometimes as low as 1 cent/2 cent blinds. Therefore, we will definitely say that an average poker player can make around $200 if they have the necessary skills.
While you can play at more tables simultaneously at online poker rooms, typically the upside of cash game sessions can be higher when playing at a higher stakes land based poker room. Moreover, while there are plenty of online poker tournaments offering millions in prize pools, the land-based poker marquee tournaments tend to boast top prizes that are significantly higher. Plus, in land-based casinos the social aspects of getting to know other players and the overall community, talking to the dealers, and enjoying the overall atmosphere might do you well.
Taxes
Do poker players pay taxes? Well, of course the answer is yes (with some notable exceptions for tournament winning, depending on which country you reside in). Taxes should be paid for all revenue and profit you are getting. However, the actual percentage will depend mostly on your particular state and national jurisdiction. We all have different applicable tax laws, some ranging from as minimum as 2% and others reaching 10% or even more. Here we recommend you do a little bit of research because, in some countries, money that you win on poker or not is taxable. If you do happen to live in a country that requires tax, you have to set up a proper payment in order to avoid any issues with the government. Professional players typically employ the services of their own accountants.
Bottom Line
In short, poker can definitely be a profitable endeavor if you study and practice hard. Professional players can make many tens of thousands, if not even more yearly. However, beginners are likely to make around $20 per hour or $20,000 per year if they fare above average at the tables. This rate can go much higher if you boost your skills and choose proper casino poker tables. Additionally, don't forget to check whether you have to pay taxes and always manage your budget or bankroll. So start your poker career today, but do so responsibly.