Free spins are one of the most common ways of promotion that online casinos use to attract new players; even poker players. They come as a kind of reward for new players, for registering at the casino's website. While they may sound very attractive, things are slightly different in reality. Free spins usually come with different terms and conditions, which can determine the quality of the overall deal. Therefore, you may probably be wondering if free spins are worth playing or not. We will try to give you an answer in this brief article.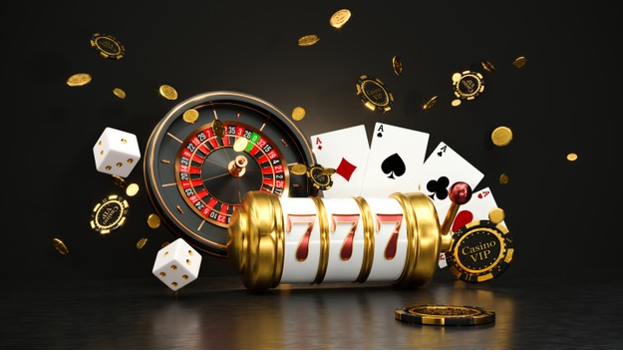 The first thing you should know is that free spins come as a form of reward for new and loyal players. New players usually get a bonus that comes in cash, free spins, or both. In any case, the bonus comes in a number of spins that allow the player to win real money, without wagering. Also, casinos always determine the value of each spin. For example, you can find a bonus that includes 100 free spins, where each spin is worth $/€0.25.
Poker players tend to think ahead, so you're probably wondering why online casinos would give you a chance to win something with their money. Well, there is always some catch with them. Whether free spin bonuses require a deposit or not, there is always a thing called a wagering requirement. This means that you have a wager a certain amount of money before the money won with free spins becomes available for withdrawal. This holds true with online poker room bonus requirements, too. In practice, the total wagering sum is always much higher compared to winnings.
So, let's say you start with $/€100 for the free spins given to you by in connection with your deposit and the wagering requirements equals 40x, then you have to turnover (i.e., wager through) $/€4,000 in the casino before you can withdraw your balance.
Another thing to consider is that not all the games are included in these bonuses. In many cases, casinos promote free spins for just a certain number of games, for games that are new or aren't particularly popular. Usually, the most popular games are not part of these promotions. Of course, online poker has completely separate bonus clearing requirements and is not included in clearing a casino bonus.
Knowing all this, it is important to read terms and conditions carefully. Only after doing that, you will be able to evaluate the offer and make final conclusion about the offer. Sometimes, a lower offer can be better, especially if wagering requirements are lower. Sometimes, a no-deposit bonus can turn out to be a worse deal, due to high wagering requirements.
No matter if the wagering requirement is low or high, the fact is that you usually won't win too much money with free spins. Even if you make some initial winnings, the house will always win in the long run. So, are free spins worth it? If we say yes, the next question would be "to what extent?", and that depends on your point of view.
If you look at these spins as a chance to win something, you may consider them not particularly worthy. On the other side, if you look at free spins as an opportunity to enjoy slots with no additional costs, they are definitely worthy. They are even more worthy for those who are new in the online casino world. For them, this is a perfect opportunity to see how things work without spending any money.
So, the final conclusion would be that free spins are definitely worth claiming. To what extent depends on your perspective.
Inspiration for the article has been taken from https://foxbonus.com/