Poker, one of the world's most popular card games, has been attracting players for over a century and it's easy to see why. The thrilling card game is one of skill, strategy, and luck involving multiple players that come together to compete for big money. Thanks to the rise of online gambling, poker has experienced a recent surge in popularity with fans of the game participating in tournaments from all corners of the globe.
One of the biggest online poker events of the year is the GGPoker World Festival, which is taking place from May until June 2023. This festival is a testament to how accessible poker has become.  This festival is run by one of the leading online poker rooms and operates in many countries around the world, including the US, UK, Canada, and Asia.
In this article, we guide you through what to expect from the festival, how you can attend as a poker player, how to watch the action from the sidelines, and what makes this festival one of a kind.
Why is Poker so Popular and How to Get Started
Poker is a popular game for many reasons. It requires skill, strategy, and a bit of luck, making it a game that's as challenging as it is exciting. When it comes to online poker tournaments like the GGPoker World Festival, players from all over the world come together to compete for major cash prizes and the title of champion.
With an ever-growing online casino culture, poker festivals are here to stay and GGPoker World Festival is one to check out. Unlike many other casino games, poker isn't just based on luck – rather it's about honing your skill and defeating other players.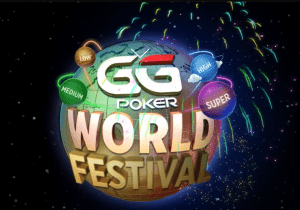 The age-old saying 'poker face' derives from the game of poker and the player's ability to give no clues away when competing. Throughout history and popular culture, poker has carved a name for itself as one of the most enjoyable and fun games to play, not just for the prizes at the end of a game.
If you're new to poker and want to get started, the first thing you should do is learn the rules of how to play. There are plenty of online guides and tutorials that can help you understand the game. Once you're comfortable with the rules, you might want to start practicing online. There are a number of reputable sites that offer poker games, tournaments, and more. Finding the right site can be a little tricky, so if you're Florida-based, you may want to check out a list of recommended poker sites in Florida as a starting point for example, or do a local search for the area that you live in. Don't forget to check out user reviews too! You can try playing for free to get a feel for the game or jump right in with real money games. Just remember to pace yourself and always play responsibly.
If you're intrigued to learn more about poker and want to experience your first poker festival, there's no better time. Read on to learn more about the biggest poker festival in the world!
What Makes the GGPoker World Festival Such a Big Deal?
If you're unfamiliar with poker, we advise that you get familiar – and quick. Poker is an exceptional game involving great monetary prizes for those who play with skill. The reason why the GGPoker World Festival is such a big deal is that it not only celebrates all things poker, but also brings together the world's best players with guaranteed prizes. The festival features a wide range of games, with money prizes amounting to $65 million in total. It's also one of the largest online poker events held, with hundreds of thousands of people joining in the action.
Designed for players of all levels, the festival welcomes both seasoned pros and beginners to its tables. It's also one of the most varied poker events, with games including No-Limit Hold'em, Pot-Limit Omaha, Razz, Stud, and more. Players can also choose to participate in various formats such as freezeouts, rebuys, and multi-day events. Finally, the festival boasts a variety of high roller tournaments, meaning that top players can compete for the chance to win life-changing cash prizes.
How to Participate in the GGPoker World Festival
If you want to participate in the GGPoker World Festival, there are some things you should know. First, you will need to sign up and create an account on the GGPoker website. Once you have completed this step, it's time to deposit funds to get playing. The festival schedule is available on the GGPoker website and will provide details of the various tournaments taking place. You can then choose which ones you want to compete in and find buy-ins for each of the tournaments. It's worth noting that buy-ins do vary, but there are many low and mid-range buy-in options to choose from.
If you are not quite ready to participate in the festival, you can still enjoy the poker action as a virtual audience member. The GGPoker World Festival features a live stream on Twitch where you can watch some of the biggest names in poker compete for huge cash prizes. You can also get updates on the tournament schedules, winners, and prize pools on the GGPoker website.
If you're wondering what makes GGPoker the ultimate destination for all things poker, there are a few things that stand out about the website. First and foremost, there are few other poker sites that run annual poker festivals on such a grand scale – for this reason alone, many people return each year to participate and witness poker games live. GGPoker also runs its own YouTube broadcast, reporting daily news about the festival so that viewers can catch-up on the latest action at any time. This makes the website more immersive than most and serves as a great way to keep fans entertained. Finally, the sign-up process is very easy. You don't have to be a pro to gain access to the GGPoker World Festival.