Michael Addamo was only 19 years old when he reached a career-high rating in chess of 1930. Like all outstanding chess players with a rating between 1900-2100, Addamo's 1930 reflects his critical thinking skills and ability to plan and anticipate moves by his opponents. While admirable on their own, these are three skills that the Australian would later use in his life to become one of the biggest financial earners in the game of poker, surpassing some of the most famous names in the game.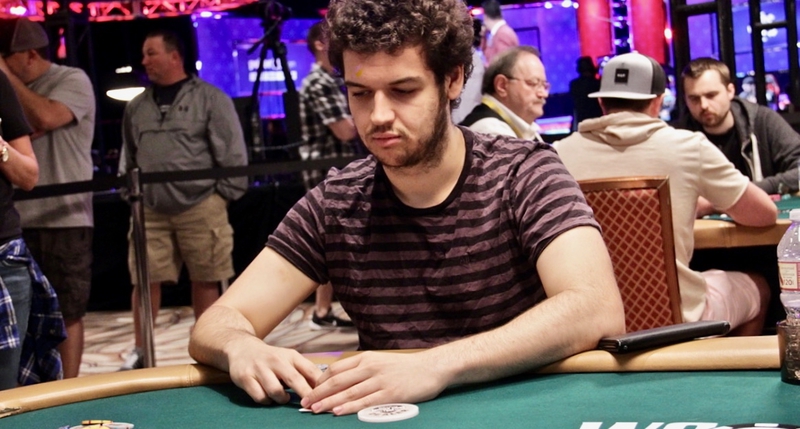 Who Is Michael Addamo?
Michael Addamo was born in Melbourne, Australia, in 1994. Before turning to poker professionally, he played chess, and he was studying to become an actuary. For those who don't know, actuaries use probability, statistics, and mathematics to analyze the financial impact of future events. The nature of Addamo's educational background allowed him to thrive as a chess player since research suggests that individuals can use statistical analysis, probability, and mathematics to understand the game better. Research also found that combinatorics can be used to study chess endgames.
A Traditional Poker Player
While still committed to the beautiful game of chess, Addamo also started honing his poker skills in 2012, a decision that would send him to tournaments all over the world and see him become a four-time World Series of Poker (WSOP) bracelet winner. In 2018, he began to see success as a professional player, winning his first bracelet at the WSOP in Las Vegas. Not long after, Addamo added another bracelet at the WSOP tournament in Rozvadov, Czech Republic. He won the Super High Roller event, taking home a prize of €848,000, or $973,360.
At the 2021 World Series of Poker, Addamo won two more bracelets, and earned the Purple Jacket at the 2021 Poker Masters. He also took home a combined $1.84 million from the high-stakes poker tournament. These accomplishments saw Addamo become the highest earner in poker in 2021, surpassing the likes of Germany's Koray Aldemir and Almedin (Ali) Imsirovic, a Bosnian-American poker player.
An Online Poker Player
Throughout Addamo's career as a poker player, he has attended — and won — some of the biggest in-person poker tournaments in the world. Yet the Australian has also developed a strong online presence, winning an event at the 2019 World Championship of Online Poker. He played under the name imluckbox throughout the tournament.
Addamo's online presence reportedly started in 2012 by playing on PokerStars, like hundreds of thousands of others. Over the years, online casinos have become the norm, offering several variations of poker, including Texas Hold'em. This transition has seen the game become more popular with younger generations whose lives center around the digital landscape.
Online poker has allowed new generations to learn the game in a comfortable, controlled, and less intimidating environment while also receiving promotions and bonuses as an incentive to keep playing and learning. According to this review site, an online casino bonus provides players with extended playing time, more games to try, and higher chances to win. The growth of the online poker community has led to a new generation of poker players, such as Addamo, who started playing online at 18 years old before becoming one of the most successful young players in the game.
A Success Story
The rise of Michael Addamo in poker is a success story for a number of reasons. His background and skill set is further proof of the similarities between chess and poker as concentration, patience, critical thinking, and planning play an underlying role in both games. He is also still under 30 years old, yet already one of the highest earners in poker, a true testament to his skill.
Addamo also started his career as a poker player online, which reflects the evolving trends we are seeing in the gambling industry. Poker is a common option on online casinos, and many new demographics have started to get into it because of this. The future generation of poker players has to come from somewhere, and Michael Addamo is proof that maybe the future stars are honing their skills online, still waiting to be discovered.
*Image credit: Cardplayer.com