The PokerBROS in-app Shop is putting up the red signs for their Flash Sale – with up to 50% off – running July 8th-15th.
The Shop offers VIP Cards and in-app items that enhance the interactive fun on the tables, from quirky emojis and animated throwables to Time Banks. For one week only, PokerBROS is cutting the cost of almost everything on the virtual shelves, by up to half!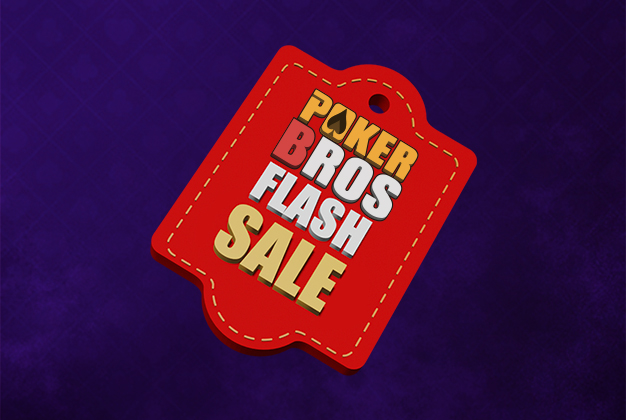 On offer:
VIP Cards (Bronze, Silver and Gold) allow access to bonus features from showing stacks in big blinds to rabbit hunting and provide exclusive table themes. The Flash Sale provides a taste of an upgrade to VIP level for a fraction of the regular Diamond cost.
Though every new player receives 10,000 Gold to get straight into the wide range of games in the Gold Lobby, top-up Gold is also included in the Sale – as are the popular emoji bundles.
The Flash Sale is open to everyone – simply visit the in-app Shop to browse. But hurry – the Sale ends on Thursday July 15th!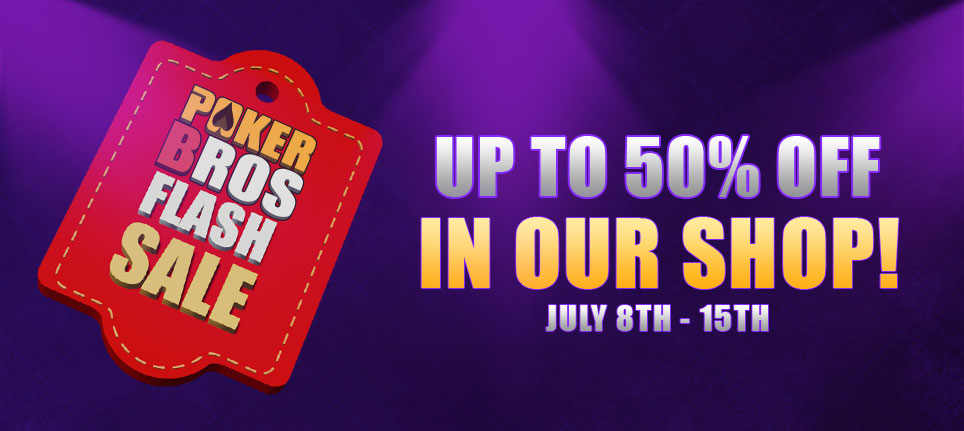 Terms & Conditions
The Flash Sale promotion runs from Thursday July 8th 20:30 (UTC+8) 2021 until Thursday July 15th 15:30 (UTC+8) 2021.
You cannot purchase a VIP Card of lower value than any VIP Card you currently hold.
Thinklean Limited reserves the right to cancel or amend this promotion, and/or its Terms and Conditions, at any time.
All sales are final. No refunds or exchanges.
The Flash Sale promotion is restricted to persons 18 years of age and above or age of majority in your jurisdiction.
VOID WHERE PROHIBITED OR RESTRICTED.
General Terms and Conditions
Download PokerBROS for free from Google Play or the App Store and play the way you want, when you want!
Follow PokerBROS on Twitter, Facebook and Instagram for the latest news, competitions and giveaways.
*This post is sponsored by PokerBROS