The sole purpose of video poker strategies is to help you increase your odds of winnings. There are no tricks to cheat the system, but effective strategies offer some control over the odds. Slot machines and roulette games, by contrast, are purely based on luck.
Strategies only work for games where skills make any difference, such as video poker. Legitimate video poker will offer the same odds as a real deck, so you can use some of the same strategies for real and video poker games.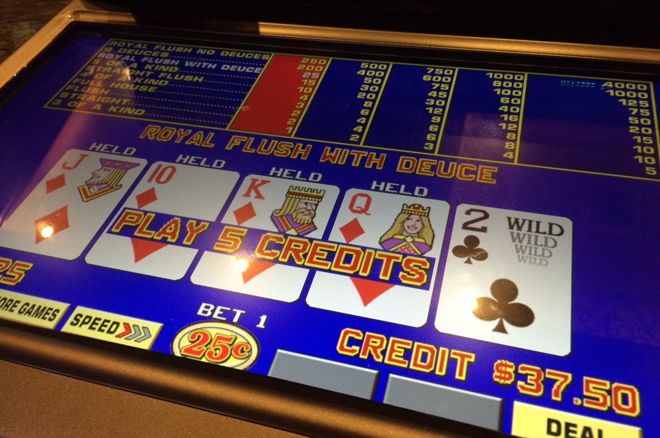 Best Video Poker Strategies
You have control over your decisions and moves in a game that can affect the odds. Instead of trying new tricks, here are some tips and strategies that work for video poker games. Whether you play Bitcoin video poker or normal video poker, these strategies don't guarantee wins but can help you to optimize your odds.
1. Jacks or Better Video Poker Strategy
The best way to improve the odds in Jacks or Better variant is to play for the maximum amount of coins. There are some other ways, but they require a higher level of skills. If you are lucky enough to hit a Royal Flush, you will get the maximum bonus; sometimes even a progressive jackpot.
As compared to other video poker strategies, this one offers optimal results. Playing 3-4 coins may not get you anywhere, but playing all five coins will surely give you the chance to win a big jackpot.
2. Benefit from the Bonuses and Promotions
Just like any other casino game, video poker games offer bonuses, free coins, and promotions. If you are new to the game, then play with some free coins. Video poker has a very low house edge, and some extra bonuses can make a big difference here.
It is better to play with free credits and other promos at first. This way, you can enjoy better chances without fear of losing real money. Almost every casino has a dedicated promotion page where you can find all relevant details about promos and offers. Note that we are of course referring primarily to online casinos as opposed to land-based casinos.
3. Play with a Healthy Bankroll
Some players tend to play with a too-small bankroll, or alternatively for more money than they can afford, and then lose everything. Keep the game to a manageable size and try new strategies along with some free credits. Play practice mode so that you can get an idea of all the features of a video poker game.
If you are new to the game, then play with a smaller bankroll, learn the techniques and then move on to bigger bets. Some players like to play for extended-length sessions, figuring the longer they play, the better their chances of eventually hitting a jackpot, and that actually works in some cases.
4. Join the VIP Club
Join an online casino's VIP Club, and you get access to better deals on offers and bonuses. This can help you achieve better results without playing more than needed. You can find all VIP clubs on casino software sites where they also recommend a VIP club appropriate for your level of experience in this game.
Loyalty programs of VIP clubs offer additional benefits and allow you to accumulate points as you keep playing. In the long run, you not only get better deals and rewards but also enjoy better winning odds. Every casino has different incentives and offers for VIP club members. The extras and perks you get will help you both with video poker play as well as with other games.
5. Choose High-paying Machines
You will notice that different machines don't give the same return. The outcome of video poker machine games is based on the random number generator. Different machines use different random number sets, and this way, some machines give better results than others. This is reflected to a degree in the payout tables.
We recommend that you choose those video poker games that offer higher jackpots and bigger bonuses for hitting various winning combos. Playing high-paying machines will help you to play better video poker strategies and keep your bankroll healthy for longer.
6. Play Responsibly
You should play responsibly and not risk more money than you can afford to lose. Playing video poker is fun, but you should not take the hobby too far. Sometimes you may have a losing session, and you need to realize that it's just not your day, stop, and come back another time. The game will always be there for you. Trying new strategies can also cause a lot of damage to your bankroll, so it's best to avoid those sudden changes in strategy.
Experienced players never rush things, and they play at their own pace. You need to be patient while you are learning and trying new video poker strategies. Patience is the key here.
Conclusion
The strategies that have been mentioned here are not the only strategies for playing video poker games. There are many other techniques and tips that can also help you to increase your chances of winning. The trick is to use those strategies according to your personal style of playing.
Video Poker is a fun casino game that everybody enjoys playing. Many casino sites offer various versions of video poker, like Jacks or Better, Deuces Wild, etc. There are many strategies that can be used while playing video poker, but these strategies are well-known by most people.