For many of us, checking out casino games can be a fun and exciting way to pass the time. But if you are new to the scene, it can be easy to get overwhelmed. There are so many games to choose from, and it is not always clear what the best strategy is.
That is why we have put together this brief list of tips for first-time casino players. From choosing the right games to managing your expectations, these tips will help you make the most of your casino experience. So, whether you are looking to become a professional player or just have some fun, be sure to check out our list before you start playing.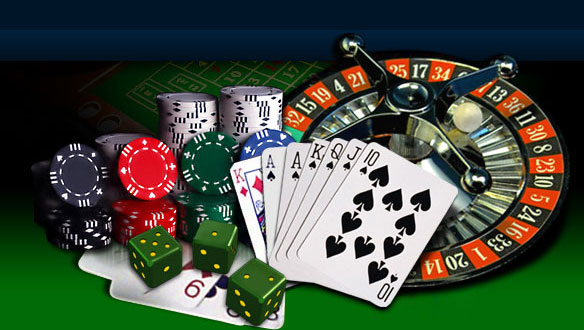 Do your research
When it comes to casino gaming, research is key. There are a few things you should research before you play your first game. For instance, you should check the different types of games offered and which ones you would like to try – from entertaining casino slots to more traditional card games that have been now turned digital.
There are a lot of casino games to choose from and it can be overwhelming for a first-time player. So, choose games that you think you might find fun to play. Since there are thousands of different casino games available, there is sure to be something that appeals to you.
In addition, it is important to do your research before signing up, use only a reputable casino. Look for an online casino that is licensed and regulated by a reputable gaming authority. This ensures that the casino is operating legally and that your money is safe.
Once you have found a good casino, take some time to familiarize yourself with the games on offer. If you are not sure how to play a particular game, be sure to read the rules. Also, make sure to check online for the best tips and tricks for the particular game you are interested in, from Blackjack to Texas Hold'Em, there is an online manual for everything.
And in case you run into any problems while playing at the casino, it is important to have customer support available. Look for live chat or 24/7 support so you can get help when you need it. So, by doing your research ahead of time, you can ensure that your first experience is a positive one.
Manage your budget
When it comes to playing casinos, one of the most important things to keep in mind is your budget. It is important to manage your budget effectively in order to enjoy playing as much as possible. So, before your first game, decide how much you want your budget to be.
On top of setting a limit on how much you want to spend, it is also important to stick to it and manage your expectations. And to get even more bang for your buck, make sure to use bonuses and offers wisely. Many online casinos offer various promotions throughout the year, which can be a great way to prolong your playtime.
So, make sure you understand the terms and conditions of the bonus or promotion before you claim it. You should be aware of wagering requirements and other restrictions that may apply. These will often dictate how much you need to bet or play before you can withdraw any winnings.
Look for other benefits in addition to bonuses and promotions. Many online casinos offer VIP programs, cashback, and other perks that can add value to your experience. Remember that bonuses and promotions are usually only available for a limited time, so make sure to use them while you can.
Play for fun
When you are new to the casino scene, it is important to remember that playing should be a fun and enjoyable activity. So, as mentioned previously, by only playing at reputable casinos you can rest easy and thoroughly enjoy yourself without stressing. Also, make sure not to trust anyone who offers you inside information about a game.
You should always ensure that you focus on enjoying the games and the experience of playing in an online casino. Since playing for fun is the best way to enjoy yourself and get the most out of your online casino time. And just by following a few simple rules, you can do a lot to help ensure that your experience is always enjoyable.
Conclusion
Online casinos can be overwhelming at first, but once you get the hang of it, they can be a great place to have some fun and potentially win some money. And with the advancement of technology, things stand to only get more fun and accessible in the future. So, by following our simple tips, you will be sure to have a fun and safe time when playing online.