It's been quite a while since the last installment of our Ask the Poker Experts series, and with live poker events making a resurgence across the world, there's no better time for our series to "come back" as well. This time around, I find myself just a few days away from jetting off to attend the World Poker Tour Choctaw.
It's a long trip from Israel out to Durant, Oklahoma, headquarters of the Choctaw Nation, and I've gotten a few raised eyebrows when telling people that that's where I'm headed next. To be sure, there's plenty I'm looking forward to about the trip (that article is coming very soon 😃), but I thought that who better to hear from than experts with experience as to "Why Choctaw?"
To provide some further insight, we've rounded up a fresh panel of experts who have graciously agreed to give of their time to participate. In alphabetical order, then, I wish to express my sincere thanks to Mickey Doft, Matt Savage, and Craig Varnell, whose answers appear below. Each of the panelists have different perspectives and experiences — that of a live reporter, industry executive, and player — which they were kind enough to share with us.
Without further ado, my question:
QUESTION:
What makes WPT Choctaw a must-visit stop on the World Poker Tour? In particular, what makes this stop unique and different than others?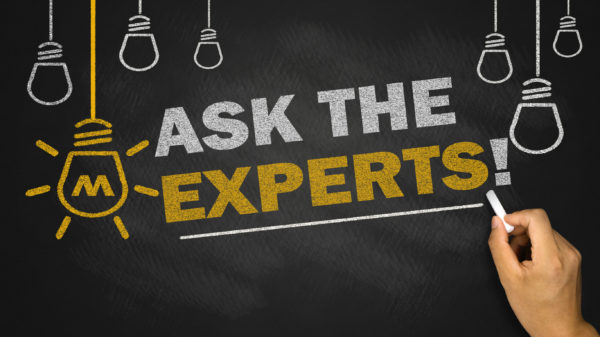 Mickey Doft
I have to preface this by saying that I'm seeing this from a reporter's perspective and not that of a player's, but I've always felt that WPT Choctaw was a good test for players, especially professionals. Is the field the strongest? No. In fact, many players would argue that it is the softest field on the WPT schedule. However, that is my point. What better way to prepare for an event like the World Series of Poker Main Event than to partake in a meaningful buy-in event like WPT Choctaw with a lot of unpredictable players taking unorthodox lines.
For a recreational player, WPT Choctaw has some advantages to it that many other WPTs on the schedule don't have. With levels staying at 60 minutes throughout the tournament, there is a little more variance than a typical WPT, which tends to be more deep stacked.
A certain WPT Choctaw event really sticks out to me, and it's the inaugural one from 2015. Just playing down to the final table it was absolutely stacked. Erik Seidel, Jared Jaffee, Mukul Pahuja, Upeshka De Silva, Steve Sung, and WPT's own Vince Van Patten were all eliminated from two tables down to the official final table of six, which was also stacked.
Darren Elias was looking to win his third WPT event in a calendar year. Mina Greco was looking to be the first woman to win an open WPT title. Jake Schindler, Alex Lynskey, and Andy Hwang were all accomplished pros. Then there was Jason Brin, the amateur at the table that nobody had heard of and who only had small cashes, mainly on the MSPT and HPT. He had one WSOP circuit cash, but nothing at the WSOP or in any other WPT.
It was Brin's unorthodox play and fearlessness as a recreational player that changed the dynamic of the table. His plays were different, less predictable, and his table talk was legendary. That all ultimately led to his pulling of the upset and winning the tournament. Will this always happen? No, but it's one of the bigger upsets I can think of in my 10 years of covering WPTs, and it's the first thing I think of when it comes to WPT Choctaw.
Mickey Doft is a poker tournament reporter based in South Florida, freelancing mainly for the Seminole Hard Rock and the World Poker Tour.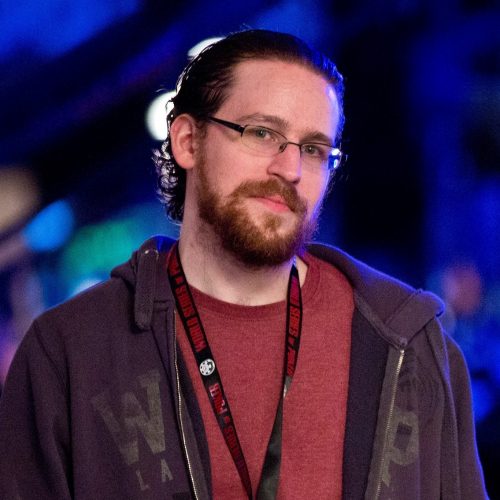 Matt Savage
The World Poker Tour has been going to Choctaw since 2015 and it has become a favorite stop for WPT regulars. It also draws a lot of players from poker hotbeds Oklahoma City and Dallas, Texas, which makes for a lot of action at the tables. Bob Barnes, the table games manager at Choctaw, is a great partner to work with and knows how to put players first. Hotel rates for poker players start at $119 per night from Sunday-Thursday. For reservations, you can call (888) 652-4628 and mention offer code "WPT22".
One unique thing that is available at Choctaw is registration via TicketMaster – they're the only WPT stop with this option. Plus, it's one of our few events that's also a great destination for the entire family to attend, with on-site amenities such as spa, pool, bowling alley, movie theater, and arcade.
The casino itself is something to behold. It recently underwent a major renovation with 1,000 new hotel rooms and a world class 30-table poker room. It's also got great restaurants, shopping, and a Starbucks to keep players caffeinated and ready to play. This time, the Main Event has a $2 million guarantee and we'll be filming the final table at the HyperX ESports Arena in Las Vegas.
Matt Savage is the Executive Tour Director of the World Poker Tour, a co-founder of the Tournament Directors Association, multi-time Poker Hall of Fame Nominee, multi-time Global and American Poker Award winner, and Tournament Director for Commerce Casino, Bay 101, Thunder Valley, and many other worldwide venues. Matt has appeared on over 500 episodes of televised poker, and played a part in the motion picture Lucky You. 
Craig Varnell
For me, Choctaw is one of the best stops on the tour. The reasons I think this is a lot of pros don't travel there, as it's a bit of an "off the beaten path" poker destination. With that said, the player pool is probably the nicest out of all the stops. The cash games are some of the best when tournaments are going on. The staff there is amazing, but at the hotel and in the poker room.
From my experience — again, owing to Choctaw being a bit out of the way — the fields tends to be among the softer and more easy to navigate in the USA. It's just amazing. Hotel rates for players are very reasonable compared to other places, too. Bill Bruce is an awesome tournament director, and just a nice person overall. I barely ever miss a good guaranteed tourney out at Choctaw and I plan on being there again in the hopes of claiming another WPT title.
Craig is a two-time WPT Champion, and a past winner of the World Poker Tour Choctaw Main Event (2019). He's also a WSOP bracelet winner, whose lifetime tournament earnings exceed $2.5 million.
—
Did you enjoy this panel discussion? Have you got any burning poker questions you'd like answered by some of the game's top coaches, players, media personalities, tournament directors, or industry experts?
Send an email to [email protected] and yours might be the next question featured in our Ask the Poker Experts series.
*Image credits: (Mickey Doft) Jamie Thomson, (Matt Savage) Joe Giron for PokerNews, (Craig Varnell) Worldpokertour.com