Online casinos have quickly become a very popular gambling platform for many in the United States. In 2020, the United States online gambling market size was valued at over $1.9 billion.
This figure is expected to increase by 17.32% over the next five years. This statistic is a testament to how fast the industry is growing and how popular online casinos are becoming.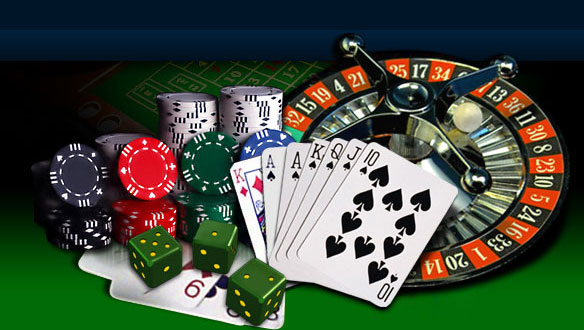 States Legalizing Online Gambling
Currently, there are just 14 states in the US that have made gambling legal. However, this is not to imply that the industry is not widespread. If you reside in America, you are probably closer than you realize to a state that offers legalized online gambling.
Even though Nevada and especially Las Vegas receive the most attention for all things gambling-related, it is currently the state of New Jersey that currently has the biggest market for regulated online casino games in the US.
Others states with regulated online gambling are Pennsylvania, Illinois, Michigan, Virginia, Colorado, Tennessee, Indiana, West Virginia, Iowa, New Hampshire, Delaware, Oregon, Rhode Island and Montana.
Increasing Number of Online Casinos
New Jersey has more than a dozen lawful and state-sanctioned online casino websites and poker rooms with an overall online market worth over $225 million a year.
In addition to online casinos, New Jersey also offers online poker and online sportsbooks. This enables all Americans and tourists to indulge their gambling urges anytime.
In 2013, Governor Chris Christie passed Assembly Bill 2578, allowing Atlantic City casinos to provide their online casinos and online poker to New Jersey citizens. In addition, they were allowed to form tactical partnerships if they liked. However, they could not work in New Jersey until a deal is made with in-state casinos.
This move allowed Americans to participate in online casino games. This led to the establishment of new online casinos in the USA. They're safe and secure, and what's more, some are operated by trusted brick and mortar casinos.
Prevalence of Online Casino Games
Major casinos in the United States have invested in casino websites. These sites offer iGaming services where American gamblers can place real money wagers and play their favorite casino games virtually. With multiple online payment options available to players and operators, real money online wagering has never been easier.
Online casinos were first established in Pennsylvania in 2019. Now, the state has a wide range of online games like table games, online slots, and poker games. Today, due to its rising popularity in America, numerous additional online casinos are on the way.
West Virginia is not to be left behind either. This state already has downloadable online sports betting software. In addition, the passing of the West Virginia Lottery Interactive Wagering Act, officially launched in July 2020, legalized online casinos and online poker games.
As of right now, there are four online casinos in West Virginia.  DraftKings Casino, BetMGM, BetRivers Casino, and FanDuel casino.
How the Covid-19 Pandemic Created More Online Casino Lovers
The COVID-19 pandemic caused the closure of land-based casinos, lottery ticket outlets, and other betting venues. In addition, with the interruption of live sporting events, online betting on live games took a major blow. To combat this new global dynamic, the industry shifted focus to online casinos.
The closure of many gambling centers necessitated this migration. Many Americans, therefore, moved their gambling to online casinos. In addition, some people who were stuck at home in search of entertainment also joined the online casino trend. This led to a surge in online casino game popularity.
Live Sports Betting
In addition to this, the live sports betting market is gaining momentum as more and more American join it. Even though live sports betting is still young in the US due to the stringent regulations in place, the demand for online gaming has forced software developers to respond.
Software providers like Evolution Gaming and Ezugi have been given certificates to offer their live sports dealer games in states like New Jersey. Due to this, global operators are entering into this market and investing greatly to increase their statewide presence and client bases further. These responses have been necessitated by the growing demand and love of playing these games.
The US Online Gambling Market
The online market for gambling in the US is highly uneven. Due to high demand from across the USA, the market has local and global operators, including companies like Caesars Entertainment Corporation and 888 Holdings PLC. Major companies are focused on acquisitions and mergers to grow their dominance in the market.
Online Casino Offers Luring more Americans into iGaming
These major companies are also open to forming partnerships to enhance their features and grow their bonuses. Freebies are almost always guaranteed. For example, in July 2018, Paddy Power Betfair merged with FanDuel, a fantasy sports company, to target the ever-growing US sports betting market. This way, they can get more clients through their doors while creating the potential to reach new and untapped markets.
Final Thought
After the discussion above, we can see that online casino games are extremely popular in the United States. However, despite this massive popularity, gambling is still not widespread enough to generate enough revenue to compete with countries like the UK and Canada. This is due to the stringent laws against gambling in most of the states in the USA.
If the USA wants to make waves in the online casino industry, it needs to enact a general law legalizing gambling like Britain did using their Gambling Act of 2005.