The World Poker Tour has a great offer for all the women who will be in Las Vegas on Saturday, July 2nd, and is inviting them to the first ever WPT Ladies Meet Up Game.
The event will be held from 7-10 pm in the Poker Room of the MGM Grand Casino, located on the city's Strip. Cash games with low stakes of $1/$2 and $2/$5 will be played and over and above that, $10,000 worth of WPT prizes will be raffled off to the participants.
This is the ideal opportunity to bring a friend who is learning to play poker or is eager to learn, as the atmosphere is guaranteed to be friendly and fun. In addition, that friend will receive a special gift.
So excited to announce the inaugural @WPT Ladies Meet Up Game at @MGMGrandPoker!

✨July 2nd, 7-10pm

✨Bring a friend 👭 who is new to poker for a special prize

✨Over $10K in WPT giveaways!

✨Please DM me to be added to the player list – space is limited pic.twitter.com/MPdboJOLQ3

— Jamie Kerstetter (@JamieKerstetter) June 27, 2022
Here are the main highlights of what to expect at the WPT Meet Up Game:
When? Saturday, July 2nd
At what time? From 7-10 pm
Where? MGM Poker Room Las Vegas
Cash Games: $1/$2 and $2/$5
$10K in prizes donated by the WPT
The meet-up also presents a great opportunity to meet some of the top women in poker, including Kristen Bicknell, Kyna England, Xuan Liu, and Jamie Kersetter, all of whom are guaranteed to be in attendance.
Other well-known, accomplished ladies in poker who will be present include Lynn Gilmartin, Lupe Soto, Natalie Hof Ramos, Cathy Zao, Veronica Brill, Ebony Kenney, Lindsey Israd, Danielle White, Ashley Sleeth, Nemo (Qiyu Zhou), Lisa Pickell, Ruth Hall and Angelica Hael.
Meet Up Game attendees can look forward to a rollicking good time with all these female poker personalities, as well as utilize the opportunity to chat and even ask some poker strategy questions and other advice about the poker world.
The voices of the protagonists
We asked Cathy Zhao, the World Poker Tour's Senior Director of Global Tour Management, about the $10,000 in extra added prizes to be distributed at the Meet Up Game and she kindly gave Cardplayer Lifestyle the exclusive: "We will be awarding WPT Passports worth $1,100 each. The MGM Grand Poker Room team will draw a table randomly and then do a "splash pot": The players play a regular cash game hand where, in addition to the pot, the winner will get the extra prizes. Also we will be giving $50 ShopWPT gift cards to any player who brings a new female to play."
The organizers are expecting a full house at the event, so Zhao strongly suggested that interested players reserve their spots in advance: "There are limited tables reserved for the Ladies Meet Up Game, and if you are interested in playing, you can shoot an email to [email protected] to reserve a seat, or DM me on Twitter; otherwise, guests are free to call MGM Grand to be added to the waiting list".
As for what the attendees can expect at the first ever WPT Ladies Meet-Up Game, Zhao excitedly remarked: "We are hoping to provide an environment where the guests are comfortable and relaxed to learn or play the game. It doesn't matter if you are a professional poker player or entry level or whatever occupation you may be. We welcome any lady to join us and share your story with poker. If you are in Las Vegas, come by for a fun time. Whether you just want to play a hand or two, or even if you want to just drop by and check it out, we would love for you to stop by to say hello."  
Finally, Cathy also had some special closing words: "I would like to give a special shout out to Jamie Kerstetter as the event wouldn't happen without her dedication and effort."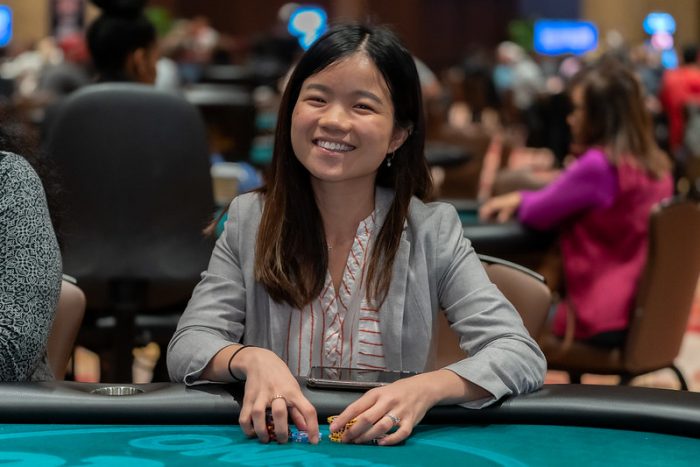 We also reached out to Women in Poker Hall of Famer Lupe Soto for comment, to ask what she would say to women who don't dare to play live and this is what she told us: "Poker can be a pretty intimidating place. The good news is as women we have navigated through a great many of life's obstacles to get where we are. Poker is no different.  I suggest they visit a poker room with the intention of only observing. Look around the room, talk to the staff, watch some of the action and when you're ready, register with the front desk and play at a limit where you are comfortable. Smaller buy in tables are a great way to start.  And if you'd like, ask a friend to go with you, even if they don't play!"
When asked about her expectations for the Meet Up Game, Soto replied "When women unite around anything, it's powerful. The Meet Up is made up of women who are committed to creating opportunities and celebrating the successes of women in the game. This is going to be one of the times where we can meet around the table of the game we love and chat at the same time about issues that are important. And mostly? We'll have a blast!"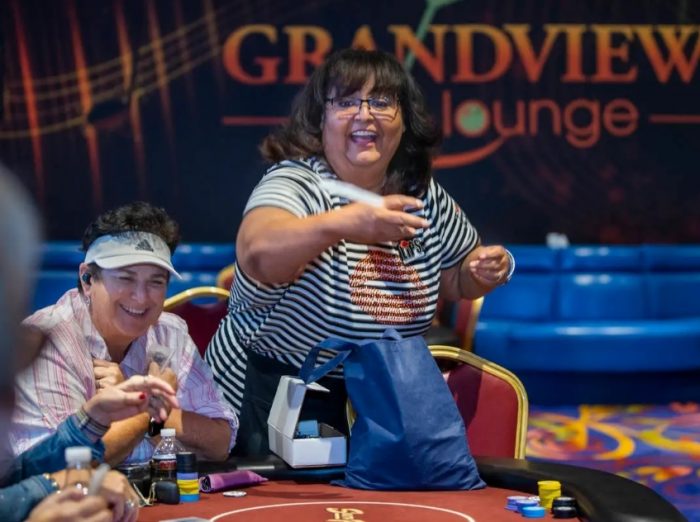 Natalie Hof Ramos also shared with us some tips for women just starting to play live poker: "I think ladies events are a good start to get involved in live poker. I also think it's good to have a save spot, a friendly community to evolve in the game and have Allies and friends to go to play live together. We've created the Herzdamen Club exactly because of that reason. Any woman is welcome to join. Just come hang out and play for fun. Maybe you will like it and even if not you will have had a great evening with great women and hopefully nice drinks :-)".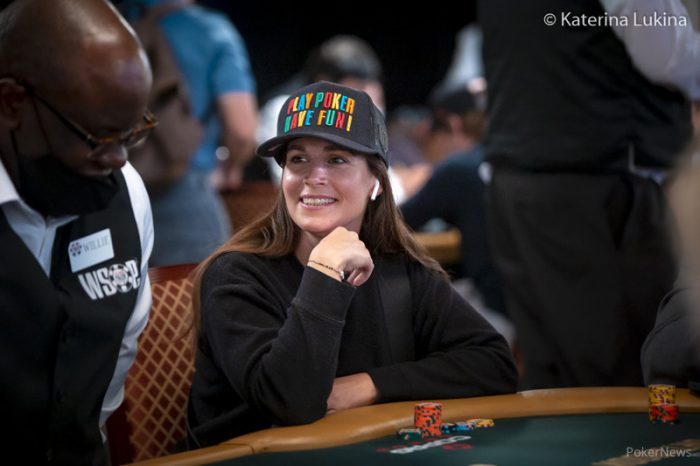 The invitation has been extended to all the women in Las Vegas this weekend. Now it's up to you to head to the MGM Grand in Las Vegas and have a great time!