The world's greatest annual poker competition draws near once again, with the action kicking off on May 31st and continuing on through the summer until July 18th. Any seasoned poker player knows that WSOP doubles down as a Vegas summer vacation. Thus, you'll need a comfy, accessible place to stay if you're going to be taking part in the poker action every day.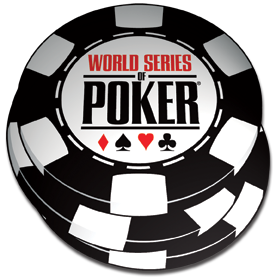 With so many potential options available to you, we thought it would be a good idea to run down a list of the top 7 places to stay during the WSOP. Without further ado…
The Rio
For a decade now, the WSOP has been held at the Rio Las Vegas, thus making the resort the most convenient place to stay. The Rio has fairly priced, big rooms that can be shared if the situation calls for it. There's hardly an argument that would diminish the convenience you'd enjoy by staying there. If you find yourself missing The Strip, there's also round-trip shuttle transport available.
As far as optimal accommodation goes, you would be hard-pressed to find a better suited deal, unless you're looking for the highest of high-end hotel rooms. If you are bored by the sounds of the slot machines in the Rio's casino, you can always use your mobile device to enjoy thousands of online slots.
In less than a month, here's where the entire poker world will turn its attention for the 47th annual @WSOP. pic.twitter.com/htfhYq8Pbi

— Donnie Peters (@Donnie_Peters) May 4, 2016
Vegas Strip Hotel
Speaking of The Strip, there are plenty of arguments to be made for booking your stay at one of the prestigious hotels there. After all, the Rio won't be the only place with filled poker play when the World Series of Poker comes into town. There's plenty of gaming action going on at the Aria, Bellagio, all of the Caesars properties, and more.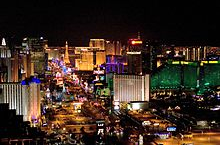 Indeed, during the WSOP, poker fever fills the city, so you can certainly feel that vibe while you're staying in one of the hotels on The Strip. What's more, cheap (if not free transport) is easily available to the Rio.
Downtown Vegas Hotel
Staying in downtown Vegas, if you intend on playing numerous events at the WSOP, isn't the most optimal solution out there. Nonetheless, there's plenty to be said about heading to Fremont Street to check out some Vegas history. Even if you won't be staying there, visiting at least one of the classic downtown Vegas restaurants is a must. On the whole, you'll see that downtown Vegas has a different ambiance that you wouldn't be able to find elsewhere in the city.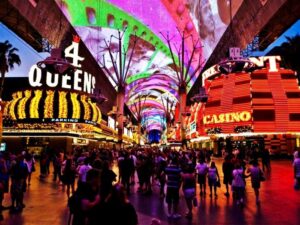 If you're looking to explore the entirety of Vegas during your stay, staying downtown is as good an option as any. If you won't have a car during your stay in Las Vegas for the WSOP, you might want to consider some other options, as transport to the Rio can't be found as easily as on the Strip.
Rented Villa
When you consider the fact that the WSOP lasts for a month and a half, renting a place together with some buddies may be your most sensible option – both for your money and convenience. It's what a lot of poker pros do, as having the spaciousness of a full house – pun sort of intended  🙂 – after a long day is definitely something to consider.
Renting a Vegas villa with friends can also be considered a shrewd option, financially speaking, if you'll be in town for a lengthier period of time, as resort fees add up quickly if you're staying at a hotel.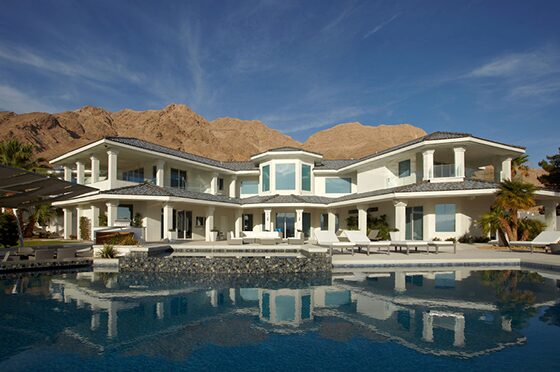 Air BnB
In case you've been living under a rock over the last while, you've heard of Air BnB, which offers a unique service through which people can advertise and rent vacant space for lodging. You can find entire houses, separate rooms, or even apartments. The prices vary, and you'll surely find something that suits your needs, especially if you're travelling with friends. This holds true when staying at an Air BnB anywhere in the world, including at a residence in Las Vegas during the WSOP.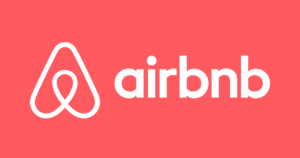 Using Air BnB's services is without a doubt the most flexible option if you're all about careful budget planning and trying to conserve costs.
Souped up Trailer
You don't see this one every day, but you can definitely see it. In fact, it's something poker pro Daniel Negreanu is very fond of and does every summer, along with a number of other pro poker ballers. The parking lot outside the Rio quite literally becomes a trailer park. If you've got the cash, then why not go ahead and splurge, right?
Living in your souped up trailer is not only straight up awesome, but it's also practical if you're a high rolling poker player. You can stock up on whatever you need to recharge for the next day. Also, let's not forget the much needed solace after a long day of play. It's an investment, sure, but definitely a worthy one if you're the type of person.
Your Car
Yep, it needs to be said and listed here. If you end up getting felted and losing all your money during the World Series of Poker, your trusty car might be the only viable sleeping option you've got left. Let's hope it doesn't come to that though, as proper bankroll management is the key to withstanding any potential downswings and continuing to be able to afford playing poker in the long run.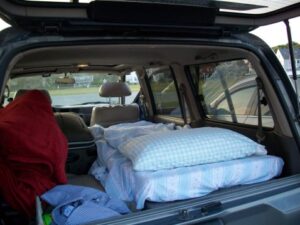 If you're concerned you can't control how much money you're spending playing poker, just keep in mind that if you lose everything, you'll be forced to get out of Dodge in a hurry… and probably end up sleeping in one.
When all is said and done, staying pretty much anywhere in Las Vegas during the WSOP will bring a smile to your face. After all, wherever your bed is in the city, it means that you get to be in the epicenter of the poker universe during the most exciting time of the year. Good luck and have fun this summer!