Poker players are known for enjoying the game both in a live setting as well as online. In particular, online casinos offer an incredibly wide variety of games for poker players to enjoy.
Some categories, in particular, include video poker as well as other poker variants that can be played against the casino. Of course, there are also plenty of non-poker games that online casinos are known to offer, including all manner of slots and other table games. One of the more popular places to play all of these games online is UFABET.
In this article, we will dive a little bit deeper into four different kinds of gambling games that you can find online.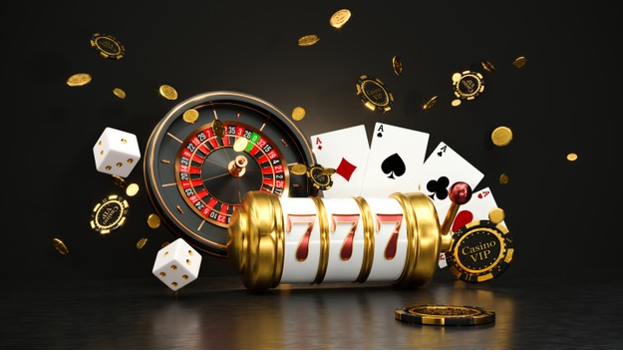 1. Poker
As Cardplayer Lifestyle is a poker media site, we of course have to begin with the game we ALL know and love, poker. You can find the game being played throughout the world, both live and online.
With that said, the primary places you'll find poker in the world are in Europe and North America. Southern California, and Las Vegas in particular are thought to be poker's biggest hotbeds.
The game is back in a growth phase once again, and that can be attributed primarily to its accessibility online.
Moreover, you can find the game available on all sorts of different mobile platforms. After all, you can play play poker tournaments online, whether it is Texas Hold'em, three card poker or Omaha.
2. Blackjack
While poker is what we all know and love here at this site, the most popular card game in the world — second only to solitaire — is blackjack. With roots stretching back centuries, this game never gets boring. There's certainly a strategy to playing the game well.
There's usually only one type of blackjack available in brick and mortar establishments, but online you can find a wide variety of different blackjack games, including blackjack switch, blackjack surrender, and pontoon.
3. Baccarat
One of the simplest games offered in live and online casino, this game tends to be most popular among Asian gamblers. It's pretty simple — all you've got to do is bet on the Player or the Banker, and then you just see who wins. Cards add up to a maximum of nine points to determine a final score for player and banker.
In other words, there really isn't any skill or strategy to this game. You just have to get lucky in deciding where to place your bets and hope they pay off if the cards run out in your favor.
Notably, a version of baccarat, punto banco, was at the center of the longstanding Phil Ivey edge sorting scandal.
4. Three card Poker
The type of poker we typically cover on this site is one in which players compete against each other. In three-card poker, you compete against the house.
There are a variety of different payouts you can trigger based on the cards you have that go up against the cards the dealer has. Sometimes, if you get REALLY lucky, you might even activate a major jackpot!
Bottom line, three-card poker continues to be popular among online casino players because it offers the the chance to win big even when placing relatively modest bets.
Conclusion
As mentioned, there are tons of great online casino games, versions of poker among them. Whether you play them online or prefer to play them in physical casino establishments, they offer you plenty of thrills, as well as the chance to win big money.