The Poker Masters is always a special festival. Originating in 2017, the series of poker tournaments set out to find the master of the high rollers in Las Vegas, Nevada. Six years on, with seven different previous winners and millions of dollars awarded in prize money, PokerGO viewers can enjoy 10 events that form the 2023 Poker Masters schedule. Former champions and new names will battle for supremacy and the prestigious 'Purple Jacket' that is awarded to each new winner.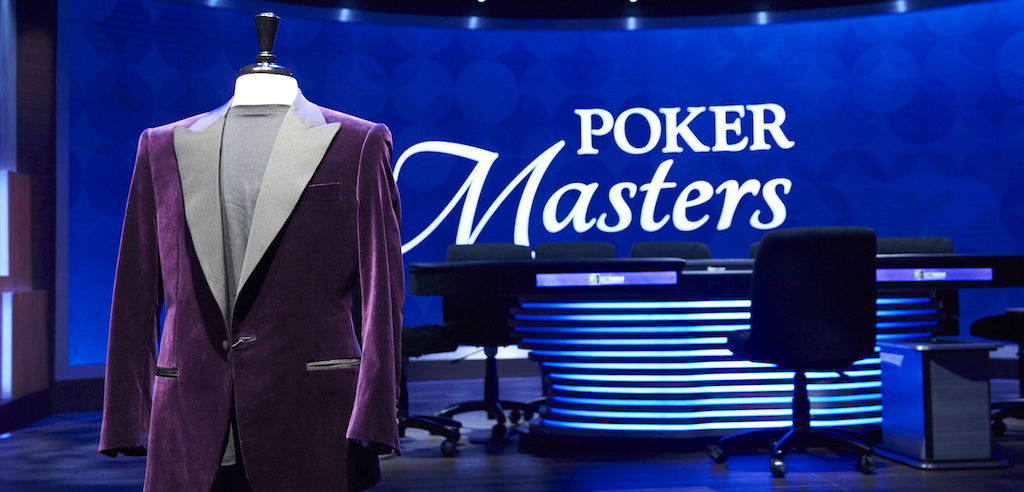 A History of Masters
In that first season of the Poker Masters in 2017, just five events took place. Incredibly, Steffen Sontheimer made the final table of each of them, winning two events. The German earned over $2.7 million in winnings from his amazing run of form across a magical week in Sin City and rightly wore the original Purple Jacket with pride.
A year on, it was the notorious Ali Imsirovic who took the title of Poker Masters leaderboard winner, as he won two events just like Sontheimer. Winning $1.28 million, the Bosnian was the toast of the poker world. Five years on from that landmark victory that is not the case, with the young poker phenom barred from competing in the events due to allegations of cheating, some of which have not been refuted by the under-pressure Bosnian.
It's hard to think of a more popular winner than Sam Soverel. The American reached an astonishing seven final tables of the 10 that took place in 2019. In early 2020, the number of events trebled to 30, where Alexandros Kolonias from Greece became champion, cashing 11 times, still a Poker Masters record. Reduced to 16, 12 and 10 events in the years including then following the COVID-19 outbreak, there have been three winners from different countries. Finnish player Eelis Parssinen won a close battle in 2020 before Australian Michael Addamo conquered the 2021 series.
Last year, Sean Winter won the series after taking down just one event and cashing twice for a total of $777,000. Given the bolstered attendances in 2023 across live poker events around the world, we'd expect any winner to top a million in winnings on their way to putting on that Purple Jacket.
Historic Poker Masters Results:

Year
Events
Winner
Country
Wins
Final Tables
Cashes
Earnings
2017
5
Steffen Sontheimer
Germany
2
5
4
$2,733,000
2018
7
Ali Imsirovic
Bosnia
2
3
3
$1,288,600
2019
10
Sam Soverel
United States
2
7
7
$1,396,800
2020
30
Alexandros Kolonias
Greece
2
5
11
$1,266,296
2020*
16
Eelis Pärssinen
Finland
1
6
6
$735,359
2021
12
Michael Addamo
Australia
2
2
2
$1,840,000
2022
10
Sean Winter
United States
1
2
2
$777,000
Ten Events in 2023 Poker Masters Schedule
There are 10 events that take place as part of the Poker Masters this month, from September 14-26. They ramp up from a buy-in of $10,000 in the first six events, with Events #7 to #9 costing $25,000 to play. The final event features a buy-in of $50,000 and will surely become the biggest event of the schedule. Who's there to win the title and possibly take the overall leaderboard victory is anyone's guess.
Each event on this year's Poker Masters schedule takes place in Texas No Limit Hold'em, and in the past, there have been seven Main Event winners. Of those seven, four have been from the United States, with David Peters, Sam Soverel, Isaac Haxton and Jason Koon respectively taking titles in 2018,2019, 2020 and 2022. The only non-American winners have been Steffen Sontheimer of Germany, Linus Loeliger of Switzerland and Australia's Michael Addamo.
The overall winner is likely to be the player who make the most final tables and puts themselves in the position to win the title more often than not. As such, early favorites will doubtless include the four previous American champions if they play and others who have won Poker Masters events in the past who are based in Las Vegas. These would include players such as Sean Winter, Jeremy Ausmus, Adam Hendrix and Chris Brewer from the United States, with adopted Sin City residents such as Canadian six-time WSOP bracelet winner Daniel Negreanu and British poker hero Stephen Chidwick.
2023 Poker Masters Schedule in association with PokerGO

Event #
Start Date
Entry Fee
Starting Stack
Blind Length
1
Sep-14
$10,000
125,000
40 minutes
2
Sep-15
$10,000
125,000
40 minutes
3
Sep-16
$10,000
125,000
40 minutes
4
Sep-18
$10,000
125,000
40 minutes
5
Sep-19
$10,000
125,000
40 minutes
6
Sep-20
$10,000
125,000
40 minutes
7
Sep-21
$25,000
150,000
40 minutes
8
Sep-22
$25,000
150,000
40 minutes
9
Sep-23
$25,000
150,000
40 minutes
10
Sep-25
$50,000
200,000
45/60 minutes
Let the Games Begin
You can watch all of the 2023 Poker Masters play to an overall winner as it happens by subscribing to PokerGO. Accessing PokerGO once you're a subscriber couldn't be simpler. You can stream on multiple devices and in an age where poker players are sharing their action on sites such as PokerStake, YouStake and Stake Kings, you can even get in on the action without the pressure of having to compete for the Purple Jacket yourself.
The current PokerGO Tour (PGT) Leaderboard sees the WSOP Main Event winner Daniel Weinman atop the leaderboard with just under four months of action until the finalists are locked in and players battle for the title of PGT Champion 2023. Weinman's total of 2,300 points is some way clear of Chris Brewer (1,917) and Isaac Haxton (1,709) in the other current podium places, but behind them, several big names await the scent of blood in the deep water of high-stakes poker.
Main Event near-misses Steven Jones (1,700) and Adam Walton (1,500) are unlikely to play the entire series if the performances of past World Championship finalists is to act as a guide but Cary Katz is guaranteed to take part. 'El Jefe' as he is affectionately known by the commentary team at PokerGO is sitting on 1,441 points and the founder of PokerGO is still in the hunt for glory.
Behind him, the upper limits of the PGT leaderboard include Sam Soverel (7th – 1,425 points), Jeremy Ausmus (10th – 1,331 points) and Phil Hellmuth (11th – 1,304 points) in close attendance of the leaders. Others such as Chance Kornuth (14th – 1,243 points), Sean Winter (19th – 1,183 points) and Josh Arieh (22nd – 1,084 points) will surely want to put themselves in the running for the biggest prize of all.
No-one does drama in high-stakes poker tournaments quite like PokerGO. Who will win the Purple Jacket in 2023? We can't wait to find out. You read more about the PokerGO Poker Masters right here. This is what imagining the infamous jacket meant to legendary fashion designer Waraire Boswell.