Over the last couple of decades, online and internet based casinos have become more and more well-liked. In particular, online casinos are becoming increasingly popular among gamblers as their preferred option over traditional ones. According to recent statistics, there are more than 160 million online gamblers globally. The sum will surely continue to rise over time. This website explains how internet-based casinos appeal to a sizable portion of the market and how players achieve huge sums of casino bonuses.
Below, we list five reasons why the trajectory for online casinos is likely to remain a positive one for the foreseeable future.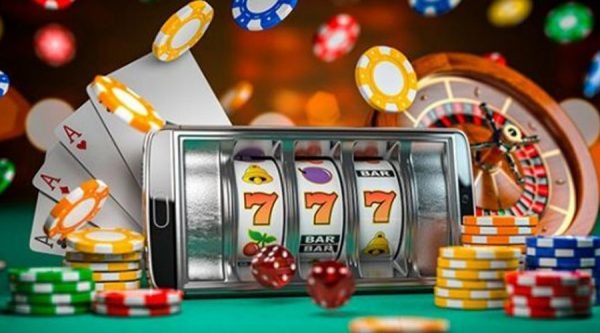 1. Bonuses for online casinos
The world of internet gaming is incredibly cutthroat. To draw customers and keep them coming back, online casinos provide enticing bonuses and promotions. Many benefits, including no-deposit bonuses and free spins, are offered by reputable casinos. Gamblers who wish to play for free are enticed to online casinos, too, as the sites offer "free play" options where you can just practice and enjoy the games without any risk. Top online casino promotions — offering opportunities to pad your bankroll and win big — are provided by reputable websites, attracting gamers from all around the world.
2. Ease of accessibility and convenience
Folks who enjoy a good gamble were forced by the pandemic to find their favorite games online. Of course, online gambling existed prior to that, but many of the people who discovered it for the first time over the last couple of years have "stayed on", as it were, and continued gambling online on occasion.
The fact of the matter is that the ease of access to play your favorite gambling games online is unparalleled, and far easier than heading out by car or even plane to your favorite brick and mortar casino. Anyone with an internet connection or mobile phone can easily register for an account at an online gaming site, deposit some quick cash, and start playing the games.
3. Various types of games
There are countless games available in online casinos. Slot machine games, online poker, craps, and baccarat are some of the most popular types of casino games that are played online. You can find a variety of games when you register on an online casino website and fetch a handful of a casino bonuses as well. The readily available tutorials in some games make playing them simple.
The variety of items you can gamble on is increased by the availability of side bets in addition to customized game parameters. Because side bets tend to offer better odds than standard wagers, gamblers adore them. The hefty odds payouts are simply too alluring to resist.
On top of that, you may design your own game experience thanks to technological advances. Give the game-building bots your ideal gameplay, and the AI will create a casino game specifically for you that includes your probabilities of winning.
4. Online gambling helps in building social relationships
Another silver lining of the COVID-19 pandemic was the growth of social communities online. At online casinos, players chose to interact, as their interests are comparable. You can schedule game times so that players can compete against one another or share betting strategies. Making solid, long-lasting connections that will help you in areas of your life other than gaming and gambling is one of the really special side benefits of online gambling.
5. The rule of digitalization
The internet seems to have an effect on nearly every element of life in today's technologically advanced society. Naturally, more people are visiting online casinos as a result of the deployment of 4G and 5G networks. Because of dependable internet access, people can even choose to check in for a quick 15-minute gambling session without experiencing lags. One major and key factor that influences gamblers to favor online gambling over traditional on-site physical gambling is the flawless and smooth gambling experience made possible only with high-speed internet.
The Upcoming Future of Online Gambling
While all of the above indicators of growth are pretty robust, the future is likely to hold even more growth for online gambling, possibly even at an accelerated rate.
It is estimated that by 2026, the internet gambling business is anticipated to reach a value of over $100 billion. Customer satisfaction has improved, which is at the forefront of such expansion. Integrating AI and VR into gaming is the first step toward developing automated and immersive gambling experiences. It will be like visiting a casino while staying on your couch.