During the 2021 World Series of Poker, the public was taken by storm by the news that the 53rd annual WSOP will be moved to Bally's and Paris Las Vegas Hotel & Casino — with Bally's being rechristened as "The Horseshoe". It will take place during its typical summer timeslot, and it is set to start on Tuesday, May 31.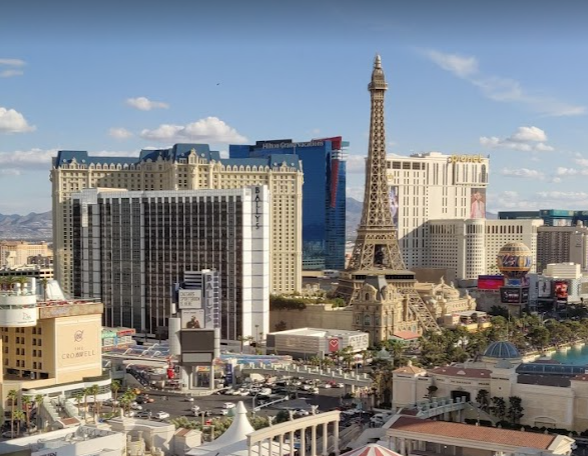 The main producing team of the event held a press conference to make an official statement about the much-anticipated event:
"As we approach the final table, we look back on yet another successful main event that exceeded expectations, we are absolutely thrilled with this year's turnout, both domestically and internationally. As we close out this chapter at the Rio, we are excited to have the iconic Vince Vaughn usher in a new era of WSOP at Bally's and Paris next summer," confessed the World Series of Poker Executive Director Ty Stewart during the announcement.
The ultra-popular Vince Vaughn was especially thrilled to take part in this year's event, according to his statement: "Poker has long been one of my favorite sports, so to be a part of something as historic as the WSOP finally moving to the Strip is an absolute dream. Vegas Baby, Vegas!"
The event moving venues offers a great opportunity for poker's show of shows to become even more emblematic. The new setting offers an extra touch of flair and modernity to the event, so one can rest assured that it will continue to attract the best poker champions.
2022 World Series of Poker Registration
The WSOP consists of almost 90 distinct live poker tournaments, with each having different buy-ins and unique poker formats. You'll have to venture out to the Las Vegas Strip in order to compete in the live bracelet events, but another dozen-plus bracelets will also be available to content online for players in Nevada, New Jersey, and Pennsylvania. Of course, if you can't make it to attend or rail your favorite poker pros in person, you can watch the streams and broadcasts online.
The live event series hosts multiple tournaments, for both low and high buy-ins, with the lowest buy-in event costing $400 (events like these usually attract thousands of players), and the highest requires an eye-popping sum of $250,000 (only a select few players have enough of a bankroll to compete in these).
Beyond the top cash prize going to the winner of each tournament, they'll also claim a coveted bracelet, perhaps the most prized possession in all of poker.
While getting patched up by sponsors isn't as common as it used to be back in the "boom years" of poker, there still are some opportunities occasionally available for charismatic or historically successful players who manage to make deep runs in the WSOP Main Event.
Getting ready for the WSOP
If you are a poker player who wishes to take part in the tournaments, there is no such thing as starting too early to get ready for the event. CasinoAlpha has compiled a list of the best poker books that could help you step up your game and learn some tricks that can offer you an assist and leg up against your future opponents.
The more experience you accrue before heading out to Las Vegas for the WSOP, the more likely you are to feel super comfortable while playing there and perhaps be more poised to notch success at the tournament tables. Playing poker at an online casino can also help you get more practice to master the poker skills necessary to succeed at the WSOP. Moreover, taking a few days to play in smaller, lower buy-in events are popular poker tournament stops around the U.S. and the rest of the world could prove to be the ultimate preparation you may need to gain that extra skill and confidence for the competition.
Several novice players opt to practice and hone their poker skills as often as possible during their local home games. By doing so, they can slowly but surely discover, analyze, and eliminate their weaknesses so as to not be exploitable when playing in bigger games.
Once players feel ready to take the next step and follow their dreams straight to Las Vegas, they should be prepared for long days of play. Many WSOP events have multiple starting days, so it's also important to plan accordingly with your accommodation logistics to ensure that if you manage to make deep runs, make the next day(s) of play, etc., that you'll be fully prepped for success.
Because the WSOP is such a long, daily grind, it's best to go into the multi-week series in as peak physical condition as you can manage. Getting enough sleep and exercise would likely serve you well as you prepare for the demanding tournaments up ahead.
Although playing poker is not a physically demanding activity, very few competitors are actually prepared to play for over 12 hours per day, as they often have to do at the event. Most players feel exhausted by the end of the night, which can drastically affect their performance towards the end of the day and beginning of the next day of play. So, make sure you prioritize your physical condition to be in your best shape when you play at the event.
After a successful 2021 WSOP like no other in history, the excitement continues to build for the 2022 version on the Las Vegas Strip. To learn more about the tournament schedule, as well as additional details of the almost 90 poker events taking place during the upcoming WSOP, make sure you closely examine the WSOP's official website and prepare yourself thoroughly for the challenges that await you.