The growth in popularity of online gambling has introduced huge audiences to poker and online slots alike, and many modern players would never have encountered these games in the past.
While some people play for fun, others are only interested in winning big. That's all well and good, but what if you just want to focus your efforts on one of these activities with a view to extracting the maximum amount of cash?
Let's attempt to answer this intriguing question as best as possible, and finally find out whether poker or online slots are more lucrative for players.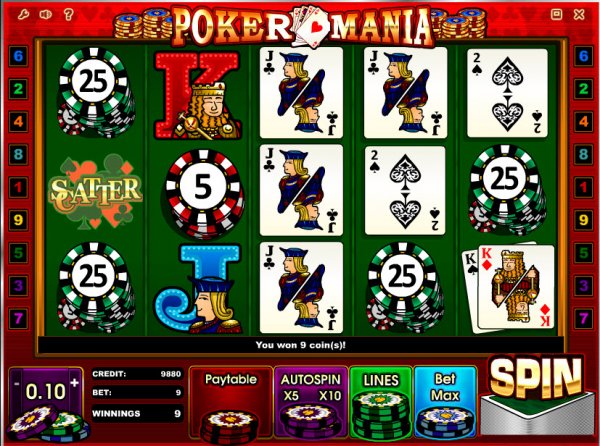 Online slots assessed
If you are a diehard poker player, you might not know much about the world of slot machines, in which case it is worth looking into why they are so widely enjoyed and just how big of a payout they can offer to the people who are persistent enough.
Firstly, it is worth establishing that whenever you spin the reels of the most popular slot machines, the odds of the jackpot being won are always the same. This means that you could strike it lucky on your first spin, or spend the rest of your life pumping cash into a game without seeing the winning combination of symbols cropping up.
On paper, this means that big slot wins are headline-grabbing, with tens of millions of dollars being taken home by players from a single spin. Dig a little deeper, and you will see that these top-tier prizes are usually cumulative, and build progressively over time as a result of lots of players paying cash, with only one big winner at the end.
Furthermore online slots have an innate RTP rate, otherwise known as 'return to player'. This shows the exact percentage of the cash they take in which is paid out to customers, and at the end of the day, this is the facet that ensures that the house always wins, even if 95% of the cash is returned.
Poker given its dues
Poker is subject to randomness in a similar vein to that of online slots, but it is also a game with layers beyond this over which players have an additional degree of control. This is where skill comes into the equation, meaning that it is possible to be successful as a professional poker player and make hundreds of thousands or even millions of dollars annually.
The fact that there are not any professional online slots players should tell you all you need to know about which of the two is the more lucrative. Sure, while the prize pots from poker tournaments may be dwarfed by the progressive jackpots on the most popular online slots, the latter are won rarely while the former can provide a hefty payday for top pros on a consistent basis.
Meanwhile even if you are not amongst the best players in the world, it is still possible to walk away with a decent amount of cash, above and beyond your initial buy-in, if you play your cards right in competitive scenarios whether online or at land-based venues.
There are, of course, quite a few caveats to consider when calculating how lucrative poker can be. Firstly, it makes sense to avail yourselves of the strategy materials available at the best poker training sites to learn the ropes rather than jumping in headfirst. Secondly, if you want to get good, you need to reconcile yourself to the fact that you will probably lose money initially rather than instantly raking in the cash.
Finally, there is the prospect which even the top players must face; that of taking a significant loss because of a split second decision, even if you have a lot of experience under your belt. Whether you are outplayed or the cards don't fall in your favour, there is a degree of volatility to poker which means that it is not something that just anyone can turn into a career.
Weighing your options
Ultimately the question of whether poker or online slots are the more lucrative type of gambling depends on how you contextualize it.
In terms of one-off payouts, online slots can claim to be dominant. When it comes to consistent, lower level wins achieved through skill as well as luck, rather than just the latter, then poker has the upper hand.
Most importantly, you need to go in with your eyes open and realistic expectations so that you can have fun with either pastime, rather than getting hung up on chasing that elusive big win.