"Hey, Robbie! How are you, buddy?"
"Great! Everything is going really well, thank G-d!"
"Wow! That's awesome. You sound so happy! Anything special coming up?"
"You better believe it! Summer is the busiest time of the year for poker and I've got a TON of stuff going on…"
Back when I was growing up, every year on the day before the first day of school, I'd have – for lack of a better phrase – an anxiety attack. It would range in severity from nervous worry (in "good years") to uncontrollable crying (prior to starting high school).
It lasted from 5th-12th grade. I was pretty much always a straight A student, had plenty of friends, and fantastic parental support. Objectively, I had nothing to worry about, but I was terrified. I just wanted to KNOW that I'd perform well and that everything would be OK.
This is now the third year in a row that those very similar feelings of anxiety have returned. A huge poker summer is once again almost upon us and I couldn't be more excited. Yet, once again, I can't seem to shake the butterflies. I have SO much on my plate it's insane (in a good way!). But I'm terrified I won't do well.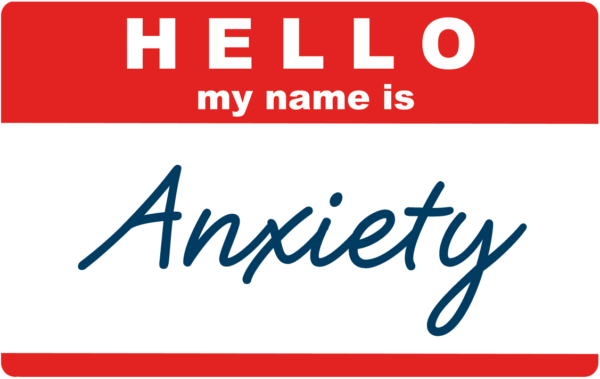 I need to have the time to run Cardplayer Lifestyle; to edit, prep, and promote all the articles my contributors will be producing, and to also write up many of my own and share them with the poker world. I want every piece of content I publish to be stellar and engaging.
I want my site to feature stories from the WPT Tournament of Champions, the Super High Roller Bowl, and the WSOP, but also be attuned to all the other stories going on around Las Vegas. Plus, I want to deliver an A+ performance when I begin working for Poker Productions during the Main Event once again. I want to be sure I document it all properly in my monthly poker newsletter (sign up for it here).
Yet, I don't want to just be sitting in front of my computer all day long. Playing poker in Vegas is a special treat and I cherish that rare opportunity. I want to have time to sit, chat, and perhaps grab a bite to eat with so many people. I want to make time to keep my 1,000km Running Well campaign going strong for Save a Child's Heart.
Logistics of doing laundry, having a steady supply of kosher food, and managing a 10-hour time difference so I can stay in touch with my wife and kids back home in Israel will always be near the forefront of my mind. I will observe the sabbath, but be worried about "what I'm missing."
Next week Monday I fly halfway across the world, where I'll be spending a total of close to five weeks this summer. Two roundtrips, with three weeks at home here in Israel sandwiched in the middle – so as to try and strike that proper poker-life balance. As of this moment, I've got under 90 hours remaining until takeoff, but a double whammy sabbath-holiday coming up this weekend means 48 fewer hours to actively prepare.
I'm already starting to panic, but what I'm feeling now is nothing compared to what I'll be feeling when I start packing on Sunday night.
Soon, Robbie.

Soon… 😃#VegasCalling pic.twitter.com/LlZ8RSFsNM

— Robbie Strazynski (@cardplayerlife) May 15, 2018
BREATHE.
AGAIN, BREATHE.
Yeah, it's a hell of a lot to try and balance, but it's also exactly what I want to be doing with my life. The fact that a summer pilgrimage to Las Vegas has now become an annual lock on my calendar is astounding and it's what I want with every fiber of my being. I've made the choices and have put in the hard work to get to this point, where I now have the freedom to live the Cardplayer Lifestyle I always wanted. I have a wife who understands this and supports my pursuit of my dreams. There's no ostensible reason why I need to be worried.
So, maybe every article I publish here won't be stellar or engaging. Surely, some content ideas I have won't end up materializing. In all likelihood there will be people I'll have wanted to meet up with but won't get the chance to, for one reason or another. Good Heavens, I'll probably even make some mistakes along the way!
Anxiety doesn't have to be a bad thing. In many ways, it can be a blessing to have these worries. It means I care. It means that I'm going to do everything in my power to make this a successful poker summer.
As much as we poker players are supposed to try and train ourselves to keep our emotions in check, it's only human to feel something as we wait to see how the next card will change the texture of the board. We can't know what cards we'll get dealt, but we know we'll do our best to play when the time comes to take our seat at the table. The anxiety and excitement must go hand-in-hand, otherwise why bother playing the game in the first place.
Every single day I feel like @MagicAntonio on TV when he says "I love poker!" I just REALLY LOVE POKER! pic.twitter.com/dRhHh0vcM7

— Robbie Strazynski (@cardplayerlife) March 11, 2015
"Hey, Robbie. Welcome back! We missed you, buddy. So, how was the summer?"
"It was absolutely incredible. I already can't wait until I get to go back next year…"