Kalidou Sow is one of the newest players to earn the coveted designation of Team PokerStars Pro. PokerStars announced the addition of Sow to their ranks in April 2019. Sow, who memorably won back-to-back events at PokerStars tournament series in Prague and London in late 2017-early 2018, has long been a patron of the brand, and now he's an ambassador.
With more than $1.7 million in live tournament earnings, the French poker player is certainly an outstanding addition to the team. At one time, Sow aspired to be a professional basketball player, but his competitive spirit is now fed by his battles at the tables on the live tournament scene.
Sow sat down with Cardplayer Lifestyle for a brief interview at PokerStars European Poker Tour Barcelona, just before play began on Day 2 of the EPT Barcelona Main Event. While he didn't end up cashing, he did make the money in two side events to add thousands more in winnings to his increasing career totals.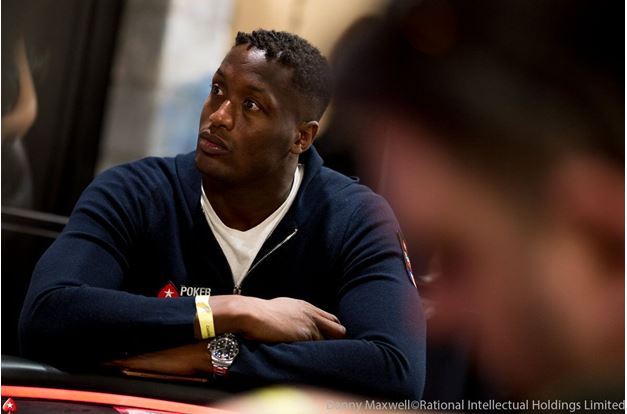 You learned how to play poker in home games with friends in the early 2010s. What drew you to the game?
Before poker I had my company, an energy company. And before than I played basketball when I was younger. I was involved in a training center and wanted to play professional basketball. But I had an injury.
At what point did you know that you wanted to be a professional poker player?
Lucky for me, I am a competitor; I like to have a challenge. It's a challenge for me because I don't have the same story as the other professional poker players. I am an instinct player. I don't play online, so I'm not a maths/statistics player. It's a challenge for me.
I've read that you like to play in tournaments more so than cash games, why is that?
Tournaments are very different from cash games. I am a competitor. When you're a competitor, you want to be first; the best! When you start a tournament, you have an objective. In a cash game, you can sit down and play a session any day, anytime. There's no beginning or end. The challenge isn't the same. So I prefer tournaments over cash games.
What does wearing that PokerStars Pro patch mean to you?
I'm proud, because I started poker at the lowest level. I'm very proud to have gotten to a stage where I have been recognized for my effort and achievement at the poker table.
What are your goals in poker for the remainder of 2019 and beyond?
I have a lot of objectives; I want to be the best so I need to put in a lot of work. I'm hungry, I don't want to rest on my laurels, or be just satisfied with what I've already done. I want to keep pushing.
*Ed. Note: Cardplayer Lifestyle would like to thank Fiona Martin of the PokerStars PR Team for French-English translation assistance during this interview.