If you're a fan of poker, you might be keen to start hosting your own poker night, complete with your own cards, chips, snacks, and even some poker jokes thrown in for good measure.
Whether you've been playing poker for 10 years or are new to the game, it's easy to pull together a great poker night that everyone will enjoy. Have a look at these tips for hosting a fun and successful poker night.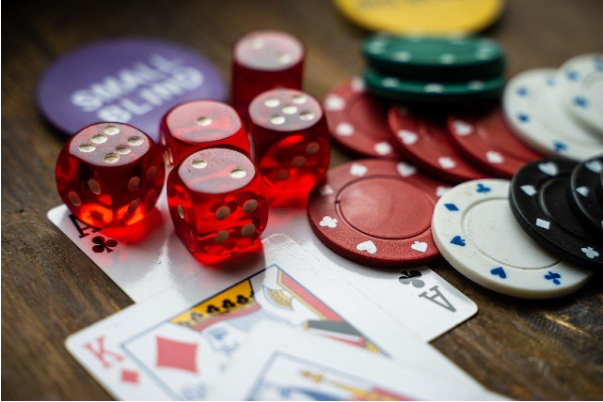 Plan thoroughly
The foundation of any good party or event is good planning. The first step towards pulling off the perfect poker night is to plan properly. Create a checklist of all the different elements of the night, including things like guestlist, food, drinks, a music playlist, space, and seating. Consider things like whether you have a poker table, enough chairs, and can cater for specific dietary requirements.
Consider your capacity
An important consideration is how many people your home or venue of choice can comfortably accommodate. There are few things worse than everyone being cramped or having to force someone to sit out the game because there is no space at the table. Traditionally, a home poker game is best played among 6-7 players, but you could in principle have up to 10 at the table. First be sure to estimate the amount of people you can seat comfortably around your table before you send out invites for the evening.
Make sure you have the right accessories
The poker accessories you use can really make or break your night. First things first, consider the table. If you don't have a proper fold out poker table, choose a dining table or table in your home that will work for the game. Ideally the table should be round or oval, but in a pinch, a square or rectangular table is fine, too. If you are unable to use a proper poker table, a normal table is fine, and you can either purchase a poker table cover, or some basic green felt to cover the table with.
Your poker chips don't have to break the bank. Look around online or in your local games stores and see if you can find some affordable, but sturdy chips. Lastly, you need playing cards, which are definitely easy enough to come by.
Establish what kind of game you will play
Before you send out invites, you need to decide what kind of poker game you're going to play. Texas Hold'em, Omaha, Seven Card Stud, or a mixed game? The choice is up to you. You also need to decide what the stakes will be – will it be a cash game or a tournament? What will the buy-in be and how much will each chip be worth? Decide on all these things before you invite anyone, so that all your guests will know what to expect out of the night.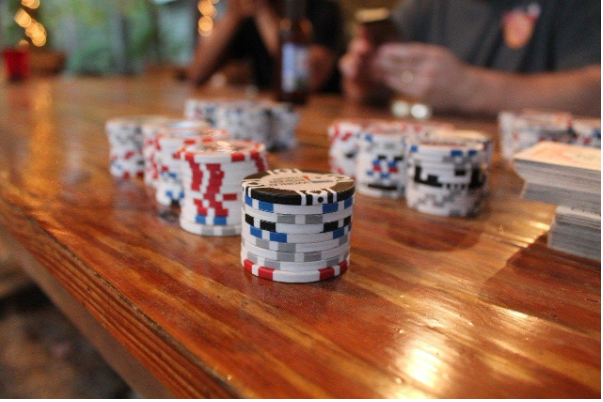 Prep all the snacks and drinks
No one wants to play a long poker game while going hungry. Having a good supply of delicious snacks and beverages is a crucial aspect of hosting a memorable and enjoyable poker night. Before prepping all the food and drinks, make sure you have somewhere to put it all. You don't want food and drinks on the poker table, in case things spill (if you've got a proper poker table with cupholders for drinks, that's usually fine). Ideally you should place a side server table alongside your poker table, or small side tables nearby that your guests can reach.
Some great foods to offer include:
Finger foods

: You can generally buy a ready-made finger food tray from your local grocery store, or

simply prepare your own

. Include things like various cheeses, crackers, cold cuts, and fruit and veggie platters.

Barbeque foods

: Before you all start playing, you can consider firing up the barbeque and making some hot dogs or burgers. Make sure everyone is satiated before you start playing – that way you won't have people eating over or around your poker table, or players with messy hands dirtying your chips and cards.

Order pizza

: If you don't feel like cooking and want something universally enjoyed, easy to eat, and clean up after, you can simply order in some pizza!

Snacks

: A poker game wouldn't be complete without chips and dip. Include some nuts and maybe even bite-sized chocolates for your friends to snack on while playing.
Naturally, a poker night wouldn't be complete without drinks! In addition to offering ice cold beer, wine and spirits of your choice, be sure to include spring water and cold drinks, too. Remember to ask your guests for any dietary restrictions before you plan your menu and snacks.
Don't forget the added touches
Little thoughtful extras will go a long way in making your guests' experience enjoyable. Create a fun, but not overpowering playlist to play in the background while you play, or have the TV tuned to PokerGO. Be a good host throughout the game, making sure everyone has food and drink when and if they need it.
Also, you can consider giving the night a charity component, taking a small portion of each pot to set aside for a worthy cause. You could also have a "bad beat jackpot" funded by each player to be awarded to the player who suffers the worst beat on that night. That tends to take out just a bit of the sting of a tough loss.
Now that you know how to host the perfect poker night, all that's left to do is brush up on your game and start planning!