The 496-day-long wait is over. Not a single hand of poker has been dealt at Full Tilt Poker since June 29, 2011. The long-awaited relaunch is happening, at least for online poker players not based in the United States. Black Friday, lost gaming licenses, class-action lawsuits, failed takeover bids, indictments, a PokerStars buyout, and Howard Lederer's broken silence are the major milestones that have marked Full Tilt Poker's fall from grace and the former #2 online poker website is now poised to try and reclaim its market share. With the site's servers, employees, and entire operations having been transferred to the Isle of Man, it's all systems go for relaunch!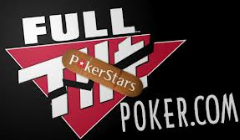 What's New at Full Tilt Poker?
All players based outside the United States who had balances on Full Tilt Poker will finally have access to their money again. Players from certain countries in which Full Tilt Poker doesn't have a license to operate (yet), including Estonia, France, Belgium, Spain, and Denmark, will be able to transfer their account balances to PokerStars.
Inter-site transfers between PokerStars and Full Tilt Poker are also slated to become available to all players with accounts on both sites. This will enable instant bankroll transfers and alleviate the cumbersome cashout/deposit processes many online poker grinders used to face.
To mark the relaunch, Full Tilt Poker is rolling out a host of new offers and promotions, as well as a litany of new software features. There's also plenty of buzz that's been generated with the airing of relaunch commercials and the naming of high-profile poker players endorsing the brand. Indeed, Viktor Blom and Tom Dwan have expressed their delight at finally being able to return to Full Tilt Poker's online felt and play at nosebleed stakes again.
Bittersweet Relaunch for Americans
Despite all of the hoopla and excitement in the poker world surrounding Full Tilt Poker's relaunch, there's still a giant elephant in the room, namely the absence of U.S. players. Offline since April 15, 2011 and with online poker still not fully licensed and regulated Stateside, tens of millions of dollars in American players' bankrolls is still tied up in the coffers of the Department of Justice awaiting redistribution.
If and when Americans ever get their money back, it will finally bring full closure to one of the darkest eras in the history of poker. Until that day, however, all we can do is play poker for play money chips as well as other free casino games on sites like Zynga. We can also fantasize about what we'd do with our lost Full Tilt Poker bankrolls, but above all we wish the rest of the world's players good luck.