Video slots are some of the most exciting games you can find in online casino lobbies these days, but they can also be some of the lowest-paying ones, as many slots offer lower RTP rates than games like blackjack or roulette.
To get the absolute most out of slots, you need to find slots with the best RTP rates out there and stick to those games, as you don't want to play a game that pays too low.
Before you look for specific slots, you should look over some online casino reviews and find the best casino sites to play at and the best bonus offers to claim, as these will increase your winning chances by quite a bit.
However, once you arrive at your chosen casino, you should make sure not to pick a random slot to play but rather do some research and find the slots that pay the best.
Keep reading to find out how you can find the best RTP slots, how this will impact your long-term results, and what kind of returns the best slots can offer you.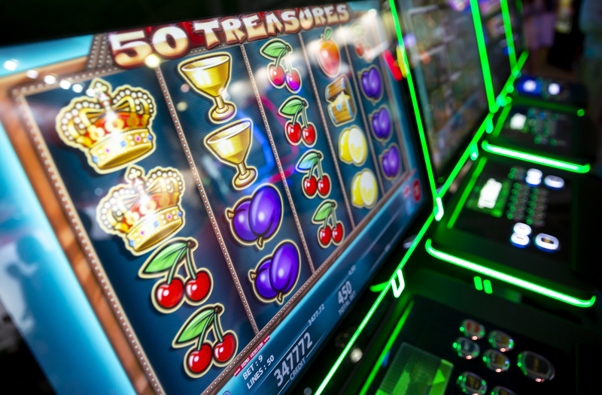 What Is RTP in Slots?
If you are more of a player with a focus on poker statistics and rather new to the world of slots and gambling, you might not be familiar with the term RTP, so let's explain it, to begin with.
The abbreviation RTP stands for "return to player" and represents the percentage of all the money wagered in the game that is returned to the players in the long run.
This number is the exact opposite of the "house edge," which represents the percentage of the money wagered that the casino gets to keep in a particular game.
For example, a casino game with a 95% RTP has a 5% house edge. This means that for every $100 wagered, players will get $95 back and lose $5 in the long run.
However, there is a lot of variance to these numbers, and players will never win or lose at this exact rate on a given night. Some might win a jackpot, while others might lose a lot more than 5%.
Yet, in the long run, the numbers will even out, which is why you want to consistently play the games with the highest RTP, as this gives you the best winning chances.
How to Find Slots with the Highest RTP
Now that you know what RTP is, you are probably wondering how you can know which game offers what RTP and what constitutes a good RTP in the first place.
Most modern online slots feature an RTP of over 95%, but this can't exactly be considered good. A game like roulette offers an RTP of 97.3%, while many blackjack versions offer more than 99%.
So what kind of RTP should you be looking for in slots? Well, games with an RTP of over 97% are generally considered good, although a handful of slot games even give back as much as 99% to the players.
Once you are all signed up to a casino and ready to play, check out their slots lobby and see what games are available for real money play.
Before you wager your first dollar, make sure to search for every game on the internet and find out its RTP. In most cases, this number won't be too hard to find as game developers publish the RTP rates of their games at launch.
Once you have found a game with a high RTP, you can play it in demo mode for a while and see how it plays and how it compares to other slot games you enjoy playing.
You should also make sure that the game is actually fun to play, as you don't really want to be stuck playing a boring game just because it pays slightly higher than other slots.
Thankfully, there are plenty of super exciting slot games with a high RTP out there these days, so you won't have to look too long or be disappointed with your choices.
Impact of Volatility in Slot Games
RTP is an extremely important parameter to look at in slot games, but it is not the only one. The slot volatility is also important and can impact your bottom line quite a bit.
Slot developers create games with varying degrees of volatility these days. High volatility slots offer fewer payouts and massive jackpots, while low volatility slots offer more payouts and lower top payouts.
Depending on your personal preferences and your risk aversion, you will get to choose between high and low-volatility games and pick what works best for you.
Keep in mind that the advertised RTP rate will always be true, but the way in which it materializes can be significantly different depending on the volatility levels of the game in question.
Bonuses & High RTP Slots Work Best Together
To make the most of the high RTP slots you find, you will want to mix them together with some juicy casino bonuses.
Finding an online casino that offers a big welcome bonus to new players is a great first step, and playing a high RTP slot in order to clear that bonus is the best way to go about beating the casinos.
There is never a guarantee you will come out on top, but if you pick your games right and sign up with the right casino sites, there is a much higher probability of coming away as a winner.
This may seem like a lot of work and effort to put into playing casino games, but if you want to be in with the best possible shot, we highly recommend using this methodical approach and doing your research before you start wagering your hard-earned dollars.
Pick the Right Game for the Best Results
Playing online casino games is definitely all about having fun, but that doesn't mean you shouldn't also do your best to win in the process.
Just like game and table selection is so important in poker, picking the right slots to play is the biggest part of reducing the casino edge and giving yourself the best winning shot.
Make sure to do your research, find the slots with the highest RTP rates, and play exclusively games that give back 97% or more.
After all, there is no reason to settle for low-paying slots, as there are quite a few games with high returns that you will greatly enjoy playing.