May 14, 2023, was a sad day in the poker world, as we lost "our Godfather", Doyle Brunson. A larger-than-life figure, Doyle's enduring longevity in the game was second to none. A giant even among his fellow Poker Hall of Famers, Doyle's successes in and contributions to the game will never be forgotten. His longtime agent and friend, Brian Balsbaugh, CEO of Poker Royalty, has made the commemoration of Doyle's legacy a Tier 1-level project. To that end, the agency has had some irons in the works that will serve to honor Doyle's memory while further enshrining his presence in the community's collective consciousness.
The agency was responsible for putting together the beautiful celebration of Doyle's life ceremony, which took place at the Horseshoe Las Vegas in early July during the World Series of Poker. Beyond that, they will be looking to inaugurate an annual Doyle Brunson Day. Set to be held on October 2, to reflect Texas Dolly's famous "winning hand", several creative ideas and events will mark the occasion.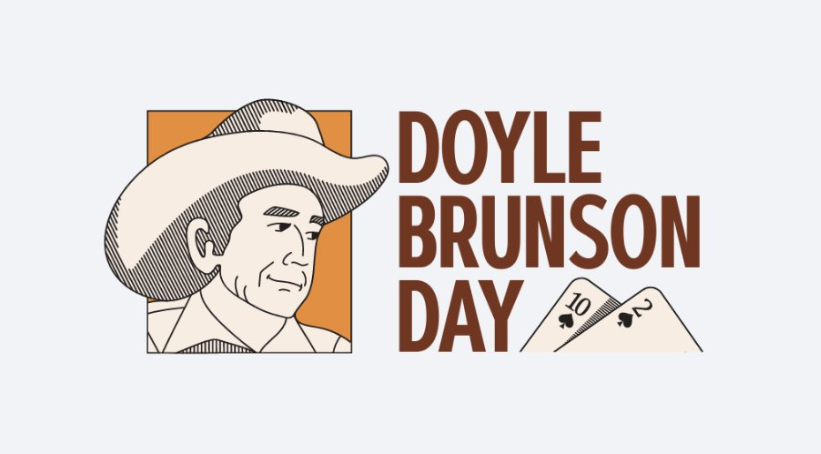 We reached out to Poker Royalty's new Project Manager Jesse Fullen to get a deeper understanding of the company's motives behind the Doyle Brunson Day initiative.
The poker community's reverence for Doyle Brunson is unquestioned. What is Poker Royalty hoping to achieve on October 2 by having that day officially recognized in Doyle's name?
It's one thing for poker lovers to all remember Doyle Brunson fondly and another to take one day each year to celebrate the man. The same way the WSOP and Main Event Final Table feel special as an annual tradition for poker lovers, we wish to create a holiday for poker players to come together and remember Doyle and spend time at a poker table. If you can get to a table and play, consider seeing a flop when you get 10/2 as your starting hand.
Have any members of Doyle's family or close friends been involved in brainstorming the ideas you've come up with?
The origin of this idea came at the end of Doyle's memorial service during the 2023 WSOP. People from all over the poker industry and members of Doyle's family agreed there that we should make 10/2 be remembered as "Doyle Brunson Day." We hope to build upon this first effort in years to come.
Can you tell us what specific Doyle Brunson Day events will be happening and where?
We've got a total of five poker rooms across the country that are joining us during this first year.
Peppermill Reno has a fun special where within certain hours, if you win a hand with 10/2 you get a bonus $100.
Live! Poker Rooms in Pittsburgh PA, Philadelphia PA, and Maryland are lowering their high hand qualifier to 10s full of 2s on 10/2 during certain hours.
The Lodge Card Club in Round Rock, Tx is giving away $10,200 to someone who makes trips or better with 10/2 as their starting hand.
In addition to these, the World Poker Tour is hosting special Doyle Brunson Day events on WPT Global and at their WPT Prime Madrid series.
In Las Vegas, I will be going to 8-9 different poker rooms and handing out special Doyle Brunson card protectors.
My personal hope from all of these events is that people will come together and share their favorite Doyle Brunson moments. Maybe it's a moment from a High Stakes Poker episode or his last WSOP Final Table in 2017. Doyle Brunson is essential to poker and remembering him is so important.
Doyle Brunson Day is quickly approaching! If you are looking to celebrate the life of @TexDolly on October 2nd, consider one of these #DoyleBrunsonDay locations!@LivePokerRoom @LivePoker_PHL@LivePokerWML @LodgePokerClub@PeppermillPoker pic.twitter.com/S4de1AcNRb

— Doyle Brunson Day (@DoyleBrunsonDay) September 26, 2023
That's a handful of great poker rooms around the country. How did you come to approach those rooms specifically?
Our main goal was to have a poker room on each coast and one in Texas to celebrate Doyle's birthplace. From there we approached poker rooms we had a connection with, hoping those friendships would help us to get this going on somewhat short notice.
We are so grateful for those staff members who were willing to put the work in to build these plans and put aside previously planned and scheduled promotions and events.
The documentary about Doyle's life, which Doyle himself contributed to in the form of narration and voiceover while he was still with us, is something eagerly anticipated in the poker community. Can you share any additional details about when its release can be expected?
Poker Royalty does not have an active role in that project, but we have friends who are working on it and we can't wait for more details as well.
One project we did have the ability to work on however was Doyle recording the audiobook of his autobiography in the months before he passed away. We are thrilled to say that the audiobook is now available on Audible.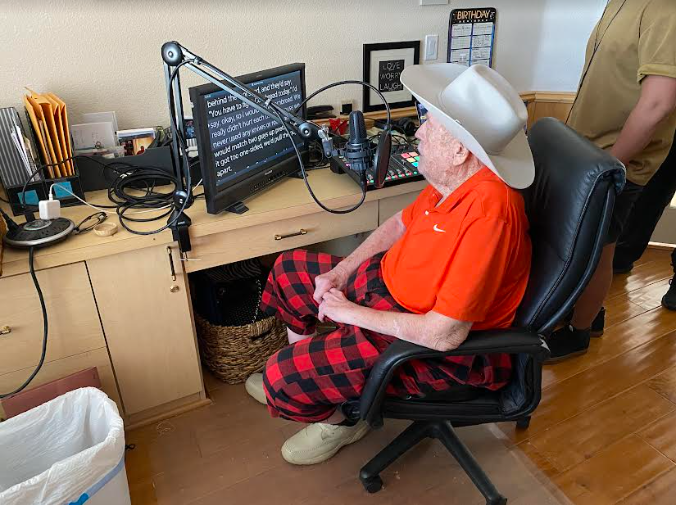 So about those Doyle Brunson card protectors you'll be distributing… how will that work?
My plan is to visit several poker rooms around Las Vegas on October 2 and hand a few out at each location. I only have so many to give, so I won't have but a few for each room.
My plan is to post what room I'm headed to and when I arrive on the @DoyleBrunsonDay Twitter/X account. If I catch someone win a hand with 10/2, I'll make sure they get one. But besides that, first come first served at each poker room.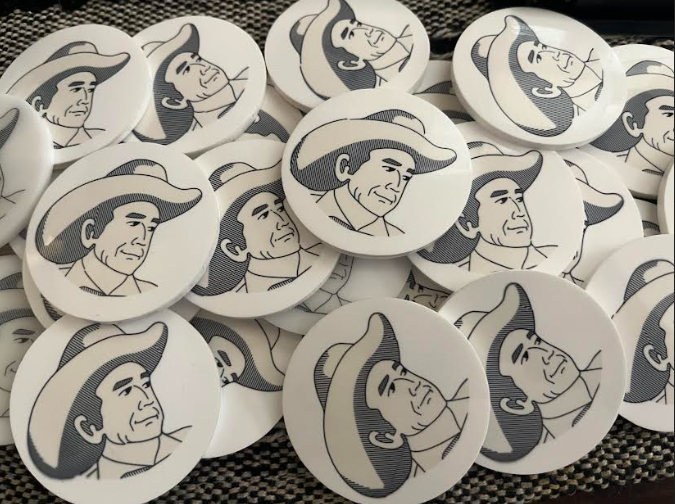 How about poker players who can't make it to any of the listed poker rooms on October 2? Is there a way they can partake in honoring Doyle's legacy?
If you can't be in a poker room on October 2 or even attend a local home game, you can still celebrate Doyle at home by watching some of his highlights. Plus, we'll also be releasing a special new line of Doyle T-Shirts with Contenders Clothing, which fans are welcome to order.
Lastly, no guarantees yet but we do hope to share a special video via the Doyle's Day account on 10/2 as part of our celebration.