Although poker is an entertaining, adrenaline-filled game, things can sometimes get boring and repetitive at the felt. If you've been playing poker for a long time, you may start experiencing déjà vu, which could potentially cause your passion for the game to decrease significantly.
This is something that happens to everyone, from recreational players to hardcore professionals. Luckily, there are plenty of things you can do to rekindle the flame and bring back the excitement you have for the game. If you're looking for some ideas, here's my list of the top 5 ways to enjoy poker more in 2019 (in no specific order).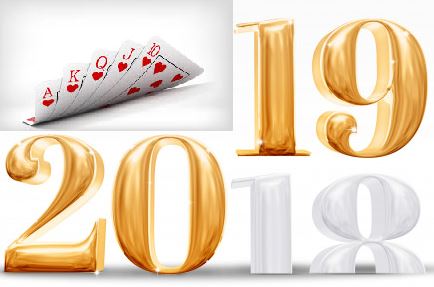 Try New Game Variants
Most of us are used to playing No Limit Hold'em and/or Pot Limit Omaha. Of course, there are many more poker variants out there and learning how to play these can be a very entertaining experience. If you feel like you need a change of pace, you can always look for alternative options like Seven Card Stud, Razz, or even a game like Chinese Poker.
You'll find that many online poker sites offer these different variations across all stakes, so you can start at micro stakes or get involved with some small buy-in tournaments. While things may seem hard at first, give yourself some time to learn the ropes and keep in mind that most players you'll be facing at small stakes aren't experts, either. Once you learn the rules, sticking to some general poker tips should help you hold your own just fine.
Focus More on Your Own Play
Many of us often go on auto-pilot when playing poker online and divide our attention between the games we're playing, a YouTube video, scrolling through our social media feeds, and chatting with a friend, etc. If this is something you do, try to organize your time in a way that allows you to fully focus on your games and get rid of all distractions.
When it's crunchtime for tests, get rid of distractions (yes, even twitter). Even a small distraction every 10mins decreases productivity

— Dr. K (@medschooladvice) November 27, 2017
This will allow you to really think about your decisions and could help you see the game in a whole new light. After a while, you'll start noticing things that used to be just background noise, such as specific bet sizing or timing tells. While it may be hard at first, focusing more on your games should make your playing experience much more enjoyable and entertaining. The additional benefit of this approach is that you'll also make better, more informed decisions, which should help improve your win rate as well.
Give Poker Tracking Software a Shot
While professional online poker players can't imagine playing without the help of poker software, many recreational players seem to think they don't need these tools. The truth of the matter is, HUDs and trackers can do wonders for your game and can help you discover a whole new world that you didn't even know existed.
Keeping track of your opponents and figuring out how to use their stats to adjust your play isn't just the way to make your money. It can also be very enjoyable and entertaining as it will feel like a whole new game. All of a sudden, you'll have a plethora of information at your disposal and will need to figure out how to interpret this information to make the best decisions.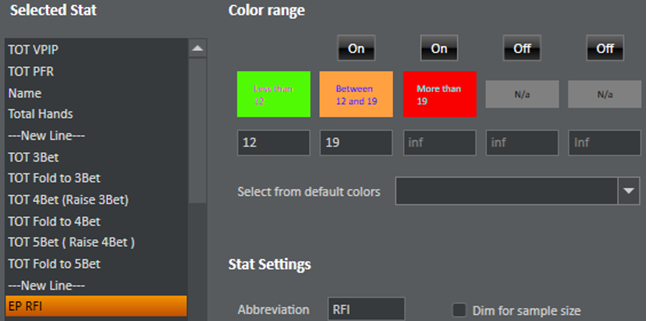 While HUDs can be scary and confusing at first, you should take some time to get used to it. Perhaps you can play slightly lower stakes at first while figuring things out, but once you crack the code, you'll surely enjoy every subsequent session much more.
Mix In Some Live Tournaments
Many online players have never tried their hand at live play. Some are too scared of the live setting, while others don't think there is enough value in playing a single tournament for several hours (as compared to their typical multi-tabling online). However, if you're looking for ways to enjoy the game, even more, you should definitely give the live play a shot.
Live and online poker are two completely different beasts and mixing up some live events if you've been playing exclusively online can be a fun way to try your hand at something new. While it may be a bit scary and confusing at first, it will give you a chance to apply completely different skills as you'll have to make adjustments and use your live reads as you go.
Looking to play some live poker this weekend? Find the best room near you https://t.co/Srykj70Fai #poker #casino #playpoker pic.twitter.com/p6lnvhIynw

— PokerPilgrims (@PokerPilgrims) December 22, 2018
Of course, there is also the social element that you just don't get with online poker. Playing in a live tournament can be a lot of fun, especially if you are an outgoing person, as there are always people ready to strike a conversation and have some fun. While your goal is always to win, there is no harm in having some fun while at it and playing a live tournament here and there can be a great way to rekindle your flame for the game.
Set Up a Home Game With Your Buddies
Just like live tournaments, home games can be an excellent way to play for fun without worrying too much about results. If you have friends who play poker, which most of us do, invite them over for an entertaining home game.
Ideally, you want to set up a relaxed and enjoyable environment where everybody feels comfortable. Cash games are a better option for a home game, simply because people can play as much as they like. Tournaments can be a bit frustrating because once you bust, you have to sit around doing nothing while everybody else is having fun.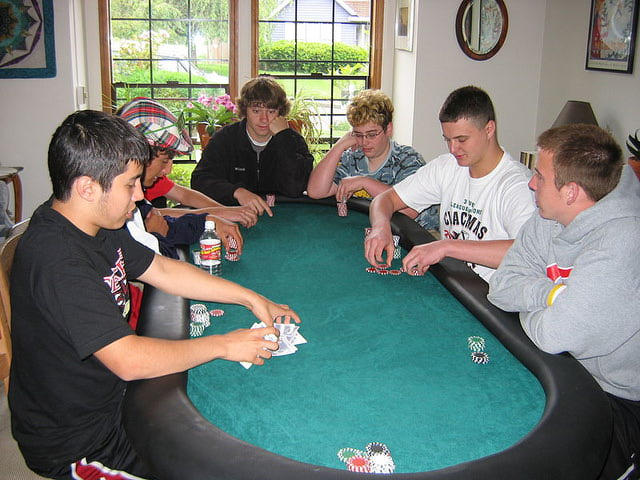 Don't go crazy on the stakes, though. Come up with stakes that are high enough to be entertaining but not so high that someone will go home feeling bad. Your goal is to have fun and enjoy the game, so money should be secondary. You could also try and spice things up by throwing some new games in the mix or making the game "dealer's choice" so everyone can pick their game from the rotation of few games you all know how to play.
Bottom Line
There are many ways you can enjoy poker, and you should always try your best to make sure that you do. If you feel like the game has become boring and it doesn't excite you as much as it used to, perhaps consider implementing some of the tips from this article and see if it helps bring back the old flame in the coming year!