I am sure many of you will be hungry to finally start playing some live poker again once the games start going again at casinos in brick and mortar poker rooms. After the coronavirus pandemic subsides and lockdowns and isolation ends, you may want to give some European poker hubs a visit. After all, Europe offers a vibrant and bustling live poker scene, which is certainly worth checking out, especially if you've never been before.
No matter what your preference may be in terms of game types, stakes, or ambiance, you're always just a short flight away from virtually endless poker action.
If you're dreaming of a proper poker vacation, the question is: where should you go?
While there are tons of choices to be sure, in this article we will briefly look into the top three poker destinations in Europe and give you a quick breakdown of what to expect. Nothing can substitute for the personal experience, of course, but this should give you a good idea where you'd have the best time, depending on your particular expectations.
A European poker trip can be an unforgettable experience without the drawbacks of online poker. You won't misclick and fold AA by accident, or grind through days without having any fellow players to chat with. Don't get me wrong, I love online poker, but live games have some charm that is not available anywhere else.
Rozvadov, Czech Republic
If you want some hardcore poker action and don't care too much about anything else, Rozvadov in the Czech Republic is the way to go. Located near the German border, this small village has become an absolute poker hub of Europe, even hosting WSOP Europe events at now-famous King's Casino.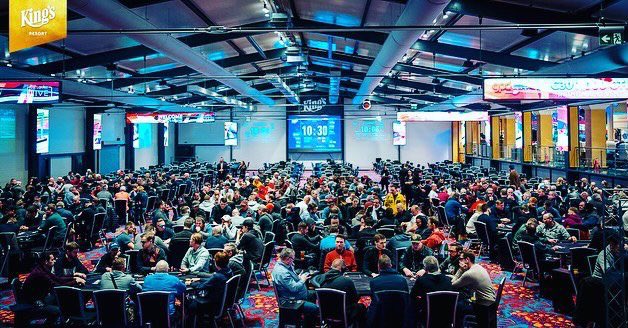 There is poker action happening around the clock at King's Casino across all sorts of stakes. You'll find No-Limit Hold'em and Pot-Limit Omaha games spread regularly, and your only dilemma will be where to sit.
If you prefer tournaments, the casino offers many daily events and features multi-day series that always attract a great number of players. Buy-ins are usually quite affordable, and prize pools are good, so you could come from your poker vacation with a substantial bankroll boost if poker gods decide to stand by your side.
The only disadvantage, unfortunately, is the casino's physical location. There really isn't anything else to do near Rozvadov, but if you are only looking for poker, this is one of the top rooms in Europe.
Barcelona, Spain
The beautiful city of Barcelona is known for many things: a great climate, breathtaking architecture, and wonderful beaches are just the tip of the iceberg. The city attracts countless tourists every year, most of them visiting for reasons other than poker. However, if poker is what you enjoy, you won't be disappointed.
The famous Casino Barcelona is another European poker hub with even some poker quotes floating around it. The action is best during summer months when the European Poker Tour comes to the city. However, throughout the year, you'll find a lot of poker action at Casino Barcelona, both in terms of cash games and tournaments.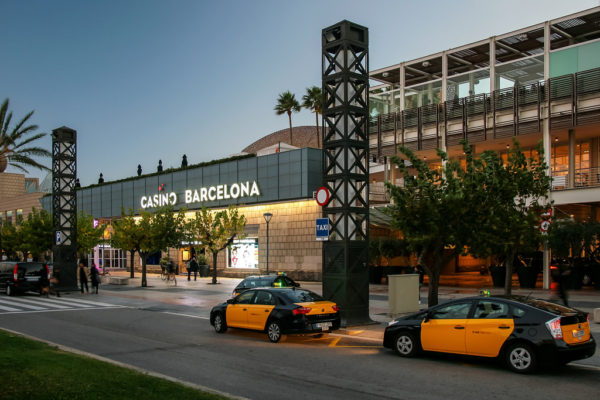 Barcelona is an excellent destination if you want to combine poker and a classic vacation, as you'll have a lot to do away from poker tables. If you happen to need a break, there are many great things you can do in Barcelona to take your mind off of poker.
Monte Carlo, Monaco
If you want to experience the glitz and glamour and play poker in style, give Monte Carlo a go. The poker action is plentiful, but you should be prepared to spend a fair bit of money on this adventure. This isn't just because low-stakes games aren't really a thing in Monte Carlo, but also because everything else is very expensive. From food to accommodation, you'll pretty much be paying a premium on everything.
If you're just going for poker and you aren't a high stakes' crusher looking for a big game, this probably isn't the best choice. You would be able to put your bankroll to much better use in Barcelona, Rozvadov, and many other European poker destinations.
However, Monte Carlo has a certain vibe to it, and if you also enjoy gambling in general, this will be a vacation to remember – especially if luck is on your side. Offering a unique combination of modern and classic, the city has a lot to offer, both at the tables and away from them.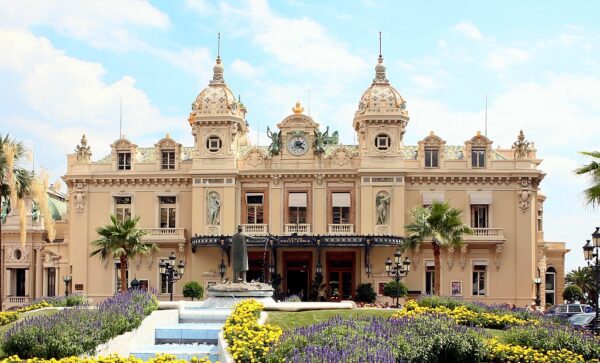 All things considered, hardcore poker fans should visit Monte Carlo at least once in a life and experience a luxury thrill it can bring. If you want to experience what it has to offer, you won't be disappointed. However, try to keep your eye on the ball and don't spend too much time inside casinos when you're not playing poker as it's easy to fall under the spell and get carried away.