As poker sprouts back to life in Las Vegas, more and more of the city's rooms are reopening. One such room can be found at the Westgate Las Vegas Resort & Casino, with longtime industry stalwart Mark Selby at its helm. The property reopened back in June but only now is the first hand ready to be dealt in the poker room, as it reopens tomorrow, September 10th. We spoke with Mark about how the Westgate Poker Room has readied itself to once again welcome players to its tables in this exclusive interview.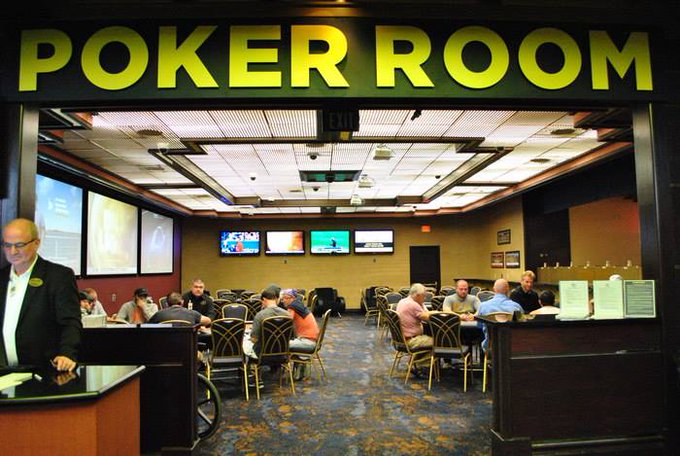 After a few months during which your room was forcibly shuttered during the pandemic, can you describe the emotions you and your team are having as you prepare to get back to work and reopen to the poker-loving public?
Robbie, I think like many others I have been through he 5 stages of grief. Some of them all on the same day. But now we are here and ready to open excitement is the feeling I have the most. I am excited to be back doing something that I love to do and excited to be back with my coworkers and regular guests. This feels like a big step on the return to normalcy and I am proud to say that I do not think we could be coming back in a safer manner than we are doing here in the Westgate Poker Room.
What sorts of changes have been instituted in the resort-casino property in general and in the poker room specifically as far as policy and procedures regarding hygiene and cleanliness for staff and guests?
Westgate as a company has the Westgate CARES system of keeping everybody safe. Additionally in the poker room we have installed plexiglass dividers on the tables to allow us to spread games 8-handed. In addition we have a rigorous cleaning and disinfecting regime that is carried out in the poker room throughout the day.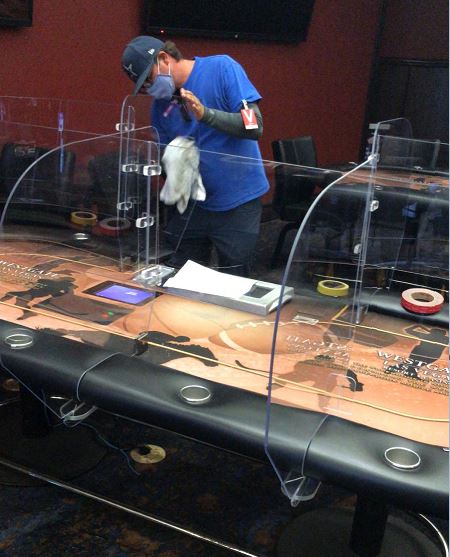 Based on what I'm seeing on social media, there seems to be a pent-up demand among live poker players to get back to the tables. Some rooms are still seating short-handed tables, while others are opting for the current maximum legally allowed at 8-handed. What sort of approach will the Westgate be taking on this?
Westgate poker room is situated inside the largest sports book in the world, The Superbook, our players are keen and avid sports bettors. To help compliment this relationship we will be basing our poker room promotions around sporting events. With the pro football season about to start, we have some awesome football-based promos.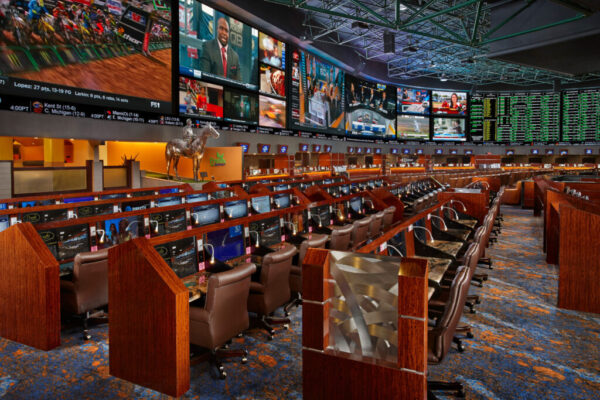 As rooms continue reopening around the city, what do you feel will make the Westgate Poker Room stand out among the competition?
I believe we are room 18 of 31 to reopen. I'm not familiar with any more scheduled to open in the near future. We will stand out by continuing our commitment to exceeding our guests expectations. We will continue to strive to provide a fun, welcoming and safe environment for people to enjoy spending their time with us.
Will you have any special promotions to mark the reopening of the poker room?
Our popular football-based promos from last year are returning this year. Football squares and high hands every half during the football games. In addition to that we will also be running one of our fan favorites, $20 free to the first 8 players in the room every single day!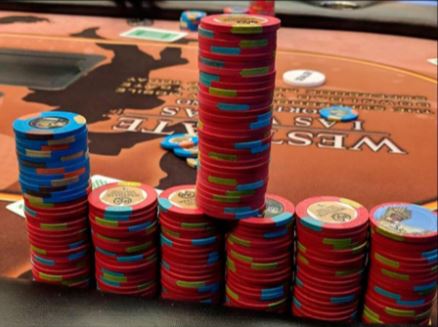 At what point do you foresee the room once again offering tournaments?
We hope to have tournaments returning towards the end of September or very early in October. I will be sure to keep you updated.
Anything else you would like to share with our readers?
I would like to thank the readers of Cardplayer Lifestyle for continuing to support the live poker industry. During the shutdown it was always very reassuring to read peoples positive messages of support for those of us in the industry. Knowing that people out there wanted us to return was definitely morale-boosting.