Cardplayer Lifestyle is proud to be associated with a number of fine registered non-profit organizations around the world. Below is a list of our charity poker partners to which you can donate a percentage of your poker winnings or the proceeds of your charity poker event. Please note that all donations are tax-deductible.
Charity Poker Partners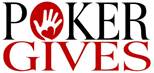 Poker Gives
Poker Gives provides financial and humanitarian aid to mainstream charities through support from poker players and the poker industry. They aim to aggregate and streamline money donated from the poker world to provide a variety of social services to those in need.
For details on how to make a donation to Poker Gives, click here or contact their Executive Director.

Childhood Eye Cancer Foundation
Run under the auspices of Jerusalem's Hadassah Hospital, Eye Can is a non-profit organization dedicated to increasing the awareness of Childhood Eye Cancer. They provide financial and emotional support to those affected by the disease and raise funds to assist in further medical research efforts.
For details on how to make a donation to EyeCan, click here or contact them for more information.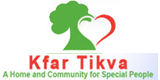 Village of Hope
The Village of Hope is home to a community of developmentally and emotionally disabled adults near Israel's Sea of Galilee. The village provides these special needs people with a variety of employment options, leisure activities, cultural outlets, and opportunities to integrate in the community at large. The 200 residents are aged 20–74 and are assisted by approximately 100 personnel from all over the world.
For details on how to make a donation to Village of Hope, click here or contact their Director of Development.