Back in June, I wrote an op-ed suggesting that "nothing would change" with regard to Amaya's $4.9 billion acquisition of the Rational Group (parent company to PokerStars and Full Tilt Poker). The focus of the article, however, was on the issue of liquidity and how, as much of a "game changer" as the Amaya deal was hailed to be, it wouldn't change the facts on the ground with regard to increasing the overall player pool for online poker. While thus far that argument has been substantiated, I don't think anyone in the poker industry could've foreseen the events unfolding at PokerStars as they have over the last few months. Indeed, the world's largest online poker site has been dominating the headlines as of late, with big news streaming out of their Isle of Man headquarters at a dizzying pace.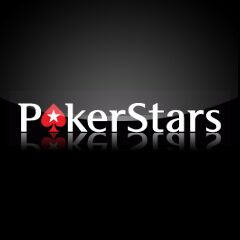 Four Recent Big Moves and What They Might Mean
While it's par for the course for PokerStars to be grabbing the attention of the poker world, in my opinion the steady stream of big stories simply cannot be ignored. Here are the four big shakeups that have occurred and my thoughts on them.
Pullout from "Gray Jurisdictions"
Recently, online poker players from upwards of 30 countries were greeted with messages indicating that PokerStars "was no longer offering real money games in their area". The pullout occurred abruptly, without any warning whatsoever, eerily reminiscent of Black Friday. After the fact, Eric Hollreiser, the company's Head of Corporate Communications, Tweeted out a statement in this regard:
Re Qs about our withdrawal from some markets: This action aligns PokerStars and Full Tilt with Amaya's global market policies. (1/2)

— Eric Hollreiser (@erichollreiser) October 1, 2014
These markets represent a tiny fraction of our global revenues and our global customer base. (2/2)

— Eric Hollreiser (@erichollreiser) October 1, 2014
With more governments examining the issue of legalizing and regulating online poker around the world, notably the United States, it's understandable that PokerStars wishes to have as broad a reach as possible. The gray markets pullout is a clear indication of the company wishing to be squeaky clean and not considered a "bad actor" by any evaluating licensing body or have any of their existing licenses jeopardized.
Unquestionably, obtaining a foothold in the newly emerging US market is worth far more than the collective revenues gained by remaining active in all the gray markets.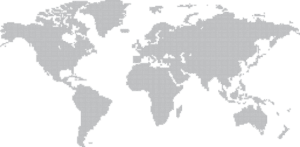 My thoughts: From a business perspective, PokerStars unquestionably made the right move by pulling out of the gray markets.
Nonetheless, I think the pullout could've been managed better from a public relations standpoint. If you're an American online poker player, you certainly recall how you felt the morning of April 15, 2011 when you could no longer log in to your account.
If the rug is going to be pulled out from under the noses of your players, whatever the reasons for it, at the very least some sort of apology should be issued. Regardless of how many or how few players were affected and whatever extenuating circumstances may have surrounded the pullout, they were paying customers and should've been afforded proper courtesies.
Let's just say that the way this story developed was quite out of character for PokerStars. Frankly, I expected better of them.
Casino Games Debut
Though plans for the debut of casino games on PokerStars have been rumored for a while, it's the kind of announcement we poker fans couldn't fully believe until we'd see it actually happen with our own eyes. Lo and behold, last week PokerFuse reported that casino games like blackjack and roulette have appeared on PokerStars' Spanish client, with pending plans for a wider roll out as well as the addition of a branded sportsbook.
My thoughts: Say it ain't so. What happened to "We are poker"?
In all its years of operation, PokerStars had never crossed the line into other gambling sectors. It's what made them unique and set them apart in the industry. Unquestionably, PokerStars' dedication to focusing only on online poker has enabled it to become the behemoth it is, with the lion's market share in every jurisdiction in which it operates. It's always been company's modus operandi to cater to the players first and foremost. As such, they've benefited from unparalleled player loyalty.
It's no secret that online gambling operators make their money via online casino offerings first and foremost. Online poker is often a distant second, or even third or fourth, in priority (e.g., after bingo and/or sports betting). The same holds true in land-based casinos as well.
Nonetheless, while the prevailing industry sentiment may be that "there's no money to be made in poker", PokerStars has bucked that trend and proven the exception to the rule. They've invested heavily in developing the best software, have offered some of the industry's best and most creative promotions, and are well known for phenomenal customer support. They've made countless billions in profit over the years.
So why a PokerStars Casino?

The only plausible explanation in my eyes is that the company is adjusting to the sad realities of a shrinking poker player pool due to ring fencing. After all, without enough liquidity (i.e., players), even the biggest operator suffers. So, perhaps the debut of PokerStars Casino is the de facto "fault" of governments around the world that are killing online poker.
As much as online poker is a totally different animal vs. online casino games, sports betting, and bingo, the fact is that there are likely a good amount of players out there that dabble from time to time in other forms of gambling. So again, from a business perspective, there's some logic to the move. With that said, "poker purists" (like me) can only hope that PokerStars:
Takes the same style of business approach towards these new gaming offerings as they have with poker up until now
Doesn't force these other gaming offerings down the throats of those poker players who simply couldn't be less interested in them.
Specifically with regard to the latter item, should PokerStars not handle the ball well, they likely risk losing some of their most devoted poker players.
It ought to be noted that perhaps this development would've stung poker purists a bit less had the company gone the road of introducing a new casino brand under a different name "brought to you by the people who brought you PokerStars" (i.e., to still capitalize on their reputation).
Some Affiliates Terminated
Successful poker affiliates run websites with large amounts of traffic and promote any number of online poker operators. In return, they're compensated by the operators, usually via a CPA deal (cost per acquisition), flat rate, revenue sharing, or hybrid deal thereof. Generally speaking, the better an affiliate is at bringing new, depositing, active players to an online poker operator, the better they'll be compensated for their hard work.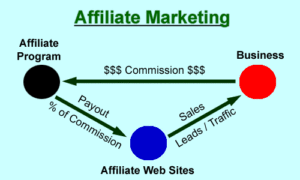 Revenue share deals are potentially the golden goose for good poker affiliates, in that they're promised to receive a share of "their" players' generated rake indefinitely. In other words, if, as an affiliate, you've succeeded in getting a ton of "action players" – the kind who remain loyal to a site for years and keep on playing day in and day out –you'll essentially have yourself a guaranteed lifetime income.
According to reports, some poker industry affiliates who began operations a while back, after referring hundreds/thousands of players to PokerStars, essentially stopped generating new business for the company. Nonetheless, this wouldn't have precluded them from still receiving revenue shares from the generated rake of all players they had heretofore referred.
PokerStars, ostensibly viewing the above situation as untenable and a drain on their own revenues, cut off the affiliates in question citing a provision in their Terms and Conditions (Clause 8.4) that would allow them to terminate any affiliate agreement with seven days notice.
My thoughts: This is another unfortunate example of a situation poorly handled, resulting in bad PR.
Anyone can look at the situation from PokerStars' perspective and see why they felt compelled to take some sort of action. Basically they were paying affiliates who were either doing nothing, resting on their laurels, or simply weren't successful anymore. If you're aiming to get leaner and cut costs as an organization, it makes sense that places like these would be the first place to look.
Nonetheless, the fact is that they had agreements in place with their affiliates. Affiliates and operators act in consonance as partners for mutual benefit; arrangements that often extend to years-long.
I have no knowledge whatsoever of who the affiliates in question were, but if, for whatever reason PokerStars was stuck in a bad contract, the right thing to do in my opinion would've been to offer them a one-time buyout. PokerStars must've known that their unilateral actions would send shockwaves through the affiliate community, causing the type of damage it takes a lot of effort to undo.
Generally speaking, operators making use of loopholes to terminate agreements with longtime partners just doesn't strike me as good business practice. If the nature of the affiliate business is changing, operators and affiliates ought to be working together to move forward for mutual benefit.
In corresponding with some sources at PokerStars, it was admitted to me that "we should've been more sensitive and could've handled things better on this issue."
Not Renewing Deals with Sponsored Players
Joe Cada. Humberto Brenes. Marcel Luske. Alex Kravchenko.
I rattled those four names off the top of my head without having to recheck the poker news sites. Those are some big names in poker. None of them appear any longer on PokerStars' roster of sponsored pros. There are a few others too. To be precise, their contracts were not renewed; i.e., they weren't let go or fired.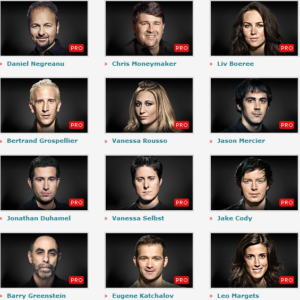 Many of the formerly sponsored pros had had working relationships with PokerStars for a number of years, each with a dedicated focus to a different demographic or geographic region. None of the former sponsored pros expressed any sort of ill will towards the company in their public statements.
Officially, PokerStars attributed the lack of contract renewals to cost-cutting measures.
My thoughts: While I may not be a fan of these decisions, I understand the business rationale behind them. Before I go on, I'll encourage you to read Steve Ruddock's opinion on this issue.
There's nothing outwardly "wrong" with the ending of a sponsored pro's contract. If a company feels that they're not gaining enough from the deal to justify the expense, then the right thing to do from a business perspective is cut costs; I get that. Of course I have no knowledge of how much any of PokerStars' sponsored pros were or are being paid.
Specifically in the case of PokerStars' roster, however, it's undeniable that many of the individuals were providing the company with great "coverage". It seems that it ought to be worthwhile to keep some of the higher-profile, well-liked, and hardworking players in poker sponsored.
That said, even a multibillion dollar company is entitled to conduct internal examinations and do a proper cost-benefit analysis of their liabilities. By no means is a poker sponsorship something that is ever "deserved"; it must be earned. It's difficult for me to wrap my head around the concept that players the caliber of Humberto Brenes and Marcel Luske would be considered a drain on PokerStars' resources – they are legends of the game who, in the eyes of many poker fans and poker media outlets, HAVE earned the right to be sponsored. Then again, we just don't know the numbers nor the full extent of how their sponsorships benefited PokerStars.
Here's hoping that the players who were let go get picked up and sponsored again at some point either by PokerStars or another poker outfit.
As it's been a hot topic as of late, the whole issue of "sponsored poker pros" deserves its own column here on the Cardplayer Lifestyle poker blog. Hopefully I'll have the time soon.
But… They're Still the Best, Most Transparent, and Most Active in the Business
I will give lots of credit where it's due. With all of the above taken into account, PokerStars is still far and away the best poker (gambling?) company in the world. They're still innovating, working hard, developing great promotions, running incredible live event series, and much more.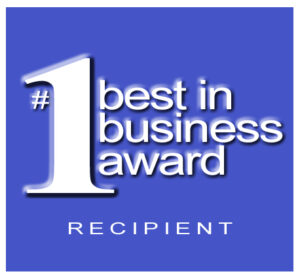 Moreover, they've also just succeeded in attaining an even greater level of respect from the poker community via their redoubled commitment to corporate transparency. For years, online poker operators had been shrouded in secrecy, until the "Inside PokerStars" series came along. If you haven't yet seen those videos, prepared to be wowed!
Beyond this, the company is clearly gearing up for (re)entry into the US market and that imminent development has got the whole poker industry buzzing, as we all know the magic PokerStars is capable of.
So Why Am I Writing This?
What am I hoping to accomplish via publishing this op-ed?
As I've learned firsthand in the recent past, even a lone voice has the power to make a difference. Moreover, I'd find it pretty impossible to believe that I'm the only person who feels as stated about the recent changes at PokerStars.
The company had always had a stellar record of listening to and appreciating feedback, whether congratulatory or constructive in nature. Here's hoping that they take these words to heart and remain the people's champion of online poker.