If you've been around poker even casually, you've probably heard about Upswing Poker. The top poker training site established by Doug Polk gathers some of the best and brightest minds in the game, sharing their knowledge, wisdom, and experience – for a price, of course.
Quality doesn't come cheap, so Upswing courses aren't the most affordable ones out there, but they're easily worth the money. And, for a limited time during the site's big Black Friday Sale, you can get your hands on one (or few of them) at a 25% discount, which will save you a few hundred bucks.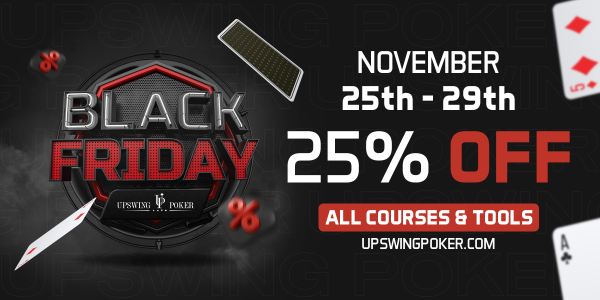 Running between (Black) Friday November 25 and (Cyber) Monday November 29, the big sale at Upswing Poker offers some the most popular courses on the site at a reduced price, plus you can also get access to the Upswing Lab at a discount.
Buy a Course & Save $250
Most Upswing Courses are sold at a standard price of $999, which means that the 25% discount will save you $250 on every purchase you make. The promo encompasses pretty much all of the popular courses on the site, so whether you're a cash game player or an MTT rounder, this is a great opportunity.
Advanced Cash Game Strategy by Alex "Kanu7" Millar
One of the courses from Upswing's advanced series, this is a perfect pick for seasoned cash game players looking to take things up a notch.
"Kanu7" is one of the most successful online players, and in his Advanced Cash Game Strategy, he shares his deep insights and knowledge of the game. This is a GTO-focused course, so it'll require some serious study on your part, but if you're willing to put in the work, it'll be money well invested that'll soon come back to you in the form of more and bigger pots won.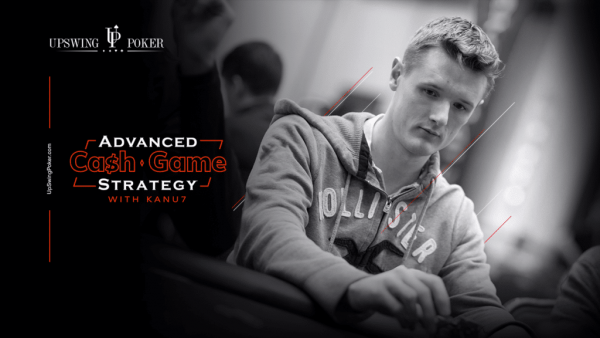 Nick Petrangelo's Winning Poker Tournaments
If you want to become a better MTT player, who better to teach you than a player who's been crushing tournaments for years? In his Winning Poker Tournaments series, Nick Petrangelo combines theoretical videos with play-and-explain lessons to shape up your MTT game and prepare you for any challenge you may face at the tables.
Petrangelo has over $21 million in live tournament earnings alone, so there is no questioning his credentials. With the course available for 25% off over the next few days, now is the right time to invest in your poker future.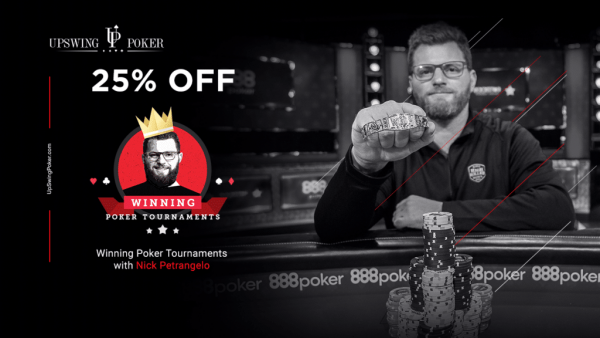 Doug Polk's Advanced Heads Up Mastery
To some, heads up poker is perhaps the most skillful format of them all, and mastering it is no easy task. But, with the help of one of the best heads-up players the game has ever seen, you could be well on your way.
Presented by Doug Polk himself, Upswing's Advanced Heads Up Mastery course covers everything you need to know and offers invaluable strategy advice to boost your one-on-one performance. While you might not end up a $1.2 million winner against the likes of Daniel Negreanu, internalizing Polk's lessons will undoubtedly pay off over the long run.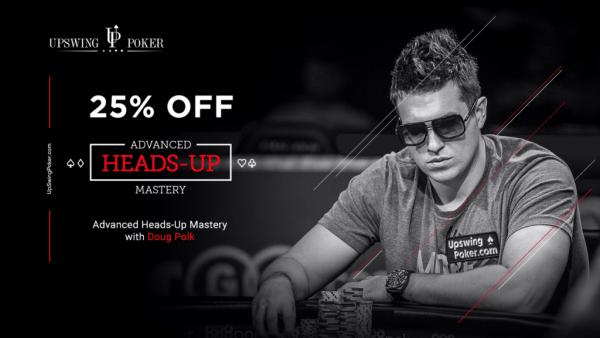 What Else Can You Get?
We've chosen to highlight the three courses above because those are likely the ones that most poker players would be interested in. That said, you can rest assured that Upswing Poker's 25% discount applies to all training materials available on the site, including:
During the sale period, you can also get a discounted access to The Upswing Lab, which is geared more towards less experienced players. You can save up to $175 depending on the subscription plan you select, and if you're a low- to mid-stakes player, this is one of the best investments you can make in your poker career. If you need more convincing, check out our review.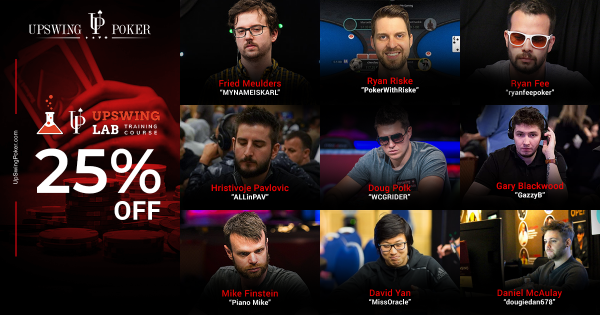 You won't find the kind of in-depth knowledge available in Upswing courses anywhere else, and with the big 25% discount they're offering over the Black Friday-Cyber Monday period, this is the kind of bargain you don't want to miss out on!